Hello from James Hills, Editor & Publisher of ManTripping.com
I started ManTripping.com in 2008 after working on consulting projects for several women's lifestyle and travel blogs. I quickly realized that while guys love to travel that there was nothing out there for us! At the time, "men's lifestyle blogs" were just about scantily clad ladies, and men behaving badly. That wasn't me and I wanted to develop a website that reflected my lifestyle as a man who loves to travel, explore new places, drink new drinks, and eat new foods. Not one to back away from an opportunity or a challenge, I launched ManTripping.com later that year.
For the past 8 years, ManTripping.com has been one of the largest and most respected sites in the world that focuses on Men's Lifestyle and Travel. In 2014, my wife Heather (and our dog Niki Belle) joined the team, along with several other contributors. During this expansion, our focus areas increased to embrace a complete look at additional Men's Lifestyle topics including cars, gear, food, style, fitness, dog friendly travel, and of course - "Romantic Getaways".
After all, if we leave the wife or girlfriend at home it's not going to be pretty when we get back!
Each month, through a combination of our blog and social channels, our men's lifestyle and travel content is seen more than a million times by people.
Our Team Includes:
James Hills - Editor and Publisher
Bill Breeding - Military and Technology Reporter
Jeff Taylor - Midwest Editor
Heather Hills - Entertainment and Romantic Getaways
Steve Kinnard - Music and Entertainment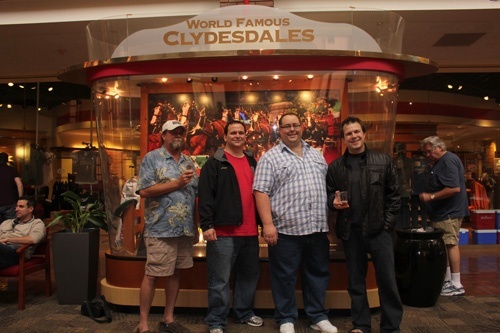 Key Social Media Channels:
1,800 people on Facebook.com/mantripping
31,000 on Twitter @ManTripping
11,000 on Twitter @MenWhoBlog
6,600 on Instagram @ManTripping
4,300 on Pinterest.com/mantripping
If you have exciting information that you'd like to share with us and our readers, please contact us today, or visit our Guest Author page for information about how you can share it directly with our community.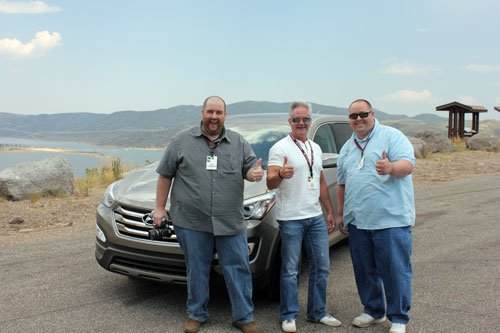 Helping Destinations and Brands Reach The Male Audience:
With more than 20 years of Internet marketing experience, combined with professional media credits including time spent as a writer for Washington Post and social media leadership roles with brands including Sears, Kmart, Staples, ProFlowers, Shari's Berries, RedEnvelope, and Personal Creations I know how to put together social media programs to help brands reach and engage audiences. This is especially true regarding developing campaigns to engage men's lifestyle bloggers. I can help you through our parent company, Flow Social Media if you need a large scale campaign or directly through this site if you just need a sponsored post to promote your campaign to our audience.
Social Media Marketing Services:
Twitter Parties
Sponsored Posts
Blogger Campaigns
Fam Trips
Social Media Coaching
Media Interviews and Speaking Engagements:
James Hills from Man Tripping is available for media interviews and background research for media and members of the press who are researching mancations, brocations, guys weekend, and travel industry trends in general.
He has a long history as an expert in the field, having worked with following media to help them promote mancations as well as Men's Travel in general.
If you would like to interview him or invite him to speak at an upcoming conference or event, please call: 630-779-9302 or email: james@mantripping.com
Recent Speaking Engagements:
2015 IZEAfest - "Content Marketing"
2014 San Diego Travel Fest - "How Bloggers Can Best Work with Brands"
2014 Oregon Business Owners Association - "How to Leverage Social Media to Reach More Customers"
2013 San Diego Travel Massive - "Leveraging Social Media to Promote your Blog"
National and Regional Press:
New York Times
Wall Street Journal
Entrepreneur Magazine
Denver Post
WJR Detroit
WWJ-TV Detroit
KGO San Francisco
Fox News
ABC News 20/20
The Plain Dealer
Cleveland.com
LA.com
WGN Chicago
Chicago Tribune
Chicago Sun Times
Seattle Times
Pittsburgh Post Gazette
Twin Cities Pioneer Press
ilsole24ore.com (Italian Newspaper)
Carol Roth
Design and Launch and Online Travel Business in a Week (book)
Hip Trip Adviser
Travel Industry Press:
Group Travel Leader
Travel Agent Central
Brand Ambassadorships: