Every generation has their iconic "Frat Movie" and right now I can't think of anything better than some mindless college humor to distract us from everything else going on in our world today. That's why I say skip the theater this weekend, grab a beer (or three?) and download Total Frat Movie.
The plot of Total Frat Movie is pretty straight forward. Tom Green as Dean Kravitz disciplines the Alpha House after the evil Kappas sabotage their fireworks display, causing the house to burn to the ground. Three years later, Alpha pledge Charlie finds a way to achieve his dream of following in his father's footsteps as a member of Alphc Chi Gamma. Luckily, he finds a loophole in the college's Greek Life guidelines that will allow the Dean to reinstate the Alphas - but they need to get 15 members to register by the end of rush week which starts in just 24 hours.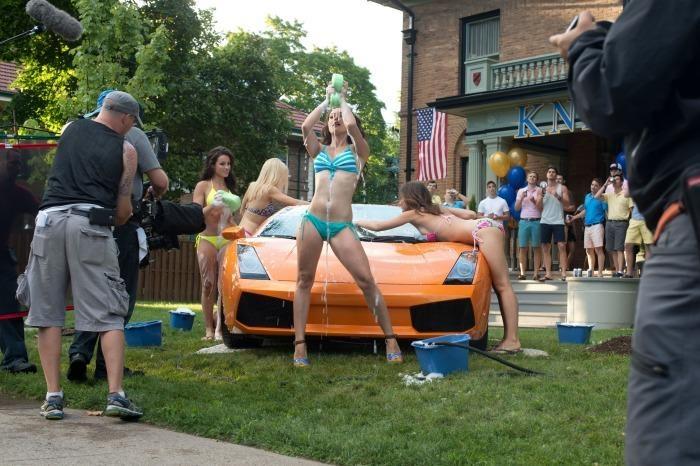 Let's be honest here - plot doesn't matter. This is a pretty straight forward college movie with plenty of drunken humor, T&A, parties, sexual inuendo, and that comradery that can only be achieved by overcoming the odds with your closest friends. It's the kind of movie that also makes great for inclusion in a "Frat Movie Marathon" alongside classics like Animal House and PCU so what are you waiting for?
Total Frat Movie is available for download from itunes and Amazon for $12.99.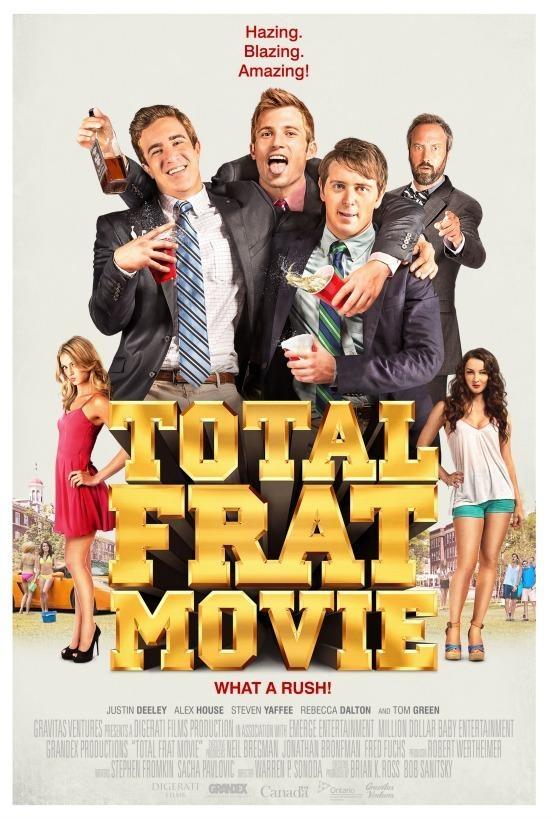 Run time: 93 Minutes
Directed by: Warren P. Sonoda
Writers: Stephen Fromkin, Sacha Pavlovic
Cast: Justin Deeley, Nick Bateman, Steven Yafee, Alex House, Anna Pirvu, Rebecca Dalton and Tom Green
Distributor: Gravitas Ventures