Many of you are entrepreneurs or aspiring business mavens looking for the "next big thing". In fact, while creating that big idea is the way to make the big bucks, there's another pathway that can help you get started fast. By partnering with a wholesaler it will allow you to focus on building your supply chain, marketing funnel, and industry knowledge first. Then, if you see more money you can take things to the next level by leveraging that experience and start manufacturing your own product. A great way to get started is with reselling energy supplements. While this has gotten a bad name from some in the past, there's still loads of money to be made. Let's take a look.
While we're going to take a look at how this can work with an energy supplement company, this same path can work for any number of other products too. The key is to find a product that people need, has high enough margins to make you a profit after expenses are factored in, and ultimately something you can believe in. Do your research before starting any new partnership, this is just an idea of how you might be able to get started.
Why Energy Supplements As a Business?
As they get older, many people find themselves getting tired more easily. Instead of reaching for that extra cup of coffee or energy drink that could keep them up all night, they are looking for a more natural way of staying energetic by taking vitamin supplements to fight fatigue. The industry is forecasted to see a compound annual growth rate, or CAGR, of almost fourteen percent in the next five years. Given the size of the industry today, that means huge opportunities for individuals and small companies to gain market share with energy supplements.
Rudimentary forms of vitamins have been around for decades, but the industry has recently been pinpointing various combinations for the optimal effects. Some of the most popular vitamins are also those to help people combat fatigue. For example, when it comes to energy, vitamin B12 is essential. It is required to help the body make red blood cells properly. With all of the damaging effects of the sun, more people are turning to supplements for vitamin D as well. People need it to maintain strong bones and energetic muscles. Other mainstream items helpful in feeling energetic include vitamin B1, B2, ginseng, niacin, iron and magnesium.
Expanding a Supplement Company
Individuals who start energy supplement companies are finding the business to be lucrative. The more scientific information that becomes available about superfoods and various herbs, the more we are able to pinpoint which combinations are most beneficial to adults. Many business owners who start smaller energy supplement companies realize the need for help in fulfilling orders, as this is a product in high demand. Business process outsourcing, or BPO fulfillment, helps people expand their product line by using a third party to handle the packing, shipping and storage. It makes the entire process much easier, particularly if you don't have a large space in which to operate.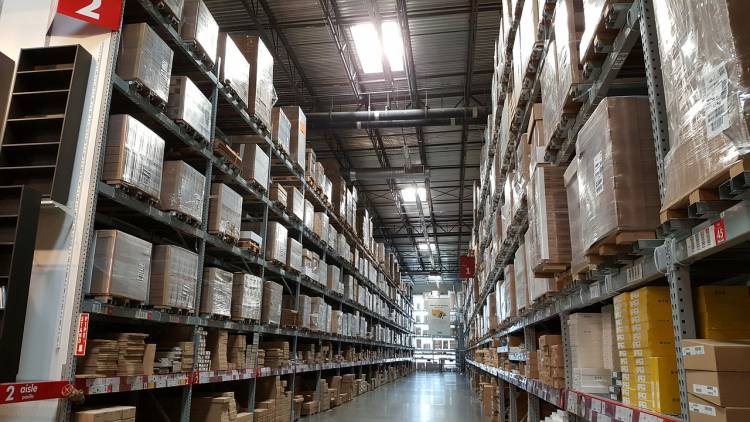 Buying From the Manufacturer
Another option within the industry is buying wholesale supplements directly from the manufacturer. By choosing to do so, an owner can still customize the packaging and type of vitamin. The difference is a much better price due to the quantity breaks available. It can help to have a big inventory in order to meet customer demands more quickly, which is increasingly becoming an expectation among consumers. It can also make a difference in the variety available to clients.
Anyone in the supplement industry knows that a competitive edge is necessary to differentiate one's business. Energy supplements are increasingly in demand, and it's important to have as an option for customers. There are several ways to expand an energy supplement business, but the most surefire way is to contact a company to outsource the difficult aspects of packaging and shipping. In order to be forward-looking, owners should look into direct buying from manufacturers as well. This can be a lifesaver for people looking to cut costs while offering more options and quicker shipping. By taking advantage of these resources, you can make sure your supplement company becomes more profitable and stable.