Last week I was invited to a fantastic dinner at a new San Diego brewery - 10 Barrel Brewing who collaborated with one of my favorite restaurants, Carnitas Snack Shack. While the food was good and the beer was excellent, it really made me think about the impact of social media and the current state of the "craft beer" scene in the United States right now. Specifically, what is a craft beer vs a local beer and does it really even matter anymore?
For those of you not as beer geeky as I am, there's a fantastic brewery in Bend, Oregon called 10 Barrel Brewing. In fact, they've been serving up great beer since 2006. It's a bit different than the typical brewery - especially on the west coast - in that they are focused on sessionable beers vs making the most hoppy, highest ABV, most tart etc. like it seems so many others are.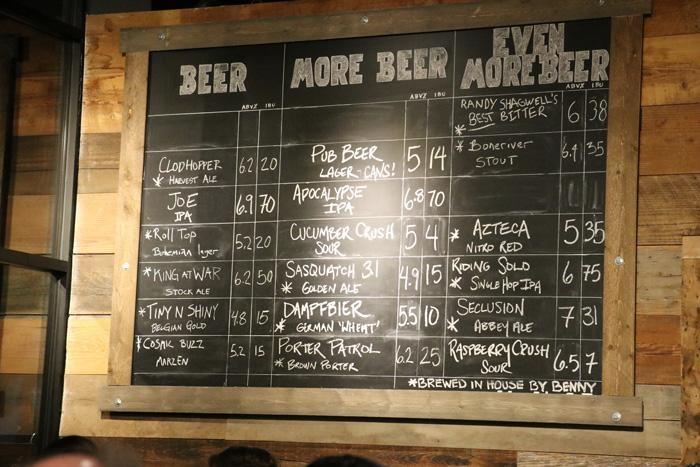 Personally, I love my big bold IPAs - but it's hard to drink more than one. The same goes for sours. While these "hyper-sophisticated brews" that fan boys crave has created an audience of passionate beer drinkers across the country, sometimes you just want something that's easy to drink and enjoy with friends.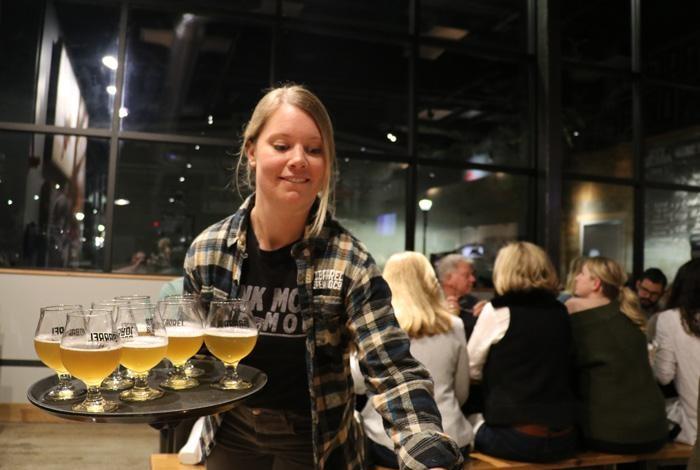 That's where 10 Barrel Brewing has planted it's flag.
Unfortunately for them, that noble mission was obscured by the fact that they're now part of the "evil empire" of corporate beer barons who some see as being out to squash the independent local guys. This resulted in opinions being swayed by beer snobs in online communities saying that they were something that they're not. While they are technically a corporate beer and technically not local - the real truth if far more complex ... to the point where none of that bull shit really even matters anymore.
After sharing a few pints with Brewmaster Ben Shirley of their San Diego brew pub location, I discovered that 10 Barrel is more than just AB putting a costume on and charging into America's top beer cities including San Diego, Denver, Portland and Boise. To be successful with a gameplan like that, you've got to have HUGE balls, a unique concept, and loads of talent (as well as a lot of funding). Luckily, they do ... but there's still more to the story.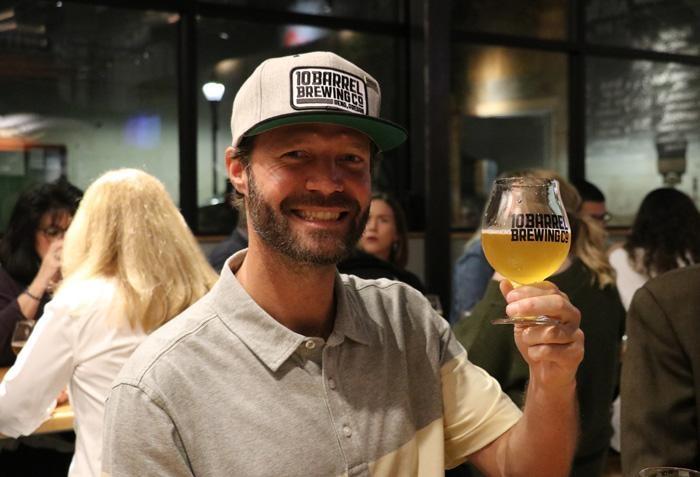 What I didn't understand was that each of the locations is run semi-independently and most of the beers on tap are actually unique to that location. Similarly, the guys here are as passionate about the San Diego beer scene as I've found at any other local brewery. It just happens that Ben - or Benny - is actually from Southern California before moving up to Oregon, where he having gained experience from breweries like Deschutes. Now he's back down south making beers that have a San Diego influence for San Diego beer drinkers.
The interesting thing about this model though is that it allows for is distribution of the most popular beers between locations, while still maintaining a local focus. Whether that's craft beer, local beer, or corporate beer - I don't know. But! After sampling several different beers on tap I'm hooked.
It's just good beer.
Highlights from the Beer Dinner:
Every course was fantastic and it was exciting seeing the creative geniuses at both companies come together to create delicious experiences.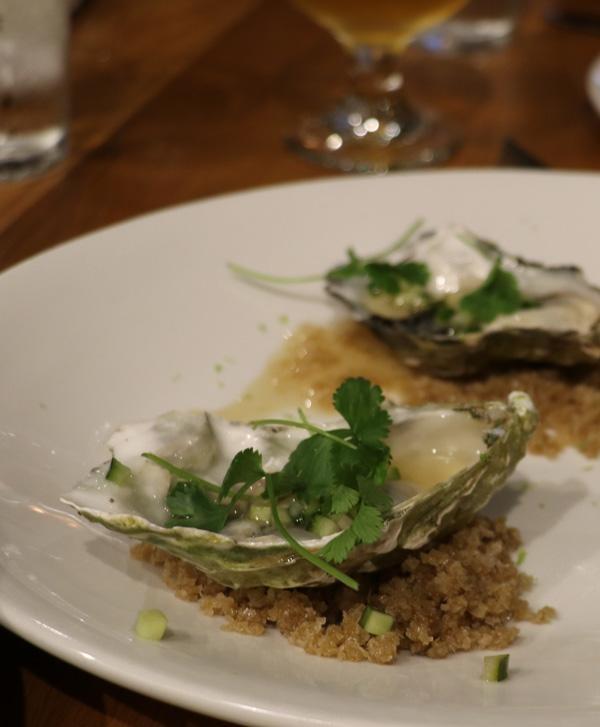 The meal kicked off with an amuse bouch of oyster paired with one of the most amazing beers that I've sampled in a long time. 10 Barrel has a series of sour beers in their "Crush" line and this is one of the more unique ones. While you'd expect citrus fruits like lemon or orange or even berries to be the foundation of a delicious sour - this one used cucumber. The result was a beer that was extremely fresh and crisp with just the right amount of pucker at the end. Like all of the beers I sampled that night it was well balanced and easy to drink.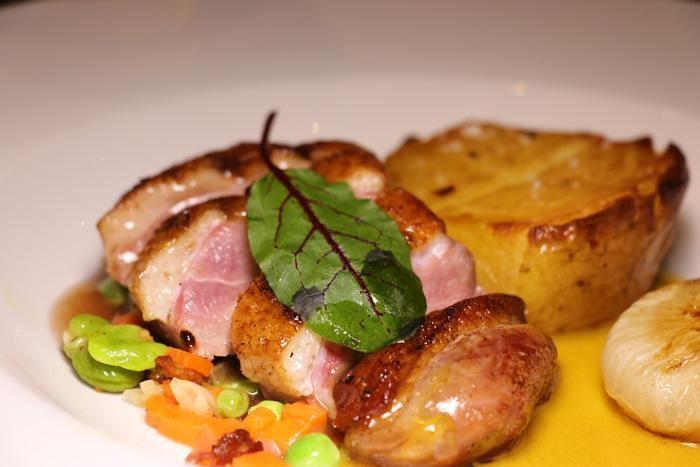 While I'm not always a big fan of duck, this was a delicious example of using "beer" in new ways. This Fourth Course featured hop smoked duck breast with cipollini onion, peas, fava beans, crispy potato, and a yellow curry that all paired extremely well with Apocalypse IPA.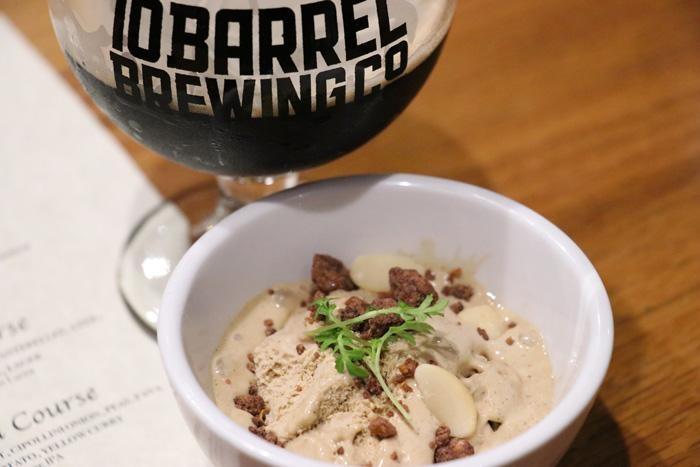 The evening wrapped up on a high note with one of the absolutely best "coffee" ice creams I've ever had. This was a Vietnamese Coffee Ice Cream with dark chocolate, macadamia nuts, and orange that was paired with 10 Barrel's Vietnamese Coffee Stout served on Nitro.
Despite the shade thrown by people in some San Diego beer groups, these guys are making some great stuff. Sure, they are backed by a corporate giant but there's an authenticity of the people on location who just want to create great beer. Thankfully, they've been given the freedom to do that and are succeeding in not just one type of beer but several different varieties.
I can't wait to go back and sample more from 10 Barrel Brewing San Diego!