Last fall I was privileged to be invited to tour Columbia Crest winery and help out with the mixing process for the 2014 Crowdsourced Cabernet™ Sauvignon while checking on the recently harvested 2015 crop. Well ... now it's almost ready. The community has created what I'm sure is one of the finest wines ever developed through harnessing the collective brain power of thousands of people across the country. While the wine will be available in June - you can pre-order it starting today, through Feb 29.
For those of you not familiar with the Crowdsourced Cabernet™ concept, think about it as your chance to develop the wine you've always wanted. Though, to make that happen you're going to have to follow weather and soil conditions as well as a fair amount of advocacy among your fellow crowdsourcers as everyone gets to vote on key decisions along the path. For instance, things like when the grapes will be harvested or what taste profiles (and other wines it should be mixed with) should be. That's up to you guys.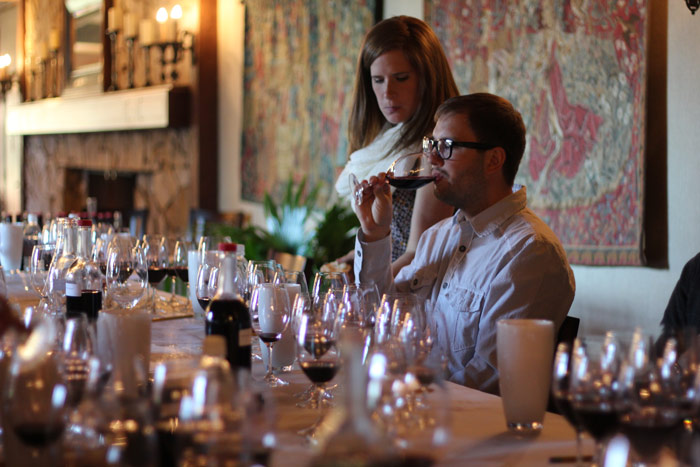 Thankfully, you guys did a great job so far and the pre-blended version I tasted last fall was delicious. Led by Columbia Crest's head winemaker, Juan Munoz-Oca and the ECO - "Executive Crowdsource Officer" who served as the "voice of the people" for certain decicions, the community crafted this wine they way they wanted. Grapes were harvested at night and to create a wine with a lot of complexity yet soft tannins and then age it for 16 months in 30% new oak barrels.

There will be 1,000 cases released and it can be purchased in the U.S. online and in the Columbia Crest tasting room.
You have the opportunity to pre-order 1,3, or 6 bottles with the following pricing:
One bottle of 2014 Crowdsourced Cabernet™ Sauvignon = $30 ($10 deposit + $20 when available to ship) buy here
Three bottles of 2014 Crowdsourced Cabernet™ Sauvignon (includes personalized box) = $90 ($30 deposit + $60 when available to ship) buy here
Six bottles of 2014 Crowdsourced Cabernet™ Sauvignon (includes 2 personalized boxes & a 15% discount) = $153 ($60 deposit + $93 when available to ship) buy here
With thousands of votes cast to create the wine, these bottles are going to sell quickly. I'm hoping for at least one bottle to taste, but I might just go and get a couple bottles for myself!