There's something to be said about trying a new cocktail for the first time, especially those from off the beaten path that are unexpectedly delicious. If you're like me, you've probably enjoyed tequila just a couple of ways, neat or in a margarita. So when I was asked to look at a fall cocktail lineup based on tequila, I became puzzled with delight.
I'm a seasonal drinker - lighter refreshing spirits in the warmer months, darker more flavorful spirits in the colder months. But here's the kicker. While tequila relates more to summer Mexican beaches, as bourbon might to winter mountain cabins, tequila carries with it lot of sabor (or flavor). Might it be getting overlooked just a bit?
Fall cocktails play with warmth, citrus, and spice among other things, as does tequila. Find the right combination and you likely get to introduce your guests to their first experience with a particular cocktail. So why not venture out a bit and broaden your experience with tequila.

Because tequila caries a lot of flavor, you might be a bit more discerning than with say vodka. I prefer to mix with an ultra-premium tequila such as Deleon Platinum or Reposado. Here are a few ideas to try out over the holidays and impress your guests with.
Ahumando Café

There's nothing like coffee to warm the soul on a cold winter's day, and the Ahumando Café packs an added kick in the form of DeLeón™ Reposado. A marvelous twist on the classic Mexican Coffee made with tequila and Kahlua, the Ahumando Café replaces the Kahlua with pure maple syrup and a luxurious mezcal cream. The maple syrup draws out the cinnamon and butterscotch flavors of the Reposado, while the mezcal cream adds smoky depth, resulting in a warm, sweet and spicy cup of indulgence.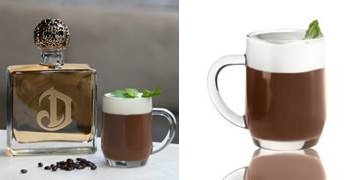 Recipe:
1 ½ oz. DeLeón™ Reposado Tequila
½ oz. maple syrup
Hot coffe
Mezcal cream

Add DeLeón™ Reposado and maple syrup to a glass. Fill with hot coffee and top with mezcal cream. Garnish with a mint leaf.
Spicy Serenade

The Spicy Serenade is DeLeón™'s love song to the daiquiri, one of the finest cocktails in modern history. DeLeón™ takes this 300 year old Cuban classic to the next level by adding a bit of Holiday comfort in the form of cinnamon and seasonal blood orange juice, and swapping rum for smooth DeLeón™ Platinum. The Platinum tequila shines as its crisp agave notes blend with the rich blood orange and cinnamon, creating a bold, yet uniquely light, sip.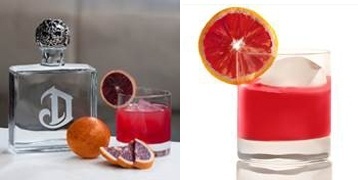 Recipe:
1 ½ oz. DeLeón™ Platinum Tequila
½ oz. fresh lime juice
¾ oz. fresh blood orange juice
¾ oz. cinnamon syrup

Add all ingredients into a martini shaker with ice. Shake thoroughly. Strain into rocks glass. Garnish with a blood orange slice.
Apple Cider Margarita
Winter's twist on the traditional margaritas, the base for this apple, cinnamon, and spice cocktail marries beautifully with the agave and citrus tones of DeLeón™ Platinum. Each sip is both warm, fruity, and elegant all at once.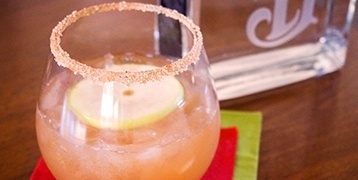 Recipe:
1 oz. DeLeón™ Platinum Tequila
½ oz. of Grand Marnier
5 to 6 oz. Sweet apple cider
Cane sugar and cinnamon for rimming the glass
Garnish with apple slice