For the past 127 years, Fazer has been making some of the most delicious chocolates and other confections for people from around the world. They've no launched a new line of chocolates, "NORDI" produced by their state-of-the-art facility in Finland. It's 100% sustainably sourced with non-GMO ingredients, 70% cacoa and all the cacao comes from UTZ, Rainforest Alliance, or Fairtrade Cocoa Sourcing Programme. More importantly though ... how does it taste?
Before I even get into the actual retail packaging that you guys will be seeing, I want to give NORDI Chocolates props for the media kit that they sent. It says a lot about a brand when they spend time to craft quality materials and their packaging - both retail and media kit - was excellent with a fun, but serious look that made me want to immediately open it.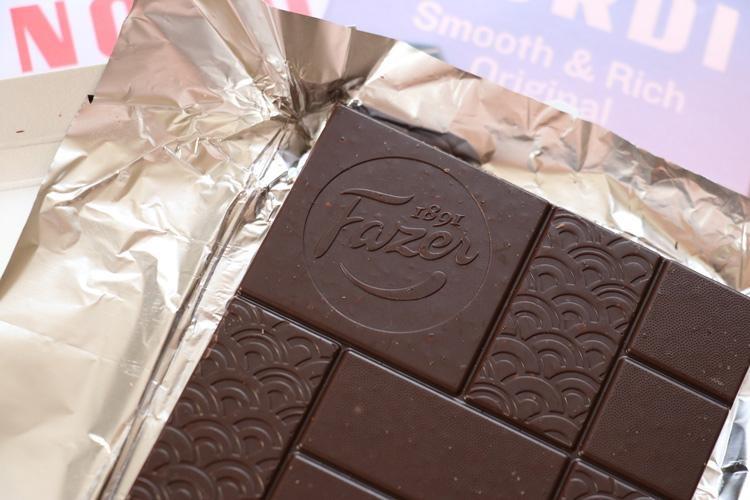 While you could dismiss the packaging, ultimately I was impressed at the level of detail including the way the bar itself was designed.
Thankfully, it tastes great too.
They sent four different flavors - Smooth & Rich Original, Sea Buckthorn & Salty Caramel, Hazelnut & Campsite Coffee, and Raspberry & Tangy Licorice. All are dark chocolate with 70% cacao.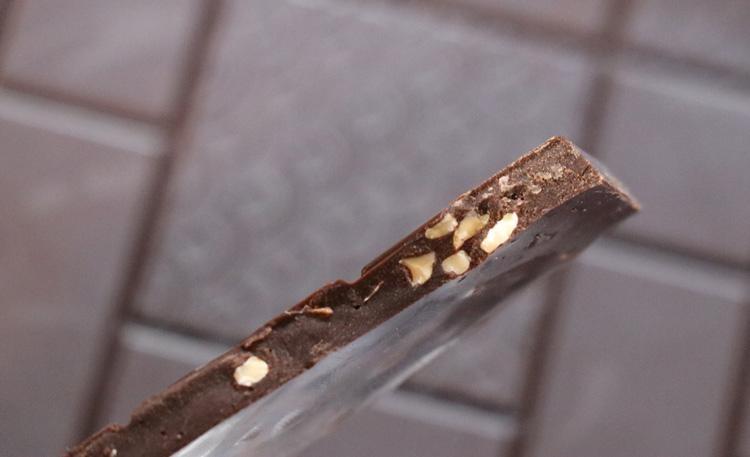 My favorite was the Hazelnut and Campsite Coffee - above - since it has a good texture that isn't too bitter nor sweet and the nuts were plentiful as well.
However, ultimately I was maybe most surprised with the Raspberry & Tangy Licorice because I simply wasn't expecting to like it. It's difficult to describe since people either hate ... or love Licorice. I'm not a big fan of the flavor, however in here with the raspberry it worked and I really enjoyed it.
Beyond anything else, what I enjoyed about this pack of four bars that they sent me was that it inspired me to travel to Finland and learn a bit about the culture through both the flavors and art on the packaging.
Fazer NORDI Chocolates can be found in Premium Grocery and Specialty Retailers nationwide.