It's almost summer and that means it's time to break out the grill again and hopefully shine as the dinner time hero you know you are. However, even the best grill masters out there didn't get that way without some practice, common sense, and advice passed down to them from their elders.
My menu today includes a NY Strip with Italian Marinade, Garlic Cheddar Mashed Potatoes, and Green Beans.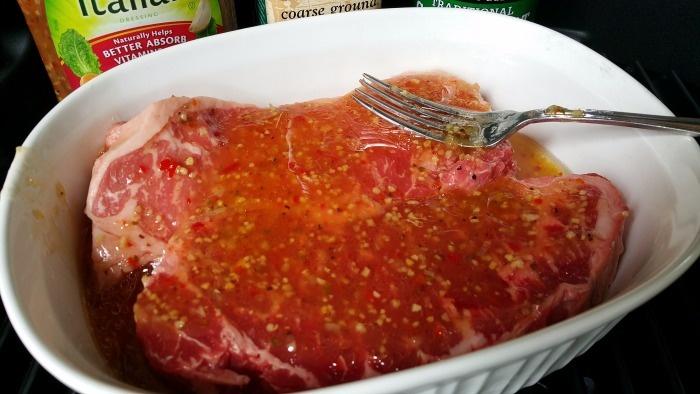 Tip One: To Marinate Your Steak Or Not?
This entirely depends on the quality and cut of your steak, but even more so it depends on what you prefer! Personally, for fattier steaks such as a ribeye I would NEVER marinate it. For a leaner steak such as a NY strip, that's a different story. Marinating and then even adding a sauce can add flavor that is missing from the meat itself. Ultimately though, the debate of should you marinate a steak or not comes down to your own tastes and there's really no right or wrong (despite what others say).
A great chef once told me "Fat is Flavor" and those words of wisdom guide me when I prepare my meat for the grill and the decision to use a marinade, sauce, or a crust.
Simple Italian Steak Marinade Recipe:
8-10 oz Italian Salad Dressing (vinaigrette based)
2 tbs Crushed Garlic
2 tbs Season Salt
2 tbs Ground Pepper
2 tbs Italian Seasoning
Mix those ingredients together in a bag or flat bottom dish and make sure that all sides of the steak have been covered. This marinade is half marinade and half rub, so it should be pretty thick and stick to the meat.
Let the meat rest in the refrigerator for a minimum of two hours before placing on the grill.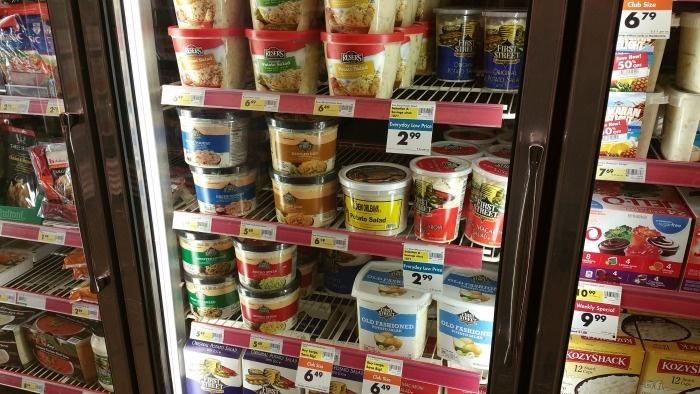 Tip Two: Get Some Great Sides (or make them)
Smart & Final! has some great sides for every taste under their First Street brand. From Bistro Style Pasta Salad to Deviled Egg Salad to Original Potato Salad, there's something there for everyone and it even comes in big party sized buckets.
For my menu tonight though, we are going to create some Garlic Cheddar Mashed Potatoes.
Garlic Cheddar Mashed Potatoes Recipe:
1 Five Pound Bag of Klondike Gold Potatoes
2 sticks of Butter
16 oz Sour Cream
4 tbs Garlic Salt (modify to taste)
1 tbs Crushed Garlic
Shredded cheddar cheese to top.
Boil potatoes in a large pot until soft.
Drain and then put back in the pot with the ingredients.
Spoon mashed potatoes on to plate and top with a sprinkle of cheese.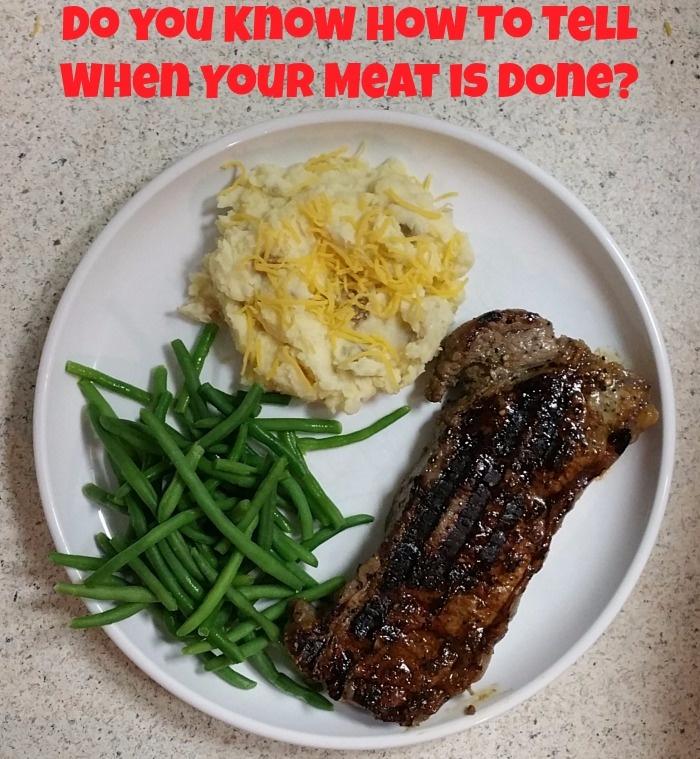 Tip Three: How to Know the Levels of Doneness With a Steak
There are three primary ways that I was taught ...
Use a Meat Thermometer
This is the easiest method - simply poke the meat with the thermometer. "Medium Rare" should be 135 oF, "Medium" should be 150 oF. Be careful though because poking the meat can release precious juices and so you want to make sure you don't have to do this repeatedly. Don't be fooled by an infrared thermometer though - while it's great for measuring the temperature of the grill it will NOT tell you the internal temperature of the meat. Only a thermometer with a probe can do that and infrared only measures surface temperature.
Cut the Steak and Take a Look
This is pretty self explanatory but you want to avoid this until you are almost certain that it's ready to go. Ideally, you'll combine this with the "Hand Method" below to make sure you have perfectly cooked steaks.
Use the "Hand Method"
The video below best illustrates how this works but the premise is that you use the give of the muscles in different parts of your palm to match with the various levels of doneness in the steak. It might sound silly but it works and some of the top chefs that I've ever met use it too, so don't laugh unless you prefer dried out steak with multiple stab wounds :)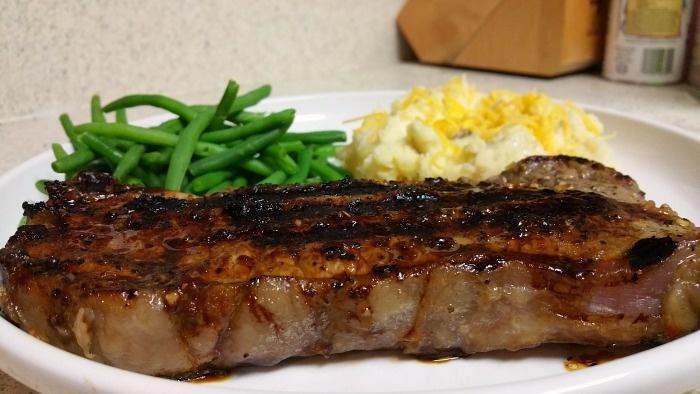 Tip Four: Add Color to Your Plate!
Steak and Mashed Potatoes are a delicious combination but without a little color it looks sorta bland and that's not very appetizing. Green beans make a great addition to the menu for a pop of color and they can be thawed in the microwave super fast.
Tip Five: Spend Time With Your Dad or another Man And Learn Something!
Ok, so I am sure there are some fantastic women grillers out there too, but for most of us it's more likely that the elder grillers in our social circles are fathers, grandfathers, or elders in our neighborhood association. It's time to learn stuff from them that you won't find in any book. Likewise, it's important for you elders to pass down your knowledge to the younger generations too.
These "fireside chats" that I had with my father as I was growing up are about more than just grilling, it's also a time to relax and bond as men.