When it comes to working out, the goal is usually to train your body for maximum performance and that means not just doing a routine to gain muscle and lose fat – but also to keep your body in top shape and feeling great while doing so. That's where BODYARMOR LYTE and SportWater come in and help keep your body hydrated.
While most of us will never be a professional athlete, that doesn't mean we can't benefit from the same stuff they do. BODYARMOR athletes include: Kobe Bryant, James Harden, Mike Trout, Dustin Johnson, Andrew Luck, Kristaps Porzinigis, Richard Sherman, Anthony Rizzo, Mookie Betts and Skylar Diggins-Smith.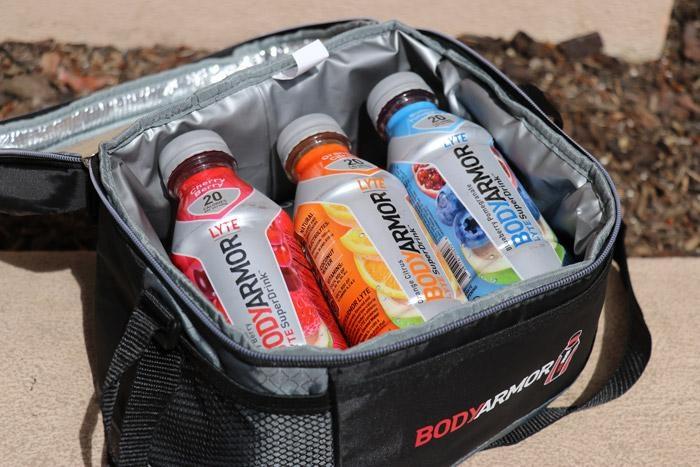 BODYARMOR LYTE:
BODYARMOR LYTE, new for 2018, features natural flavors and sweeteners (pure cane sugar, stevia, and erythritol) and is low-calorie (20g per serving) and low-sugar (3g per serving). Plus, it's packed with vitamins and potassium to replenish the body from what's lost through sweat. It also contains all the benefits of coconut water.
Flavors include: Peach Mango, Cherry Berry, Orange Citrus, and Blueberry Pomegranate.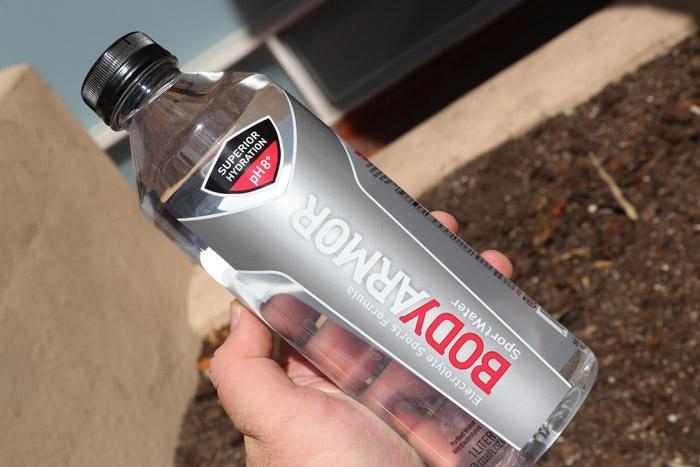 BODYARMOR SportWater:
BODYARMOR SportWater is a premium sport water designed by athletes for athletes and has a performance pH of 8+, a proprietary electrolyte formula designed for athletes, and a wide mouth bottle for fast an efficient consumption when you are thirsty but need to get back in the action.
When you first read the description of these drinks, a few things stand out to me.
The first is "Why pure cane sugar?" The simple answer is that cane sugar is a natural sweetener, and natural sugars actually help to fuel your body and provide important energy to help you power through those long days and the tasks at hand.
The second is, "Why is it important that BODYARMOR contains potassium instead of sodium?" I didn't realize it, but most sports drinks feature sodium as the key electrolyte. However, as we all know – most Americans already get enough (often too much) sodium in our diets. Instead, BODYARMOR includes potassium, an electrolyte that still helps prevent cramping and improves nerve function and muscle control. However, unlike sodium that can actually increase blood pressure, potassium helps lower it!
No matter what level of athlete you are, it's critical to train the best that you can. Unlike expensive shoes and weights, picking the right sports drink is an easy choice that'll make a big difference in how you feel.
You can buy BODYARMOR LYTE and BODYARMOR SportWater online or use the store finder on their website to locate a retailer near you.