Healthy food doesn't have to taste like crap and while some people need grain-free, soy-free, milk/ lactose-free foods - others, like myself just enjoy a tasty snack. When the folks at Mikey's approached me, I was intrigued. I LOVE hot pockets for their sheer simplicity as a quick snack. While I have no illusions that the classic is anything but a tasty mass-produced processed snack, the idea that you could make an equally tasty alternative intrigued me.
So, Mikey's sent me a few samples of their Cauliflower * Broccoli, Cheese Pizza, and Buffalo-style Chicken Pockets along with some other products that they make. Other flavors include Pepperoni Pizza and Ham & Cheese. They also make English Muffins, Egg Pockets, and Tortillas. Everything is grain-free, soy-free, and dairy-free. This not only is great for people with gluten allergies or lactose intolerance, but even things like the pepperoni is uncured, meaning there's no nitrates or nitrites and the cheese is plant-based. They also avoid additives and other stuff that others include.
The down-side is that these pockets are super expensive. As a comparison, I can order a similar sized box of Hot Pockets for about $2.50 but these cost $9.50 for a two-pack. Price matters, but so does health and so I'm willing to spend more for a product like this. I am sure that those with dietary restrictions including gluten-free as well as paleo will be willing to look past this price to get a tasty treat that they can enjoy without interrupting their diet regimen.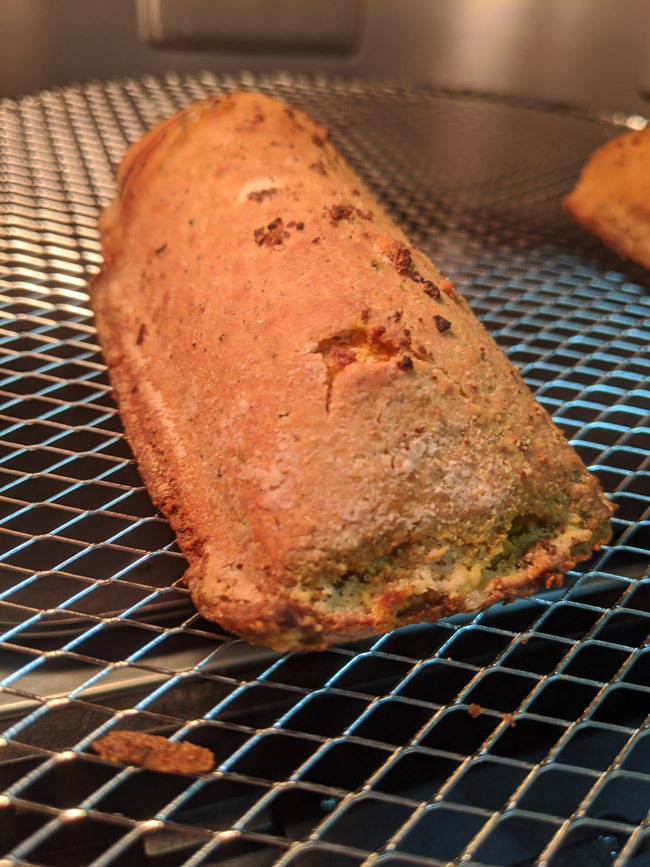 So How Does It Taste?
Ultimately, taste is my biggest concern when trying "healthy food". If something doesn't taste great then it doesn't matter how much it costs.
The good news here is that Mikey's pockets taste great! Clearly there is an initial adjustment since the paleo-friendly cassava crust isn't the same as wheat flower. Inside though, it tastes like what you'd expect. In fact, despite the fact that it uses plant-based cheese, I couldn't tell the difference. It melted as I'd expect in a product like this.
A side benefit too, is that while traditional hot pockets tend to have a pre-browned look to them, these crisped up very nicely in my air fryer to produce a perfectly firm texture with just a bit of crunchiness.
Overall, I was very impressed with these and encourage you to try them.
In San Diego, Mikey's products can be found at major grocery stores including Albertsons, Vons, Sprouts, and Whole Foods Market. For more information, including where to buy Mikey's online, please visit their website.