Now it's 25th year, Taste of The Gaslamp is one of the biggest food and wine events in San Diego and it's a great opportunity to check out a bunch of different restaurants around town. I live downtown so I can walk to virtually anything I want - but I've gotten into a rut and only go to my favorites these days. Unfortunately the restaurant industry is a dynamic environment with new places opening and old places closing almost on a daily basis. This means that while I have my favorites - it can be hard to find new ones ... before it's too late. So, this gave me (and other residents) the opportunity to explore them for one low price.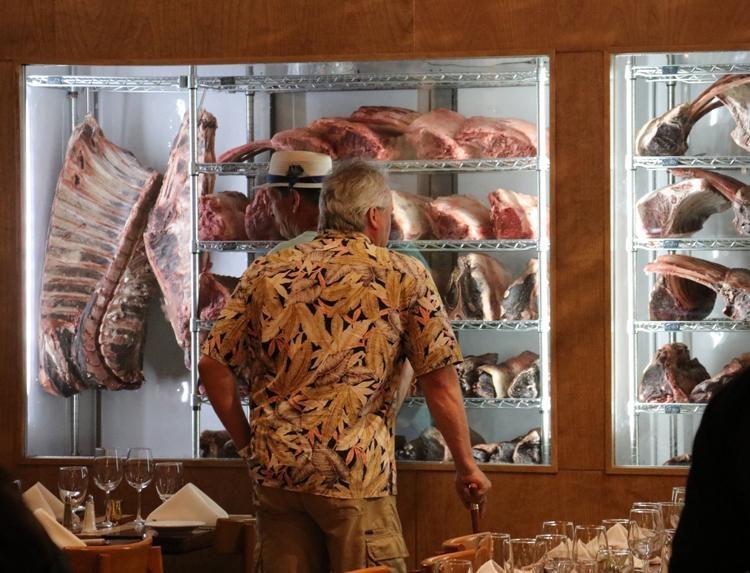 Butcher's Table aging room captured the attention of more than one guy!
This list is not intended to be a comprehensive review of the best restaurants in San Diego's Gaslamp Quarter as not every restaurant and bar participated. Likewise, It's not intended to be a review of the samples. Instead, this is a list of places that I visited during our tour that I can't wait to return to as a patron in the near future ... and I encourage you to do the same!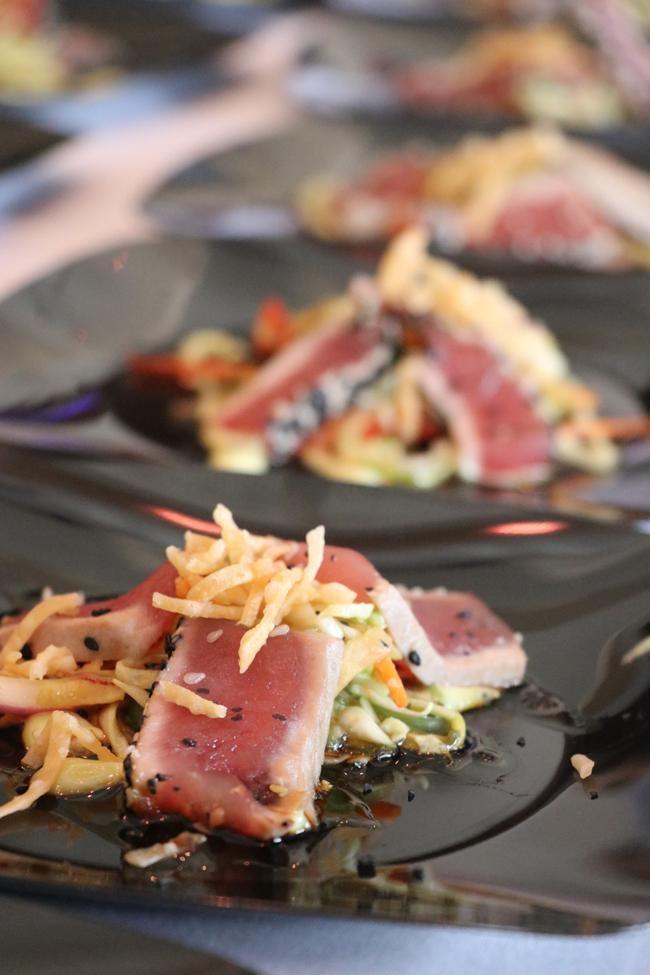 Blue Point Coastal Cuisine - ahi tuna and seaweed salad
Side Bar - Hot Damn Cauliflower
I'd like to give these guys a very special shout out. While there were 29 locations available for sampling, they were the only ones that I notice using sustainable disposable serving items. Both the fork and bowl used to serve their samples were made from bamboo. While others might have a recycling program in place to sort through garbage afterwards, there was a HUGE amount of waste from this event and I want to thank Side Bar San Diego for doing their part to be responsible.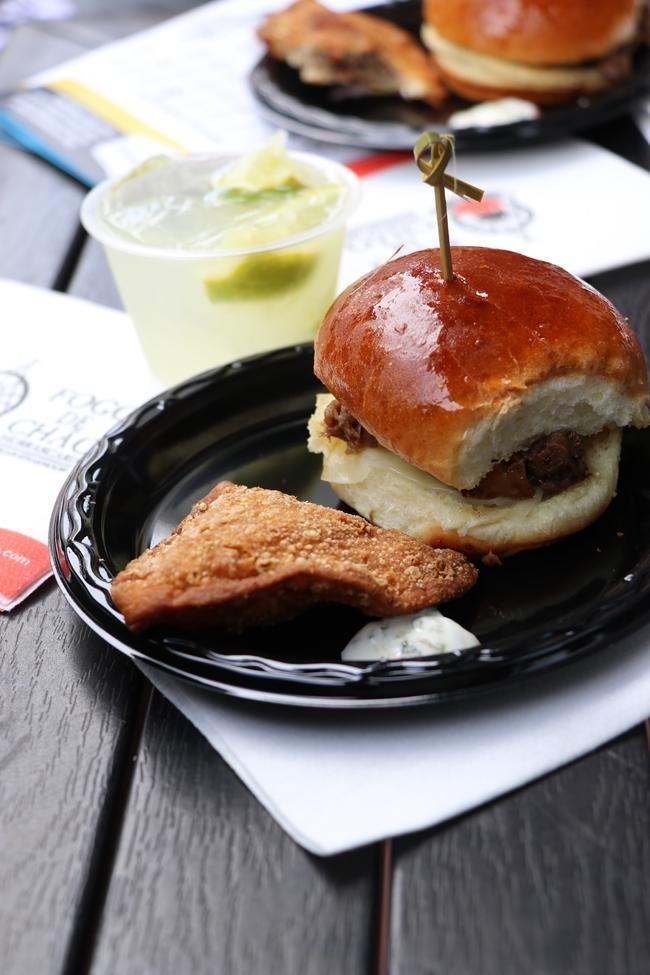 Fogo de Chao - beef rib sliders and empanadas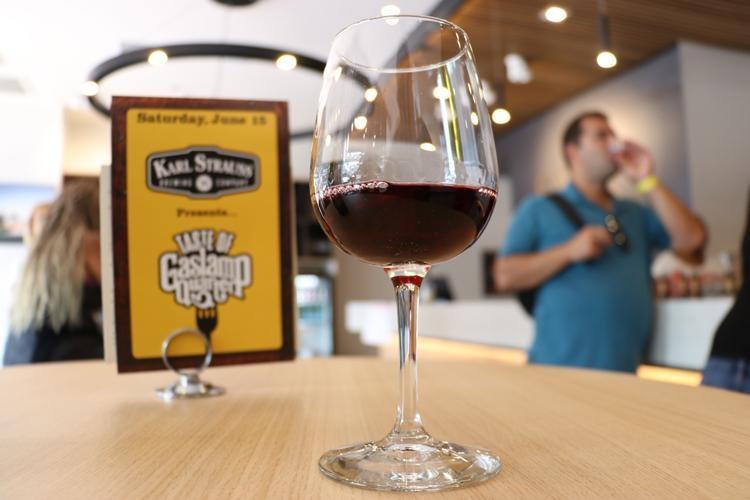 Callaway Winery - Cabernet sauvingon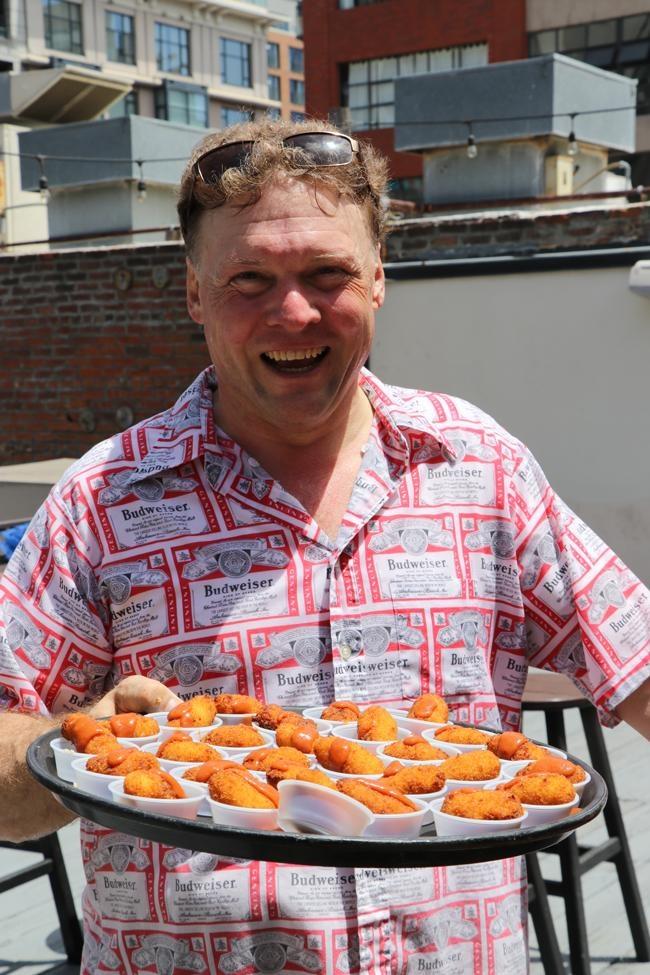 Jolt'n Joe's - macaroni and cheese bites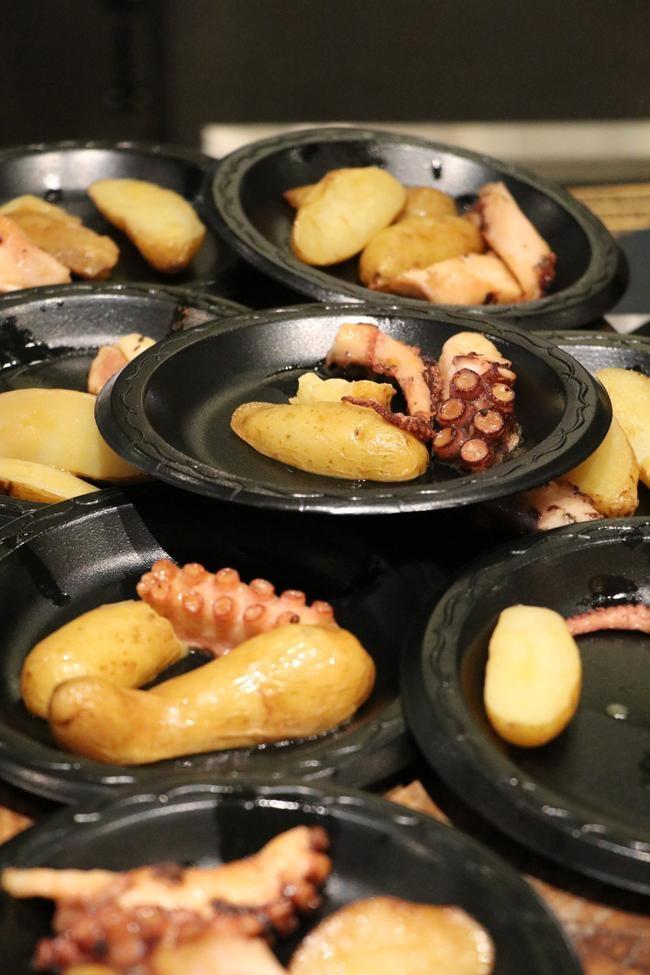 The Butcher's Cut - Spanish Octopus.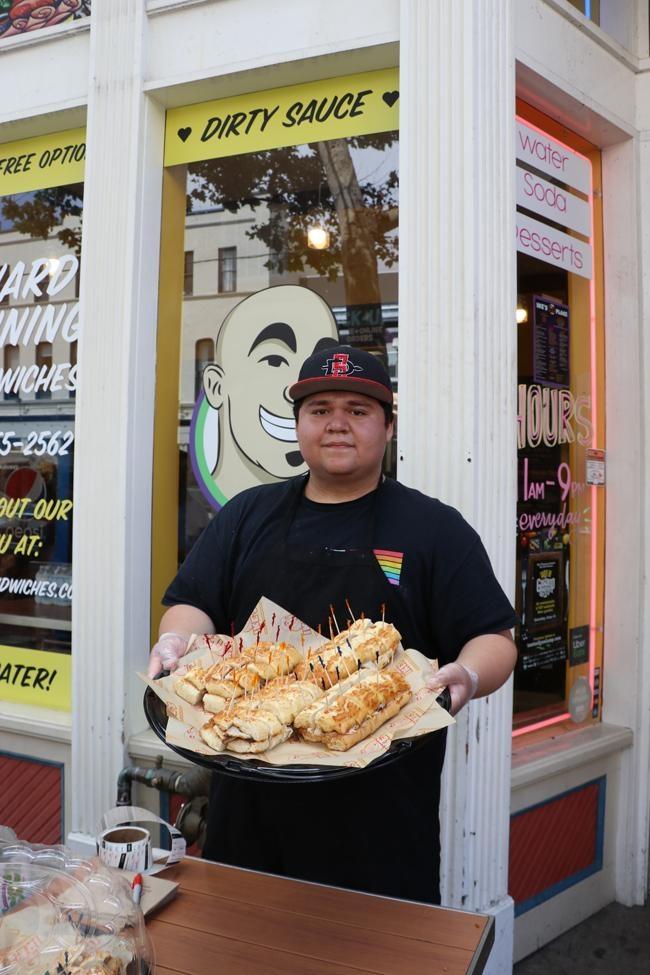 Ike's Place Sandwiches - various samples - these were so good though, that I went back that night for dinner!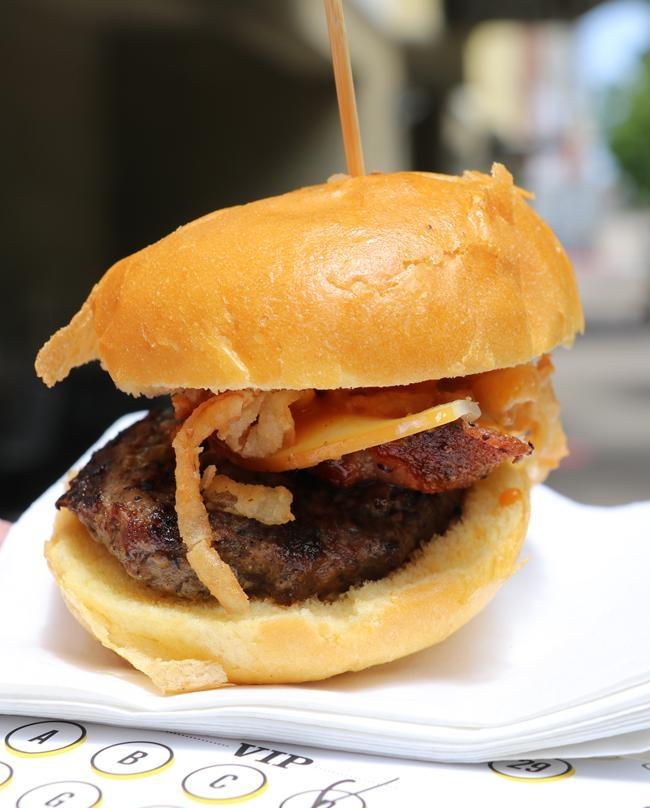 Soleil @ K - BBQ bacon slider.
Thanks to all of the participating restaurants, I didn't have one sample that wasn't delicious. While most participants also offered a drink sample as well I chose not to include any aside from the wine at Callaway since frankly a cocktail sucks in a plastic sample cup.
More Photos From Taste of Gaslamp 2019!
{lightgallery type=local path=images/stories/taste-of-gaslamp-2019/photo-gallery previewWidth=160}Taste of Gaslamp San Diego Food Photo Gallery{/lightgallery}