San Diego's "festival" season is in full swing this month and between beer festivals it's great to try something different. The San Diego Tacos and Tequila Festival helped celebrate two of the other great things about San Diego, while raising some great money for the Front Burner Fund, which provides assistance back of house restaurant staff for health care costs and emergency medical needs.
The 2015 festival included 12 mixologists drawing from some of San Diego's best bars and 15 different food vendors (mostly tacos, but also cupcakes and ice cream).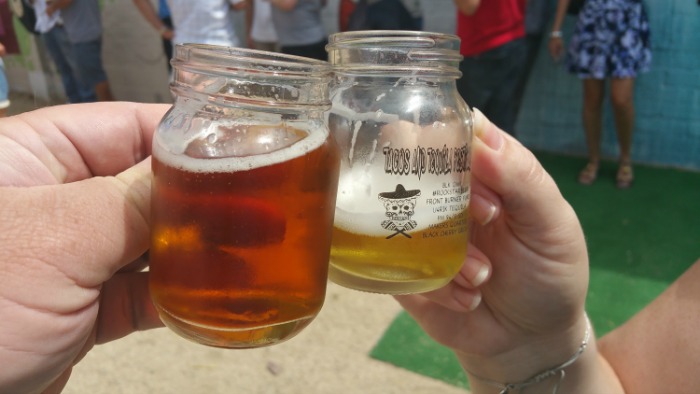 While tacos and tequila were the headliners at this festival - it IS San Diego and that means that beer was being celebrated too!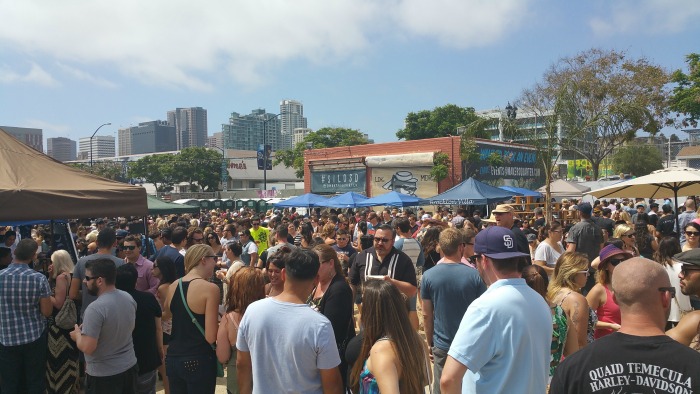 My hope was that this would be a great opportunity to sample some of the best tacos in San Diego but truthfully I only managed to grab one (and the pineapple salsa from another that unfortunately ran out of meat). This festival was an AWESOME idea but WAY over sold tickets and didn't prepare the food vendors for the crowd. With 30 minute lines for food it was a complete mess if you were looking to get tacos.
Margarita lines were a little better and beer lines were only moderately bad (so we mostly just drank beer this day).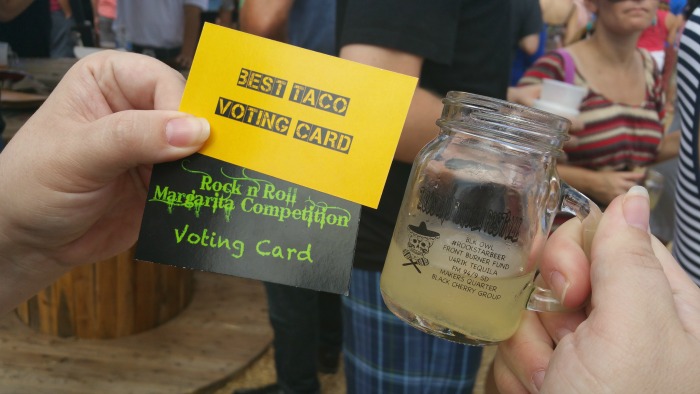 However ... if we had been able to visit the different stations, we would have been able to vote.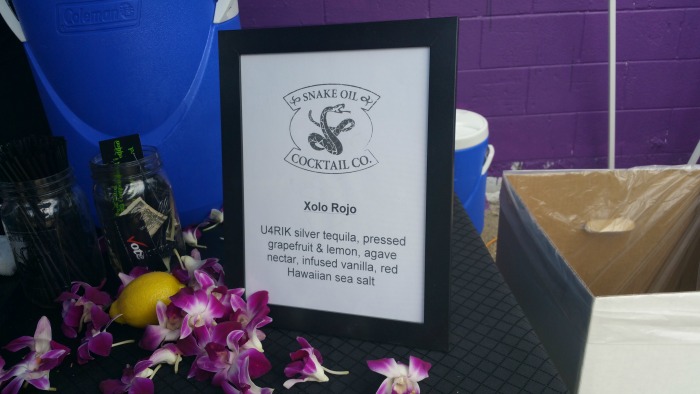 Of the five or so (out of 12 total) margaritas that we did try, the Xolo Rojo from Snake Oil Cocktail Co. was our favorite!
While I am not a fan of U4RIK Tequila, this margarita has a spectacular flavor that was both familiar and exotic at the same time. So, even though I didn't have a chance to vote, kudos guys!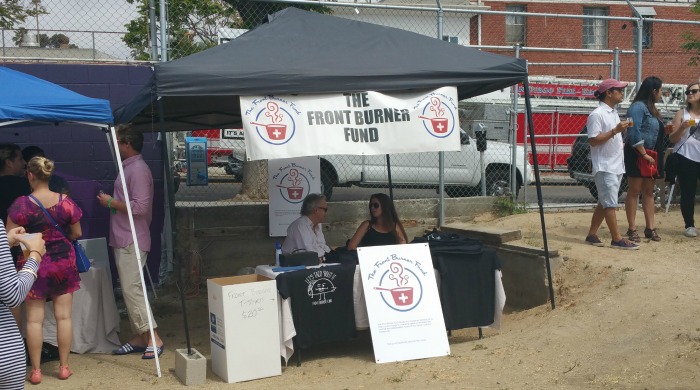 Despite the frustration with the absolutely massive crowd, I can't complain too much because our tickets were comped and all the proceeds goes to support the Front Burner Fund, which is super important to San Diego's restaurant workers.
The fund is the first of its kind in San Diego and serves as a monetary benefactor to help cover emergency medical needs and healthcare costs of the independent "back of house" culinary community. The organization is lead by Julie Darling, chef and owner of Just Call Us Catering and operator of the Just Call Us Kitchen Rental - an incubator-kitchen facility for entrepreneurs to help them launch their food-related businesses, along with other local culinary leaders from the San Diego community.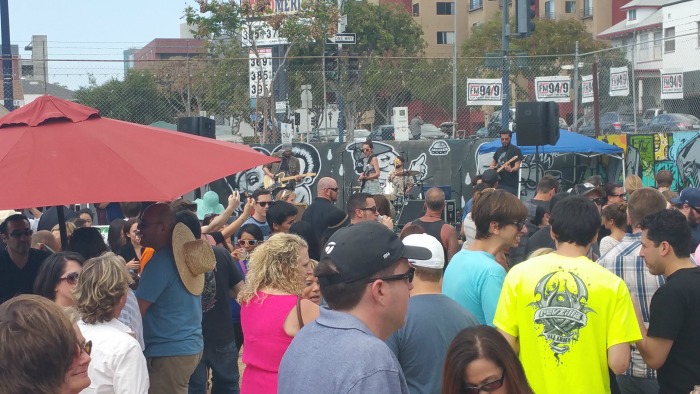 Despite the crowd, this really was a fun event and it's always a great excuse to hang out with friends and listen to music ...