Frozen food has come a long way since I was a kid when "meals for men" were things like fried chicken with mac and cheese. Sure, those were tasty but they better be for all the bad stuff in them. STOUFFER'S® Fit Kitchen offers an alternative that is much more mature, with protein packed meals that are actually pretty satisfying. The other nice thing is that unlike some frozen dinners that are packaged in a tiny box forcing you to eat 2 or 3 of them to feel full, these are a complete dinner that is easy to make and tastes great.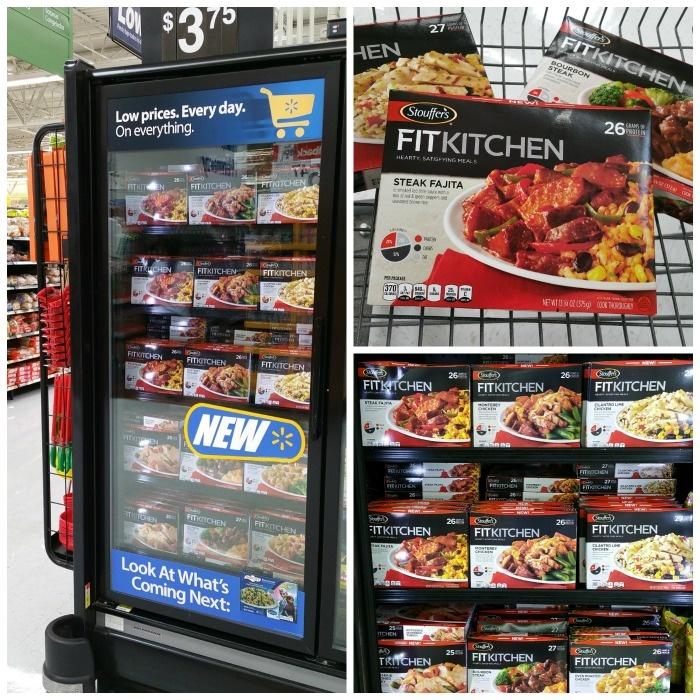 Honestly though, on most nights I prefer to make my own food but it's super nice to have a backup plan for when I just don't feel like doing anything, so it's nice to know that when I visit Walmart I can stock up and keep a few boxes in the freezer "just in case".
On this trip, I was impressed to see that they had a huge selection of STOUFFER'S® Fit Kitchen meals including Steak Fajita - tender prime rib steak in smoked red chile sauce with a mix of red and green peppers with seasoned brown rice, Cilantro Lime Chicken - white meat chicken with black bean and corn mix with seasoned brown rice with a verde tomatillo sauce, and finally the Bourbon Steak - featuring chipotle mashed sweet potatoes, seasoned broccoli, and red peppers. Other meals include: Rotisserie Seasoned Turkey, Oven Roasted Chicken, and Monterey Chicken.
Seriously - yes these guys know how to make recipes that are "man friendly"!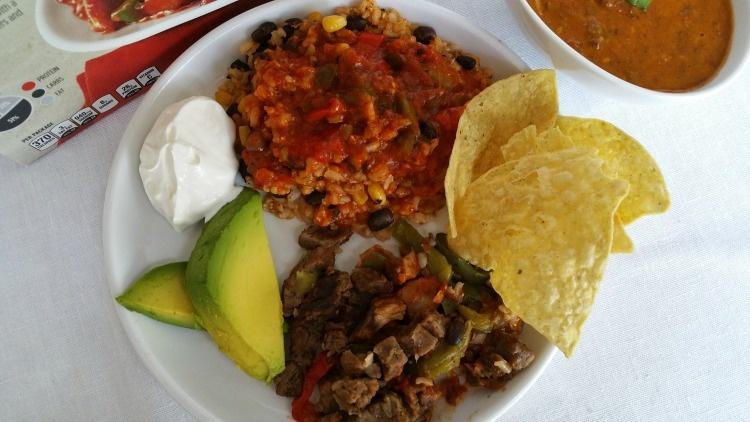 Even though the meal size itself is pretty substantial and packed with at least 25 grams of protein, I couldn't resist taking the fajita concept a step further with a dollop of sour cream, a chili-queso dip, and since I live in San Diego - you can't have dinner without a few avocado slices. Plus, they add an extra kick of nutrients including 26% of your daily Vitamin K, 17% of your Vitamin C, and 14% of your Potassium.
This goes along great with the relatively good ingredients that already come with the mean itself.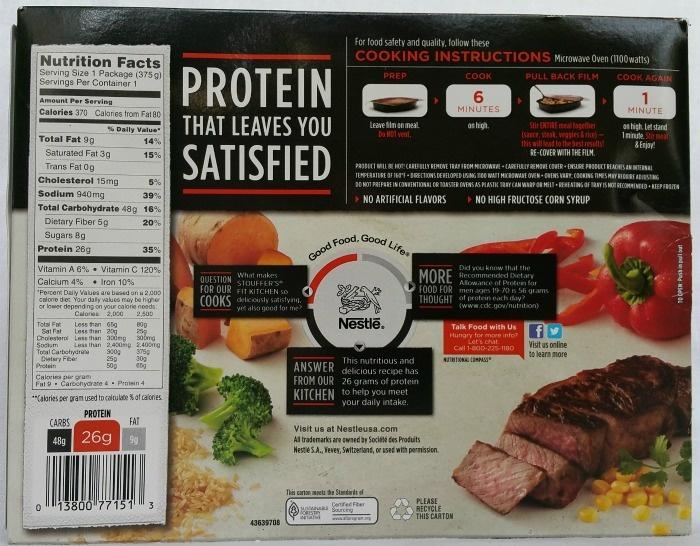 The chefs behind STOUFFER'S® Fit Kitchen have worked hard to make these recipes balanced and exciting. For instance, the Bourbon Steak entree includes sweet potatoes instead of traditional potatoes and the other two entrees I tried used brown rice instead of white rice. This makes them more nutritious and balanced while also making the meals more satisfying since it isn't just the "same old stuff".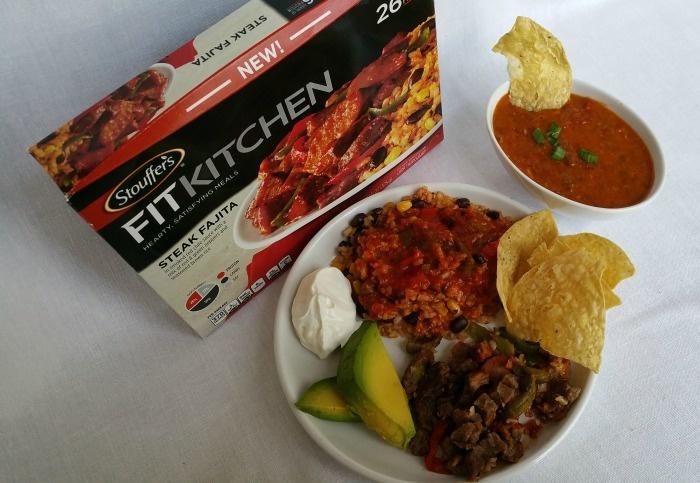 History of the Fajita:
Despite widely being attributed as a "Mexican" dish, fajitas (like similar American culinary cultural icons such as the hamburger) originated through part of our immigrant tradition and were popularized by several different individuals in Texas during the 1960's and '70s. These fajita pioneers included Sonny Falcon from Austin who opened the first commercial fajita taco stand and Otilia Garza who began offering fajitas on his menu in Pharr, Texas also in 1969. In 1973, Ninfa Rodriguez opened Ninfa's in Houston and is also credited as being one of the originators of the fajita as we know it today.
All three of these pioneers were drawing on the traditions of Mexican vaqueros who were often paid with scraps of meat that they then grilled and ate with peppers and onions while on the trails.
Personally I am thrilled that this meal has spread from Texas and is now popular across the whole country. Even more so, I am thrilled that I can enjoy the flavor in under 10 minutes whenever I am hungry, by just pulling it out of the freezer and nuking it.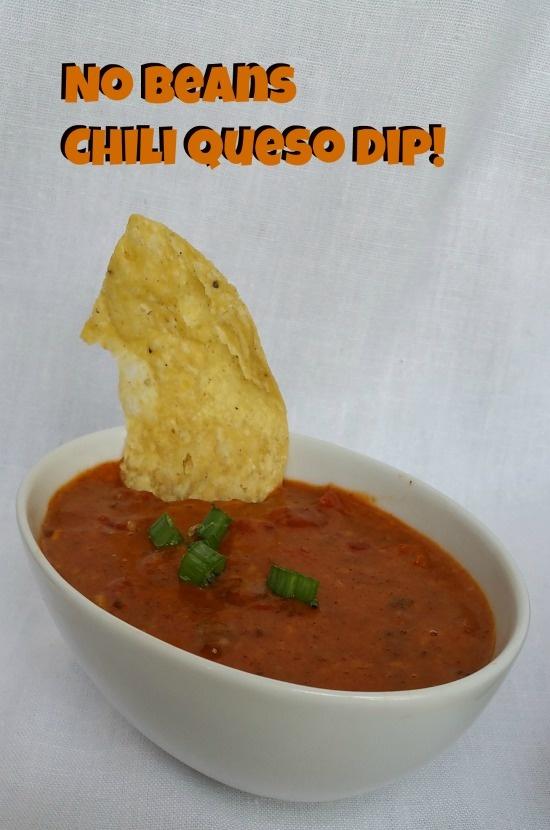 However, I feel like no Texican dinner is complete without chips and queso or salsa so I created a super quick and easy no-beans Chili Queso dip that you can prepare in about the same time as it takes to cook the meal itself!
Texas No Beans Chili Queso Dip Recipe:
Ingredients:
1 Can of Rotel Hot
1 Can of Great Value No Beans Chili
1 Cup of Shredded "Mexican Mix" Cheese
Preparation:
put all three ingredients in a pan and stir while heating until the cheese is melted and the dip is hot.
Why no beans? Because everyone knows that real Texas chili doesn't have (or need) beans!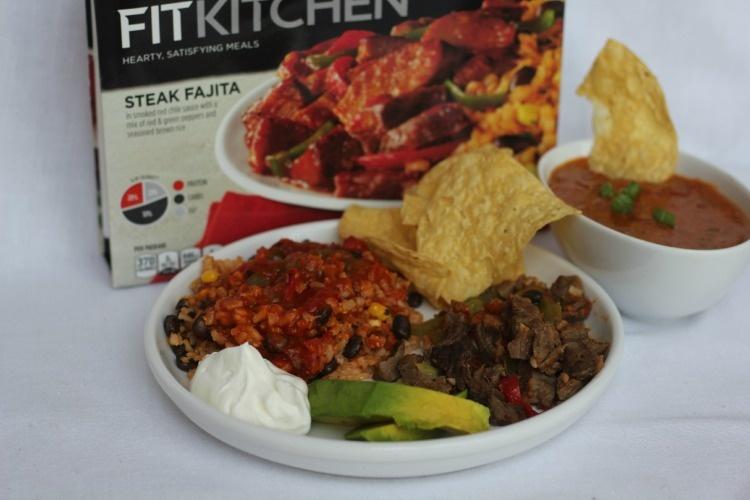 So there you have it - a fun and balanced meal with a little history - all prepared in about 10 minutes!
What more could a man want?
To learn more about STOUFFER'S® Fit Kitchen, please follow them on Twitter, Facebook, and Pinterest.