Wow, I can't believe it's December already! Despite the fact that the air has turned cold, there's still another month of football left and it's probably the most exciting time of the season. That means it's time to gather the guys together and head over to your local bar to watch the game and enjoy a few frosty adult beverages at the same time. One of my favorite places to visit is Islands and they have been very generous at inviting me there multiple times to help share about how great they are.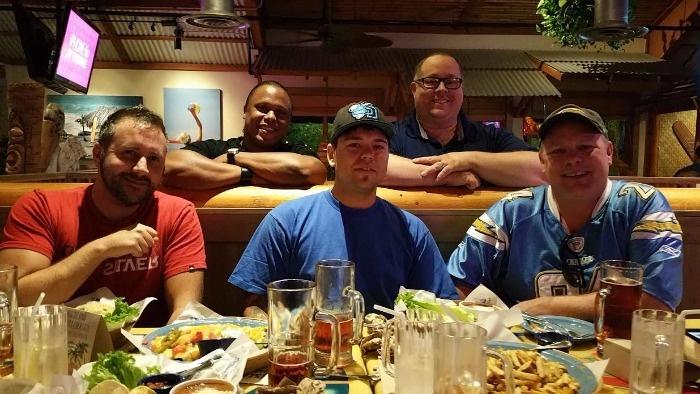 This time I was lucky enough to bring over some of my writers and friends from San Diego to enjoy Islands with me. After all, watching football and drinking beer is only fun if you're with the guys you love to hang out with!
Islands' Happy Hour menu is pretty affordable, with beers ranging from $2.99 for Coors Light to $4.59 for their "Featured IPA". Of course, while beer may be the typical drink for enjoying with a football game, Islands is a Hawaiian themed joint, so they also have awesome Mai Tai's and Hand Shaken Strawberry Daiquiris too.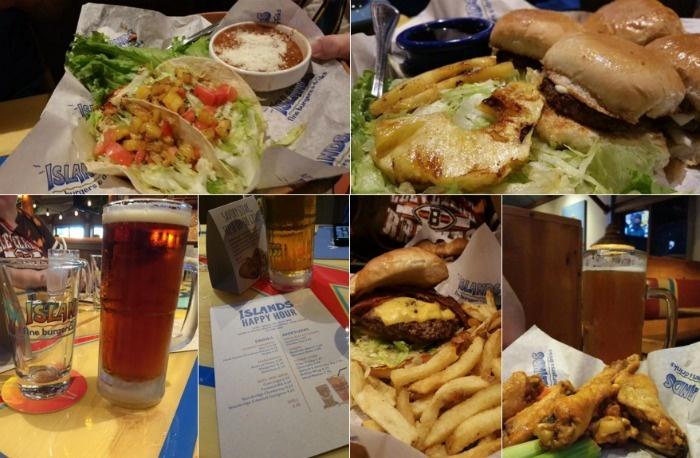 Islands is what you'd expect from a burger bar but with a few twists such as their delicious Hawaiian sliders featuring pineapple slices and teriyaki. Plus, since this is southern California we have to have tacos for when we watch our football games :)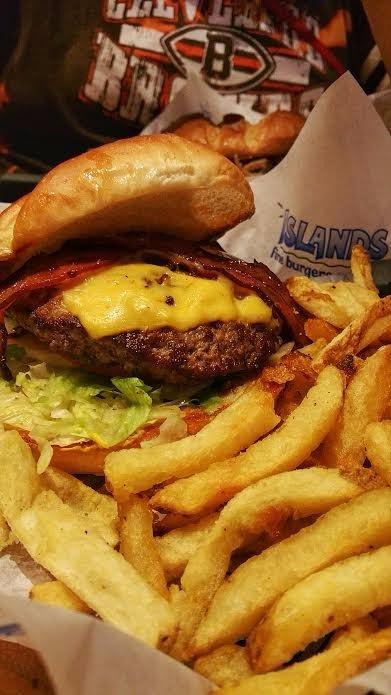 However, the thing that keeps me going back here is the almighty bacon cheeseburger. Islands certainly has a great selection of "gourmet" burgers with different toppings but at the end of the day, I love their classic "Malibu" bacon cheeseburger. I'm not sure what it is about it because it isn't particularly huge or fancy but it's just darn good and it goes great with an extra large frosty mug full of Cali Creamin' from Mother Earth Brewing.
At the end of the day, that's what makes Islands a great place to watch football games ... great atmosphere, great burgers, and great beer from awesome local breweries.