I don't go green or organic unless it tastes good. The thrill of labels simply doesn't matter to me ... but when it's delicious AND organic, that's when I get excited. When True Story Foods contacted me and offered to send over some of their products to check out, how could I refuse. A few weeks later they filled my fridge with organic hot dogs, sausages, deli meats, and pork - all gluten free, dairy free, soy free, nitrate free and a free of a bunch of other stuff. What it wasn't free of is taste and quality.
All too often, I find that food companies go too far with making products "green" and they forget that people buy food because it TASTES GOOD ... not because it sends a message. These guys at True Story Foods didn't though.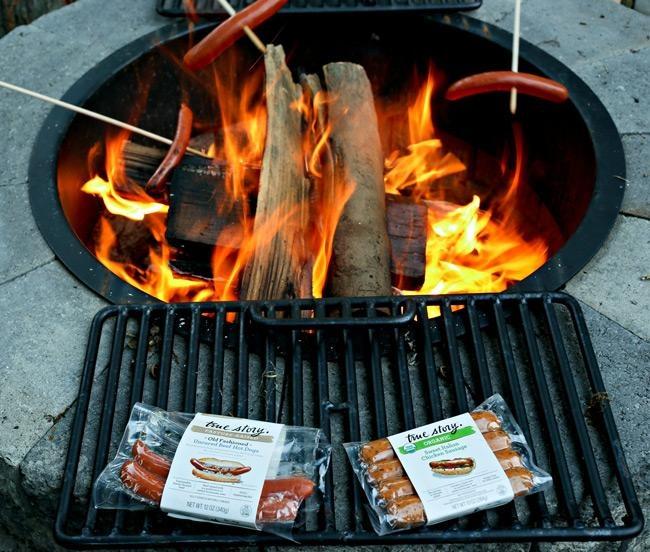 They are focused on not just making sure that the product itself is free of all that bad stuff but also that they support local farmers with good farming practices. There's also an artisan element to the sausages that I appreciate. For instance, while most sausages you buy (outside of a local farmers market anyhow) will be mass produced in a factory somewhere, these are hand seasoned, use natural casings, and are hand tied.
For those that want to have deeper conversations about how the animals are raised, the farmers that are responsible, and the benefit to the communities - they've got you covered there as well.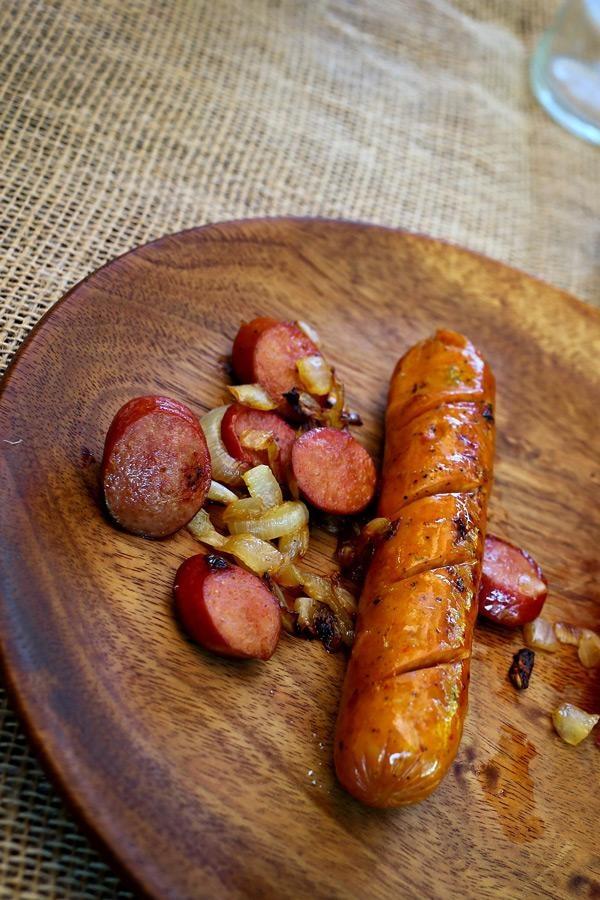 So How Do The True Story Dogs Taste?
That's ultimately the most important question when it comes to a sausage ...
A well made hot dog is going to ultimately be a sausage - not a mish mash of processed goo like you find all too often in the major brands. (Sorry, even my favorites like Hebrew National are just processed junk.) Here though, the hot dogs were nice and firm but skinless so they were easy to eat. When you bite in, they had a nice amount of juice and some texture remained. Overall it was perfectly flavored with less salty taste than other brands I've tried in the past.
As the ultimate testimate, while I often cover my hot dogs with condiments, with these - the Organic Uncured Beef Hot Dog - I didn't need to. Instead, I served it up with just a bit of brown mustard to dip. That's all it needed since there was nothing that needed "covering up".
Other Products by True Story Include:
True Story makes a variety of meats ranging from these beef hot dogs to chicken hot dogs and sausages as well as bacon and even bacon, ground pork, and pork chops.
Organic Sausages including:
· Chicken - Apple & Wildflower Honey
· Chicken - Sweet Italian
Hot Dogs including:
· Organic Grass Fed Beef
· Organic Uncured Beef (skinless)
Fresh Pork including:
· Organic Bacon
· Berkshire Non-GMO Pork Tenderloin
Retail Sliced Deli including:
· 2017 Nexty Winner Organic Thick Cut Chicken Breast
· Organic Applewood Ham
· Project Non-GMO Verified Black Forest Ham
· Oven Roasted Turkey Breast
· Organic Uncured Italian Dry Salame
Where Can I Buy True Story Meats?
For more information about True Story, please visit their website and store locator to find a retailer near you.