Morning is a super important time and along with a delicious steaming hot cup of coffee it's important to have a breakfast that will get you going and keep you going strong till it's time for lunch. Sure, donuts and pastries may be the classic breakfast treat, but I have something that is delicious, "relatively" good for you, and easy to prepare in advance so it is ready for a quick reheat in the morning. Of course though - this recipe for baked oatmeal is also delicious hot out of the oven too!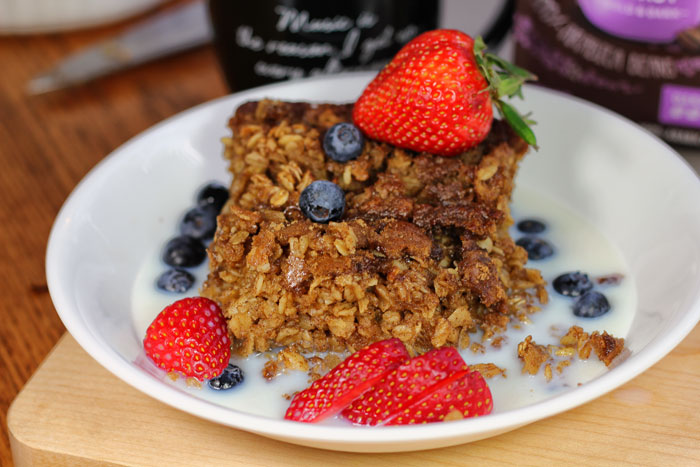 To create this recipe, I headed out to Walmart to pick up some of the new McCafé coffee and ingredients for the baked oatmeal. There are eight flavors of McCafé available and each is made with 100% Arabica beans harvested from some of the best regions of the world - ultimately producing a premium quality coffee. Because of this, it was no surprise that the product it produced was delicious, smooth and full of flavor with an aroma that served as a wakeup call wafting directly into my brain as I leaned closer to take it all in.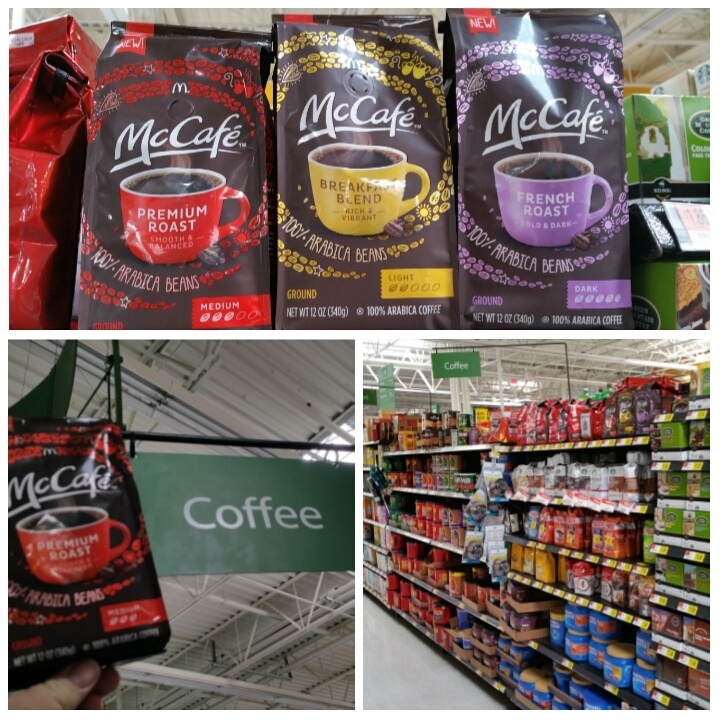 When I was younger, any coffee would do - I frankly didn't know any better and that's sort of how breakfast was in general.
Today though, as I have gotten older and more aware of the importance of breakfast, it is important to start the morning off right and that's why I chose this recipe.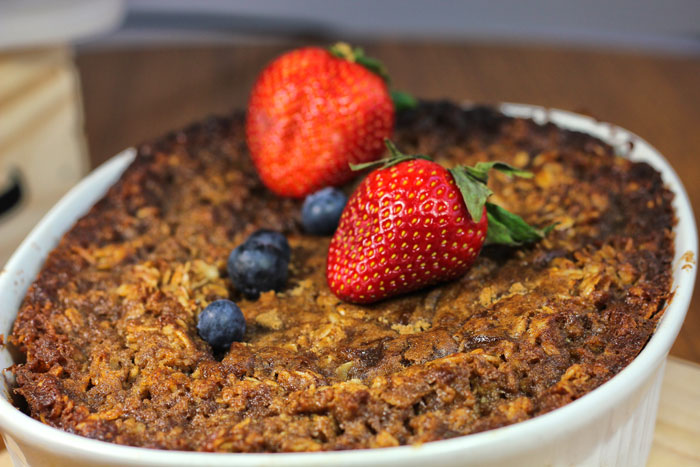 Baked Oatmeal Recipe
Ingredients:
3 Cups oats
1 cup of brown sugar (packed)
2 teaspoons baking powder
1 teaspoon of salt
2 teaspoons ground cinnamon
2 large eggs
1 cup of mil
1/2 cup butter (melted)
Additional Ingredients (per serving of Baked Oatmeal):
1 cup Blueberries
1 cup Strawberries
Milk
Baked Oatmeal Preparation:
Mix the oats, brown sugar, baking powder, salt and cinnamon in a large bowl.
Pre-heat the oven to 350 degree.
Add in eggs, milk, and butter and stir until fully mixed.
Spoon into a greased baking pan.
Bake for 40-50 minutes or until firm.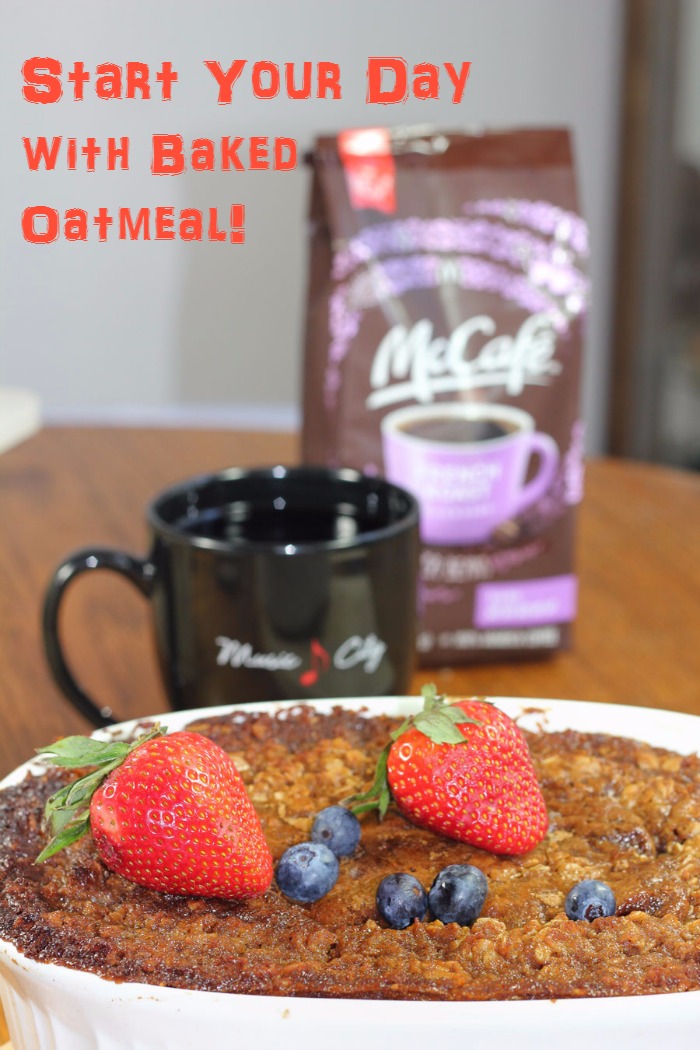 Once the baked oatmeal is finished cooking, you'll want to let it cool down a bit before serving. Or alternatively, you could even hold it overnight in the fridge and then heat it up in the microwave the next morning before heading to work.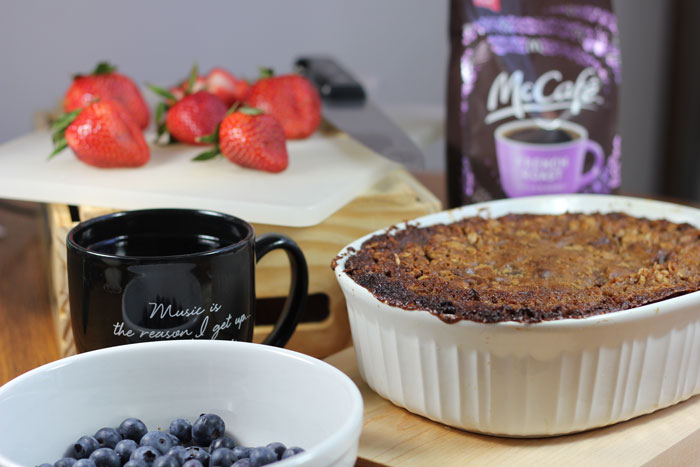 While this recipe is delicious by itself, it's important to add healthy fruit and serve with skim milk to make it even more balanced breakfast.
For instance, by adding blueberries on top of your baked oatmeal you'll be able to add a burst of flavor that is high in oxidants, vitamin C, and even more fiber than the oatmeal already provides. Plus, there have been studies that because they are high in proanthocyanidins they can also help reduce the risk of prostate cancer.
Strawberries on the other hand contain critical nutrients to help reduce risk of stomach problems produced by drinking due to the anthocyanins it contains.
These ingredients combined will give you a delicious, balanced breakfast that when combined with a delicious cup of McCafé coffee is the perfect way to start your morning right.