Pretty much all guys love cars and gadgets, so even though Father's Day is over this year, consider combining the two of those passions by getting the men in your life some awesome car gadgets! We've had a chance to use the Escort Max 360 a lot over the past few months, but there are some other awesome gift ideas from Escort's sister company Cobra as well. Of course, you could always just buy these for yourself too!
Escort Max 360
This is Escort Max 360 an essential part of my travel gear these days. While it has certainly alerted me to speed traps, it also helps me as a heads-up-display for monitoring my speed when not on cruise control. We have more details on it from the Escort Max 360 review we published a few weeks ago, but this radar detector does pretty much everything you'd want it to. Front and Rear sensors that tell you where the signal is coming from, a great display that tells you what's been detected and it even alerts you to red light cameras and speed traps before you even get to them through Escort Live!
Escort Live!
Escort Live! is the killer feature of the Escort Max 360 system and it's what I probably like most about using the device. By leveraging the cloud, you are able to share intelligence about where others have detected speed traps as well as share that info back to fellow travelers to keep people safe.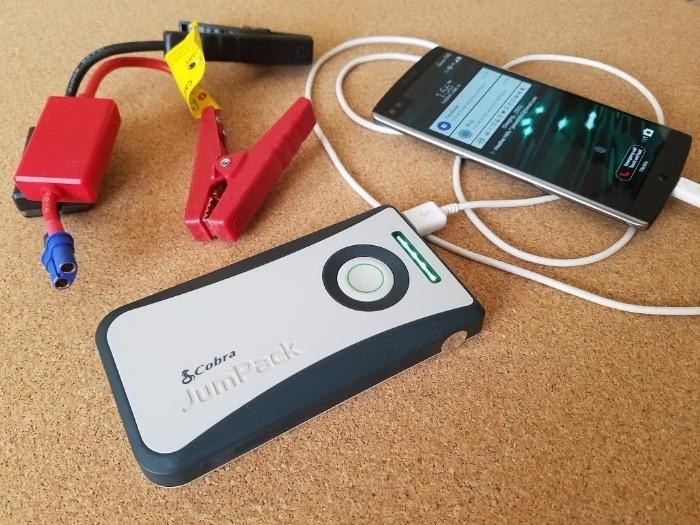 Cobra JumPack
I'm sure you have a power pack for your phone, so think of this like a power pack for your car. The Cobra JumPack has enough power to jump start most cars, bikes, outboard engines, or other sports vehicles that you might have in your garage. Plus, on top of that, you can use the battery to charge your cell phone through the included USB power port. The Cobra JumPack – Tiny but Mighty comes in a variety of sizes from 6000 mAh (above) to a whopping 12,000 mAh That makes this a great travel item as well since you can take it with you to keep your phone or tablet powered up during that long flight as well as use it in the case of an emergency should you have a dead battery on your rental car. (Trust me - I've had that happen)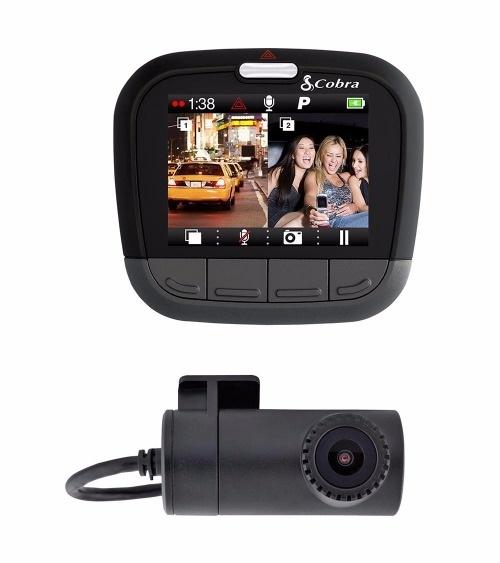 Drive HD Dash Cams by Cobra
While they are almost standard issue in Europe and especially Russia, dash cams are becoming more popular here in the United States as well. Like the JumPack, it's the kind of gift that can be used for peace of mind as well as enjoyment.
Most of you guys have probably had a car accident at some point in your life and inevitably it's your word vs theirs on what happened. Now you'll have a video record of the accident. Plus, you never know what you might encounter on the road so these are great for recording those moments as well so you can share it on Facebook after you stop driving.
One of their coolest products, and one I'm hoping they can send me in the future to test out is the CDR 895 D. It not only has a 1080p front-facing camera but also includes a 720p rear camera so you have more coverage in the case of rear accidents, or you can mount it to keep an eye on your kids in the back seat so you don't have to turn around all the time to keep an eye on them.
Cobra and Escort have a ton of great gifts for dads as well as anyone that you know who's heading off to college this summer and needs a little something to stay safe and secure.