Spoiling a loved one with an exquisite piece of jewelry can be pricey but priceless. Picking the right kind of jewelry gift for a special person can be a bit of headscratcher. Especially if you're looking for something unique and personal. The best way of going about choosing that perfect piece of jewelry is to consult someone who knows what they're talking about.
James Allen is an expert in the field of jewelry. Being active since 1998, James and his wife, Michelle, devoted their time on creating and finding the best jewelry the world has to offer. When it comes to James Allen reviews, you can be certain that diamonds will be your best friend.
He specializes in finding the best diamonds and gems. Turning these precious stones into stunning pieces of artwork to adorn your body. Here is a list of the best jewelry gifts according to the expert, James Allen Schultz.
Engagement or Vow Renewal Ring
When it's time to take your relationship to the next level then an engagement ring is the perfect special gift. Even if it has been a few years since that original proposal, maybe it's time to express your love with a vow renewal ring. Customize a ring that perfectly suits your significant other. Choose between metal types and colors like white, yellow, and rose gold or even a platinum band.
Put some real thought into the creation of this ring by choosing a specific setting. The setting of an engagement ring refers to the body and head that the stone will rest in. You'll be surprised how many options of settings there are – different shapes and styles.
Some common setting styles are the solitaire, side-stone, tension, and channel sets. One thing is for sure, buying an engagement ring for your loved one is a gift that will change your life forever.
Diamond Studs
A classic diamond studded earring goes really well with any outfit. Diamond studs are also extremely versatile and you can gift it to men or women of any age. The only real decision you have to make when purchasing diamond studs, is what type of diamond should be in the earring.
Some individuals like quaint and delicate diamond studs, whereas others feel the bigger the better. Knowing your loved one will help you in choosing the perfect diamond size and cut.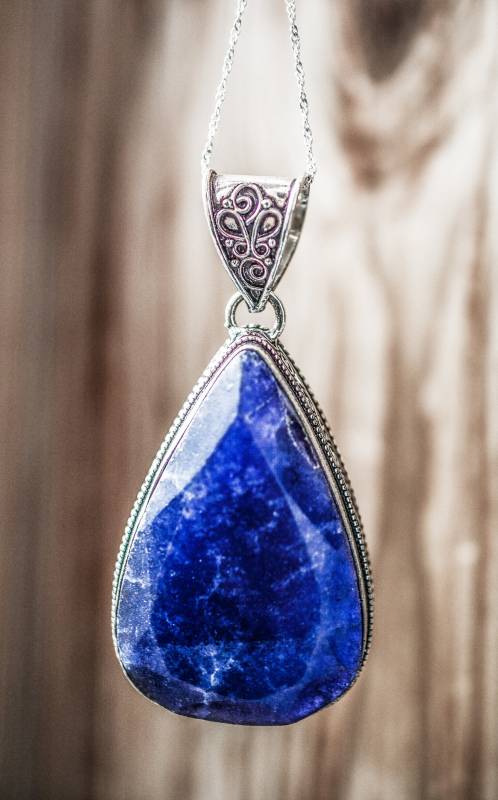 A Pendant
The great thing about purchasing a pendant is that it's timeless and interchangeable. A pendant can be worn around the neck on a variety of different length chains. It can be paired with other pendants in a bulky necklace or feature on its own.

Birthstones
Great gift ideas for birthdays are jewelry pieces that host birthstones. Especially for milestone birthdays, birthstones are a special way to commemorate your loved one's life. You can choose which jewelry piece you'd like the birthstone to be in. Whether it's a pair of earrings, a necklace, a bracelet, or a ring – a birthstone adds extra uniqueness and meaning to a piece.
BIRTHSTONE GUIDE:
January – Garnet
February – Amethyst
March – Aquamarine
April – Diamond
May – Emerald
June – Pearl
July – Ruby
August – Peridot
September – Blue Sapphire
October – Opal
November – Citrine
December – Blue Topaz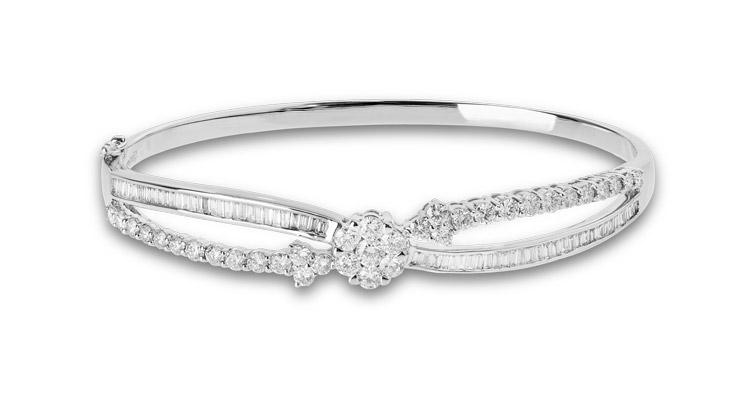 Diamond Studded Bracelet
With its shimmering brilliance, nothing can compare to a fully studded diamond bracelet. Also known as a tennis bracelet, the exquisite piece is the perfect accompaniment to a fancy night out or a formal event.
Personalize this gift by adding a custom metal and diamond settings.
Follow this guide to buying the perfect diamond studded bracelet.
A Pearl Jewelry Piece
Pearls are highly understated when it comes to jewelry items. They have a classic aesthetic to them and when combined with the right kind of metal, pearls can look exquisitely timeless.
Forget about the old-fashioned pearl strand necklace (unless you are interested in that), jewelry designers have created a wide variety of designs that incorporates pearls into gorgeous accessories.
Whether you want to opt for the more affordable freshwater pearl or a South sea cultured pearl, all naturally made pearls are gorgeous in appearance. Combining white, black, or pink pearls with diamonds or other gemstones create a beautiful jewelry masterpiece.
In choosing the perfect gift for a loved one, be aware of what type of jewelry they normally wear and make your decision from there. Also consider their personal taste and skin undertone when choosing a jewelry piece.
No matter what you decide on, a jewelry piece wrapped in a special box is an excellent gift idea.