Opening Day is happening all across the country this week and I personally couldn't be more excited that baseball season is back again. There is something special about this time of year and frankly, no other sport can match the feeling of going to a ballpark to watch your favorite teams compete against each other. Baseball is something visceral at the center of the American soul - it is the sights, the sounds, the food, the smells, and the experience of sitting there with your best friends and family members throughout the summer. On top of this experience, it's something that is affordable for virtually every American. While going to a rock concert, a hockey game, or a football game may set you back $50-$100 for tickets alone, baseball tickets at most parks can be had for $25 or less per person.
This is why sports memorabilia and in particular baseball memorabilia makes such great gifts for father's day, graduation, promotion, or just because. It's about memories and celebrating life in a way that nothing else out there can possibly even come close.
Let's face it - buying gifts for guys is tough - most guys love gadgets, tech toys, and beer ... but which ones? The one thing that I think most guys can agree on is that they have a favorite baseball team and that pretty much anything from that team will make a great gift.
Some of us will be lucky enough to actually catch a ball thrown from the field or go to spring training and catch a new player walking to the locker room for an autograph after the game. For most of us though, that dream of owning a piece of our favorite players and teams can still bring back happy memories to commemorate something special. That's where a company like Steiner Sports can come in and be a great help when you are looking for an awesome gift!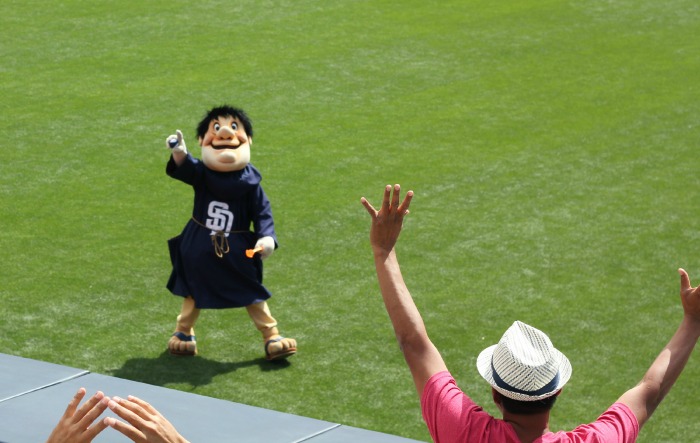 I've picked out some of my favorite baseball items from the Steiner Sports site that would be a perfect gift for your favorite man - whether that be a father, son, uncle, co-worker, or just a friend. To make it fair, I've tried to pick out items from a variety of different teams, but rest assured - even if you are a Padres, Marlins, or Phillies fan there's a version of what I've shown below for your favorite team too!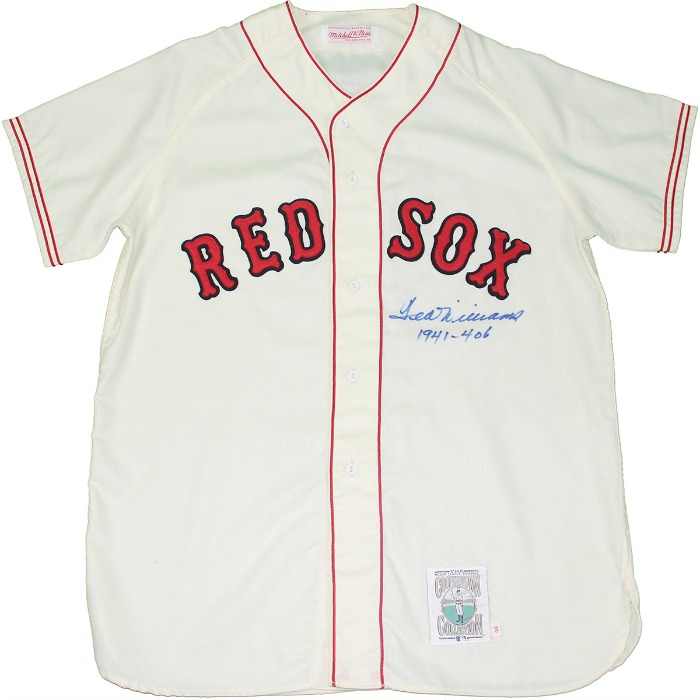 While we can all dream of owning something like this autographed Ted Williams jersey, that's not realistic for most of us to give to someone (or get). For the rest of us though, you'll find a huge assortment of completely legitimate sports items across virtually any budget from < $100 to this $4,499.99 beauty! Just remember - while extravagant and over the top items are cool, it is as much about inspiring a memory and giving a gift that they will talk about with their friends than it is something ridiculously expensive.
For instance, there are items found on Steiner's site that are only $29.00 like this pen with authentic Tiger stadium dirt that don't cost much but will be something that can still be cherished.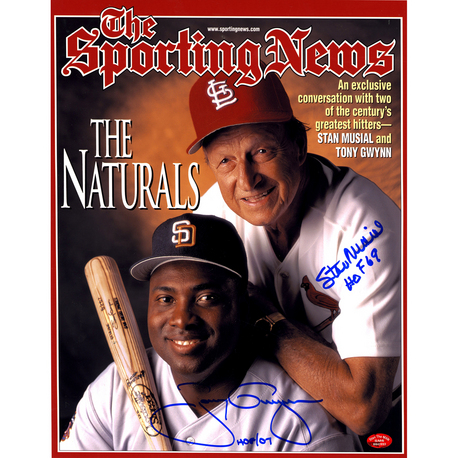 Signed photos and magazine covers like this one with Tony Gwynn and Stan Musial are always great because not only do they have the faces and autographs of your favorite players but it also catches a moment in time.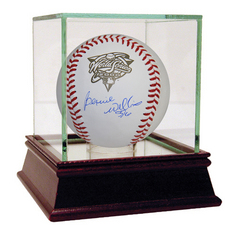 Similarly, a signed World Series ball like this one from Steiner Sports Exclusive Player Bernie Williams make a perfect item to place on a desk or shelf in the office.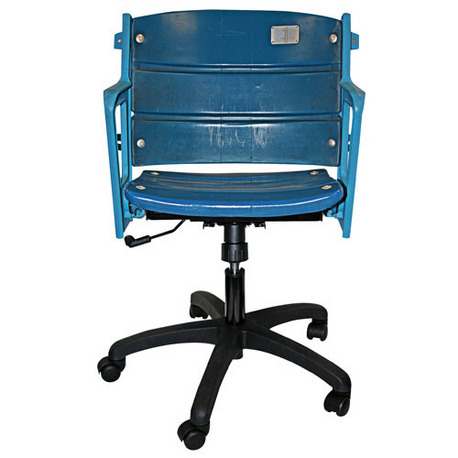 On the other hand, sometimes the specific players aren't the focus of your memories and instead it is the stadium itself that brings back memories. I know that's true for me with Wrigley and Fenway, though I am sure for Yankees fans the same holds true for their old stadium too. Don't worry - you can still have an authentic stadium seat from Yankee Stadium, but now it's mounted on wheels so you can roll around the office!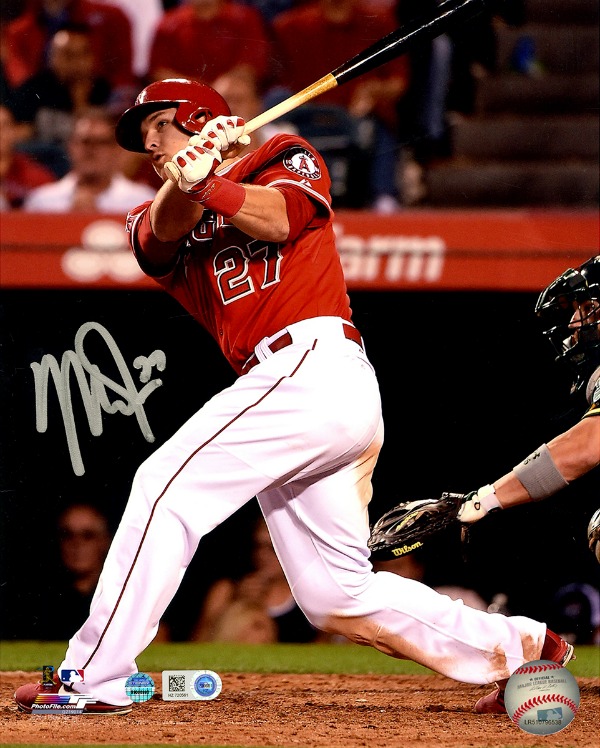 Of course, other times - just like with baseball cards, you are a huge fan of a specific player and a signed photo like this one of Mike Trout is the idea gift.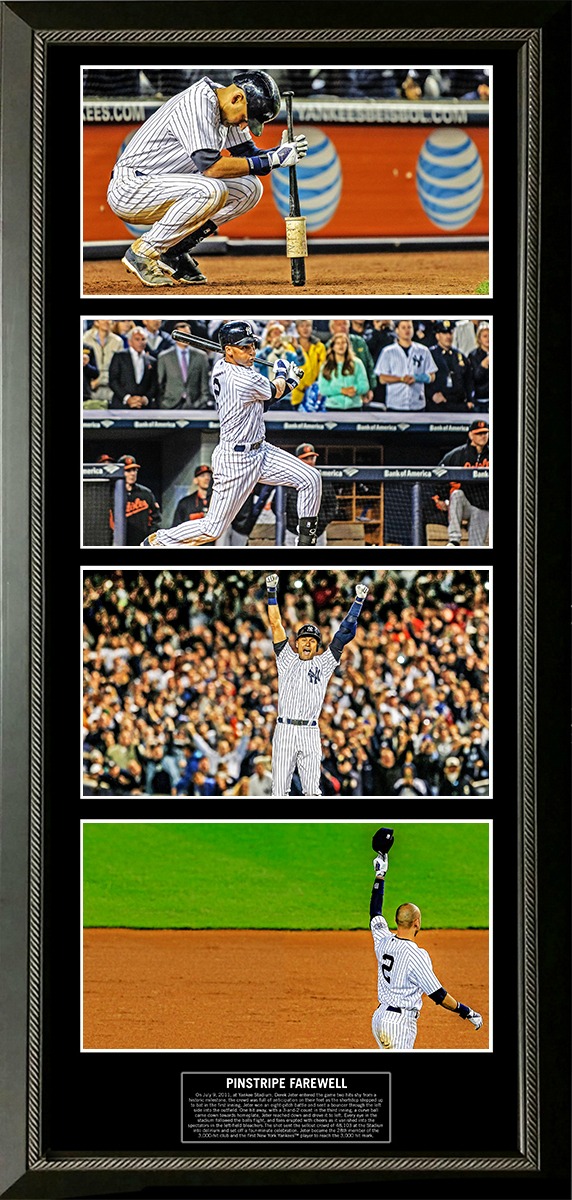 Or this photo storyboard of Derek Jeter's retirement from the Yankees - an event that ended an era in a totally classy way that almost everyone (even Red Sox fans :) ) can appreciate the historic importance of.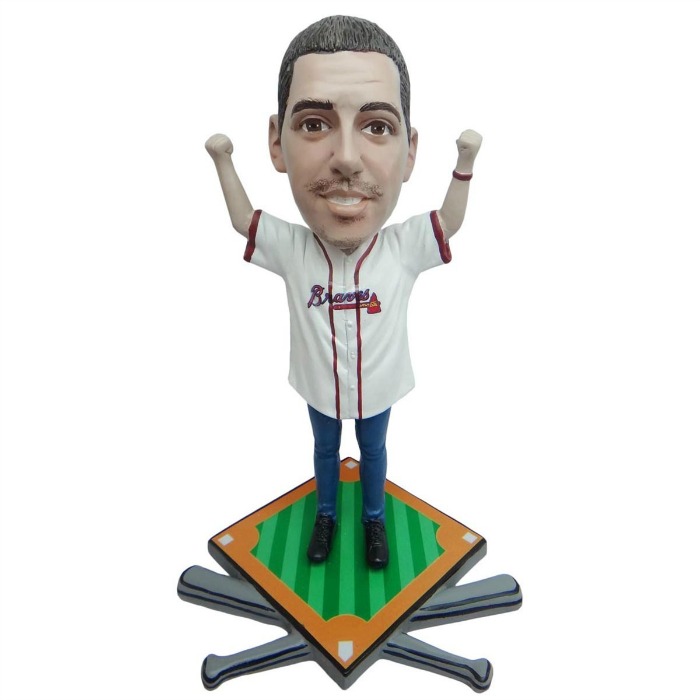 Other times it's about you (er the gift recipient!) and their passion for the game when you give them something totally unique such as a custom bobblehead featuring their likeness and wearing the jersey of their favorite team.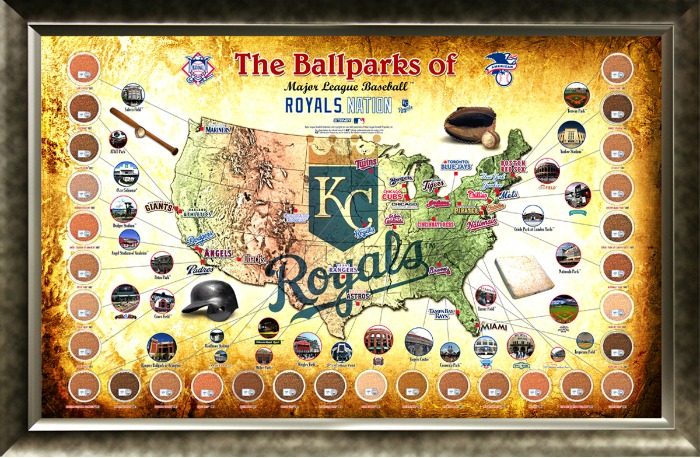 And finally something that only other guys will understand - a map of all the ballparks with a sample of dirt from each one! Frankly, I never realized there was so much diversity in ballpark dirt but every single one of my friends that I showed this to said, "I want that!" Not a Royals fan? Don't worry - they have a bunch of other versions too. :)
There are a lot of places to buy sports gifts online, but it's important to make sure to select a trusted source when you do so. You want to make sure that what you think you are buying is authentic and that the retailer can be trusted.
That's one of the reasons I like Steiner Sports when I buy gifts for my friends online. They've been in business for more than 25 years, worked with thousands of athletes from virtually every sport and not only do they sell items online but also organize events out in the "real world too" both fan events as well as working with other businesses to leverage the popularity of various sports celebrities and athletes to draw attention to their businesses.