Every year when Father's Day comes along it seems that the same old gifts are picked. The cliche ties and shavers may be traditional and may be useful, but how many razors, ties and "#1 Dad" shirts do you really need?
To those of you looking for some great father's day gifts, here are some ideas from our staff.
Video and Photo Gifts
I don't think you can go wrong with picking a great camera or accessory for dad. This year, we picked two video cameras and two accessories. All four of these are now perminant additions to the Man Tripping video arsenal so look for more clips soon!
Clingo
Clingo has two accessories that aren't marketed specifically as video items, but that's how we are using them. The core of Clingo is an adhesive pad that isn't a glue, doesn't leave a residue, and doesn't permanently adhere to the items you attach to it (though it does hold them well!).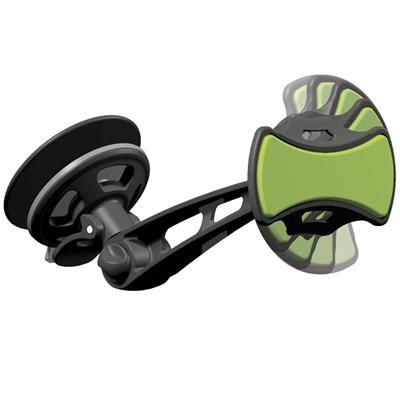 The Universal Mount is designed for use in the car, to hold a mobile phone, GPS, or a video camera in our case. The mount is incredibly stable and works well with everything we have tried - iPhone, Treo 800w, Kodak PlaySport etc.
The second product we tried was the Universal Podium mount. Like the car mount, this features the same sticky pad, but the mount is weighted so it can hold your phone at an angle on your desk. For us, this means it saves eye strain (better viewing angle), space, and just looks cool.
Price: $29.99 each
XShot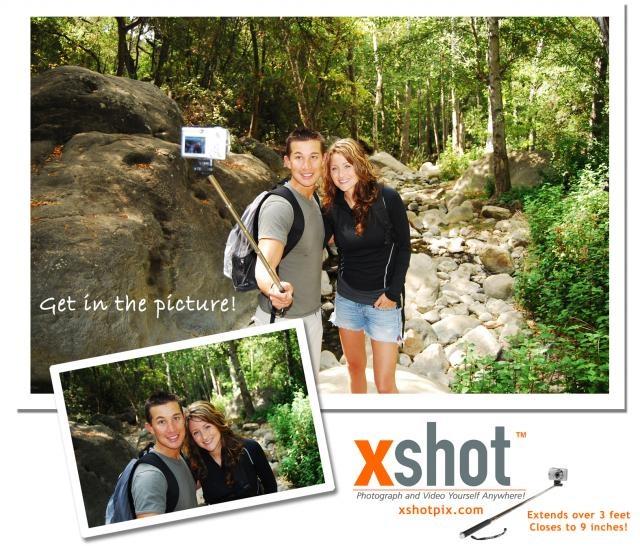 This was the real standout of all the gift ideas we were presented with this year. XShot is super simple and fills an obvious need. How many times have you been out there with the family, a group of guys, or maybe just hiking by yourself and needed to ask a stranger to take your photo - or settled for "arms length" shots? I know that my computer is FILLED with awkward shots like that.
Simply put, XShot is a extend able aluminum rod with a camera mount at the end that you can stick out in front of you and take photos or videos of you - and your surroundings. They also have an iPhone mount and mini tripod too.
Price: $29.95 (each), iPhone mount and XShot bundle: $49.95
Kodak PlaySport Waterproof Camera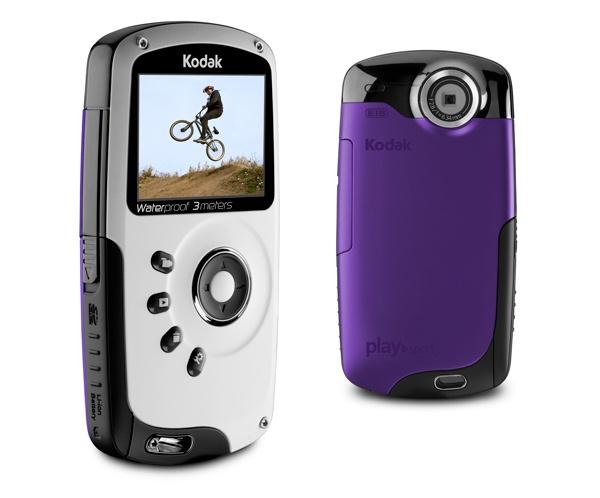 As you know, the Kodak Zi8 is our pocket video camera of choice, the PlaySport is similar to its cousin, but is waterproof! The PlaySport is perfect for taking with you while rafting, kayaking, a day at the beach, or taking photos of kids at the pool. I wish I had this when we went down to swim with the manatees last fall!
Price: $149
Toshiba Camileo H30 Camcorder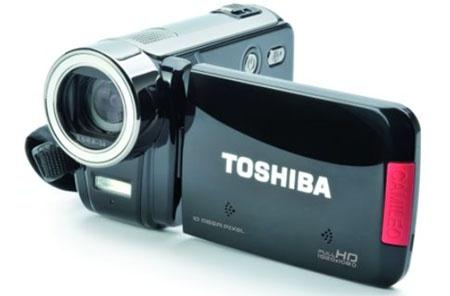 As much as we love our Zi8, sometimes it is nice to have more features. The Camileo H30 features a variety of nice additions that really you can't pack into a pocket camera. The first is that it has a rotatable view finder that makes it PERFECT for use with the XShot. Second, the camera has a nice 3x optical zoom. Third, it has a flash for taking still shots. We'll be doing a more detailed review shortly, but in the mean time, if you are looking for an inexpensive camcorder style video camera that is "almost" pocket-sized then this is a great option.
Price: $249
Tech Gadgets for the Traveling Dad
Really, almost any tech gadgets are great for dad, the following are perfect for dads who travel.
Wi-Fire
How many times have you checked into a hotel, only to find that the "free wifi" only gives you one bar? Unfortunately this happens ALL THE TIME. That's why you need to get the Wi-Fire, this is the Tim Taylor of USB WIFI adapters. It claims to be able to get a signal from up to 1,000 feet away!
I tried it in my neighborhood and went from 4 access points that were visible to 15! We'll be doing a more detailed review of this on one of our next trips, but suffice to say, this is an inexpensive way to almost guarantee that you get online no matter where you are.
Price: $49.00
Jawbone Icon Bluetooth Earpiece

I confess, I am almost always on my phone - in the car, in line at the store, at my desk etc. To date, I have resisted becoming "that guy" - you know, the one that walks around talking to himself. Bluetooth headsets never seemed to fit right, never seemed to be clear enough, and frankly most look really dorky.
The Jawbone Icon addresses all of those points and has converted me into "that guy". The unit I have is the "Thinker" but you can easily change the voice - want to be the Rogue today, but have a sexy Bombshell whisper in your ear tomorrow? It can be done easily by going to their website and changing out the voices.
Fashion is great, but how about clarity and comfort? During my first call, my friend asks, "Did you get a new phone? You sound so much more clear." That about sums it up ... the Icon is actually better than the mic in my Treo 800w (and probably many other phones too.)
As for comfort, the Icon comes with a bunch of different fit options, from an over-the-ear loop, to a variety of different earbuds of different sizes. It took a bit of time to get the right fit, but now that I have it I love it and I am sure you will as well.
Price: $99.99
CiragoTV Mini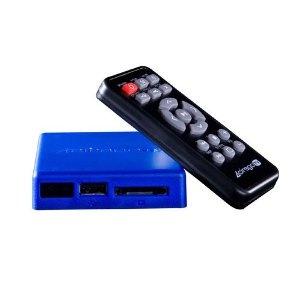 Want to bring movies or your MP3 collection with you, but don't want the hassle of connecting your laptop to the TV? Maybe you just want to be able to share photos you just took and the place you are staying doesn't have a fancy tv with a built-in memory stick reader.
Whatever the reason, the CiragoTV Mini is there to serve! It supports SD, MMC, and MemoryStick as well as USB 2.0 media.
Price: $49.99
FTC Disclosure: Most of these items were provided by the manufacturer, but we have tested them individually and the opinions are based on personal experience.