The band that spawned such iconic songs as "Girls, Girls, Girls" and "Kick Start My Heart", and the arena anthem "Home Sweet Home" and a dozen or more 80's and 90's smashes made a very rare appearance at a small venue last weekend in Dallas.
The "Crue" played a sold out/climb the walls to get in venue last Saturday November 1st at Richard Rawlings' (he of Discovery Channel's Fast-n-Loud reality show), Gas Monkey Live concert club. It was billed as "Dodge Rocks Gas Monkey" sponsored by the car manufacturer-who is sponsoring the Crue's North American farewell tour through the end of the month. The worldwide tour ends in 2015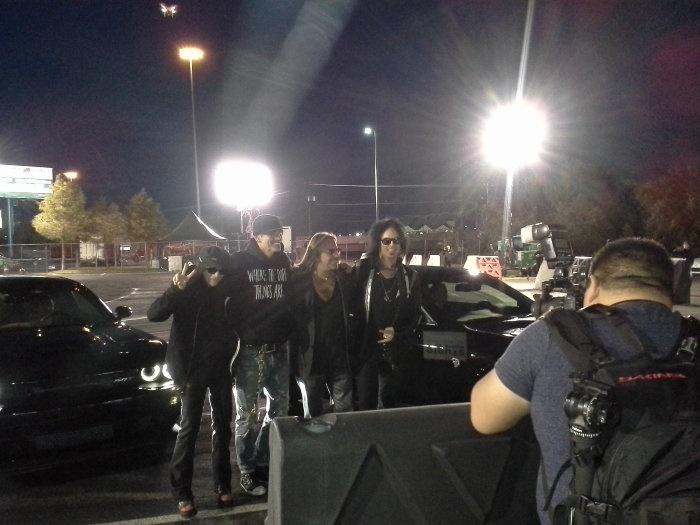 The audience capped at around 2,000 was mesmerized as one by one the band banged out their hits (and a few covers) during a 90 minute 14-song show. The set list opened with "Wild Side" and closed with an encore featuring the crowd singing along to "Home Sweet Home" that had even the hardest looking biker types adding their voices. The Crue'-only concert was devoid of the band's typical showmanship and did not include Tommy Lee's signature "drum coaster" or flame jets.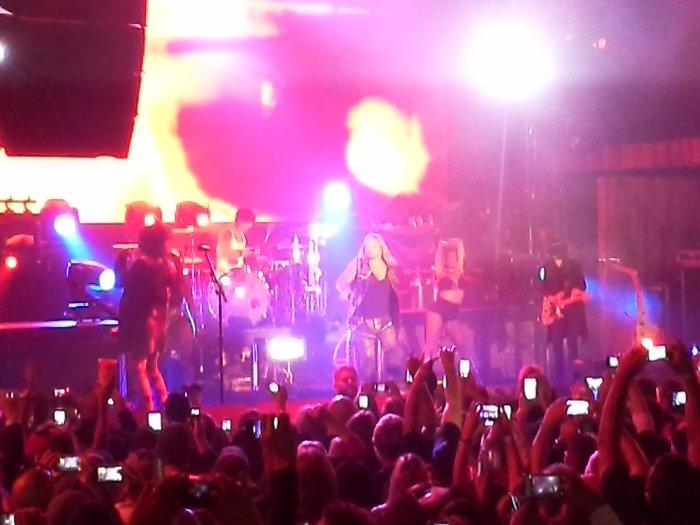 There were CO2 jets firing off on a couple songs and a blazing light and video show surrounded the band, but they played with a renewed passion and no doubt buoyed by the cozy, up-close-and-personal proximity of fans. And the audience knew it. This was no corporate meet and greet with a few songs thrown it-it was pure balls to the wall vintage Crue. Everyone in attendance realized this was something special.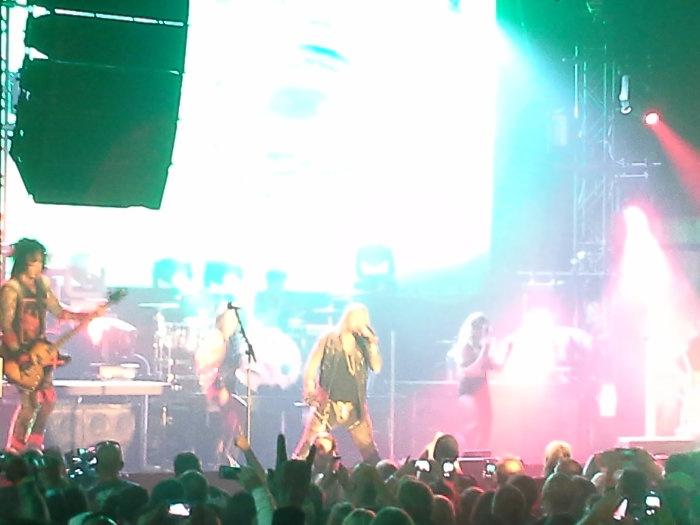 The Crue's show layered over the larger Dodge 100 anniversary event which involves Dodge's sponsorship of the band's North American farewell tour. Richard Rawlings, Dodge's marketing partner and spokesperson opened up the grounds of his Gas Monkey Live concert venue to Dodge car owners who pre-registered to show off their rides and attend Dodge Rocks Gas Monkey. The "horsepowerpalooza" featuring Viper drift car rides, Challenger Hellcat acceleration 0-60 blasts, driving simulators, air-brushed tattoos, music and food trucks was the destination for an estimated 1,000 Dodge vehicles of various vintages and thousands more spectators from 38 states and the Canadian province of Manitoba.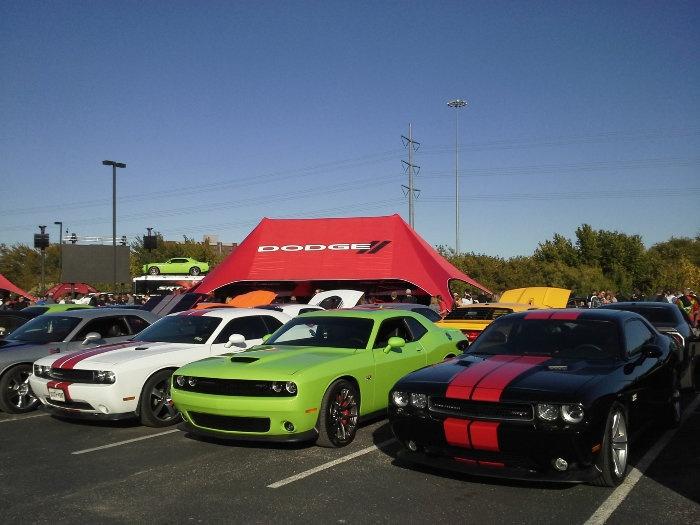 Last year Dodge and the band got together when the company licensed the group's 1989 mega-hit "Kickstart My Heart" for advertising. Dodge President and CEO Tim Kuniskis, himself a fan said that the band "fits the brand perfectly," this comes as Dodge is transitioning to a performance brand image. Kuniskis said that the Crue's management approached Dodge about sponsoring the farewell U.S. tour and seeing the marketing potential he signed on.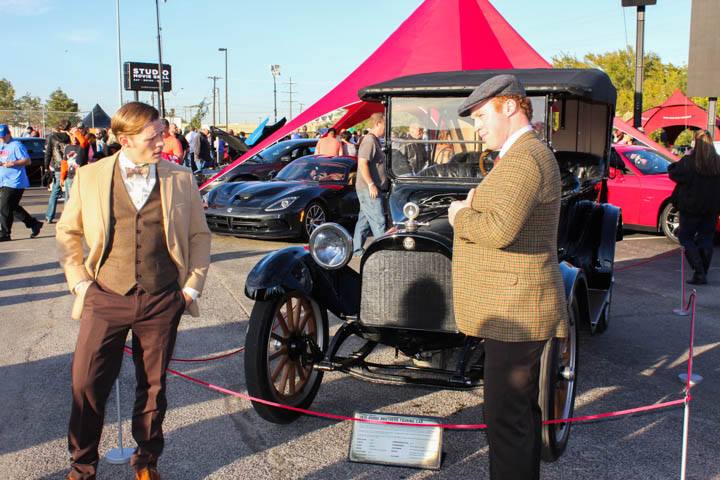 While on the grounds I checked out the Gas Monkey Garage bar and grille, which according to some of the locals is one of the new happening places to visit when in Dallas. It was bustling with activity and the interior has a fun honky-tonk design with natural wood floors/walls, automotive memorabilia with a little garage design and western flavor mixed in.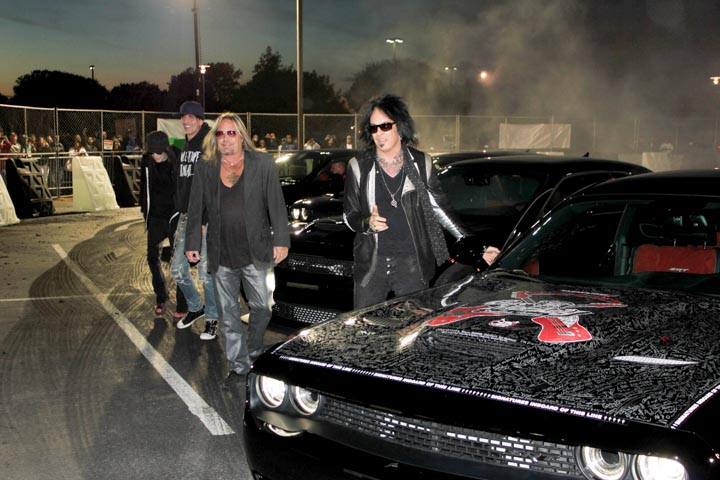 Rawlings, is transforming himself from reality-show host to concert promoter, restaurateur, corporate pitchman and now executive producer on some new reality show projects. He indicated that "This was the concert that was not supposed to happen," referring to an earlier statement Vince Neil made regarding small club dates. "I told Dennis (Collins) back in 1994 (Collins is Rawlings friend and collaborator on Discovery Channel's Fast-n-Loud), that if I ever got really successful that I would have Motley Crue play his 50th birthday party and here we are," he beamed then punctuated the comment with his signature "woooo." Rawlings adding it was Collin's birthday. He indicated it helped that Dodge was a partner in all this, but as for his show it took him eight years of aggressive promotion and persistence to get "Fast-n-Loud on the air to showcase his idea of a world-class hot rod shop.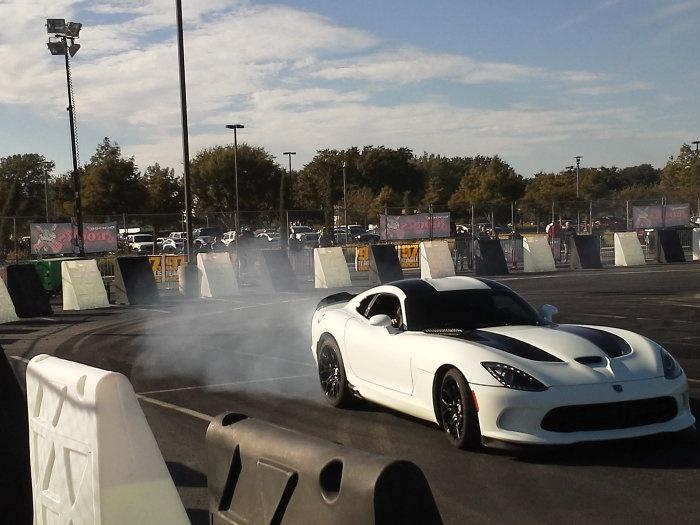 I asked what attracted him to Dodge, "they (Dodge) are forward thinking doing and taking the chances that other manufacturers won't," he said with a huge smile. And he puts his money where his mouth is as he owns two Ram dually trucks a 2500 and 3500, and his current daily driver is a Challenger Scat Pak with a black Hellcat on order. Spending time with Rawlings you learn that he is the genuine article as several of his friends and fellow reality show castmates echoed by stating "with Richard what you see (on the show) is what you get." All afternoon and evening he happily obliged every offer for an autograph and a picture until he was called away to interview or promote on stage. At one point the girls working the bar in the hospitality area at Gas Monkey Live were overwhelmed with drink orders so, without missing a beat, Rawlings got behind the bar and asked "what can I get y'all?" It appears to be a lot of things Mr. Rawlings.
- Guest Post by Jeff Taylor