15 Best Places to Surf in the World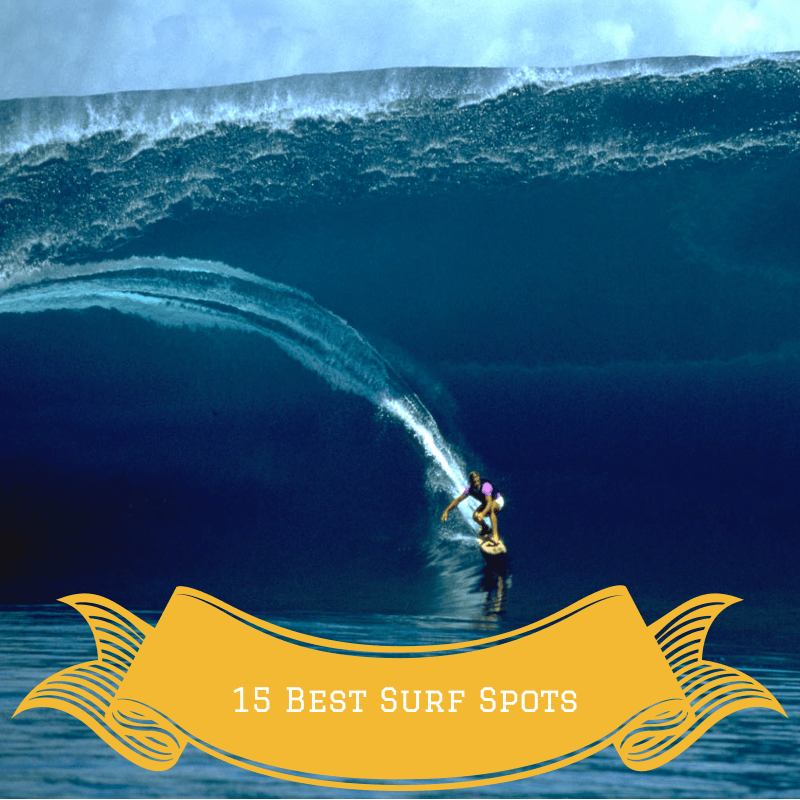 We make money from support by sponsors, advertisers, and affiliate partners. As an Amazon Associate I earn from qualifying purchases.
Thinking about planning a surf mancation this year to tap into some of the gnarliest waves that mother nature can throw at you? Check out our list of the best places in the world to surf.
Banzai Pipeline, Oahu Hawaii
Teehupoo, Tahiti
Jeffrey's Bay, South Africa
Kuta Beach, Bali Indonesia
Superbanks, Gold Coast Australia
Mavericks, Half-Moon Bay California
Nazaré, Portugal
Rincon, Puerto Rico
Hossegor, France
Cloud 9, Sieargao Island Philippines
Surfrider Beach, Malibu California
Killer Point, Morocco
Ericeira, Portugal
Okinawa, Japan
Samoa
Written by

James Hills

Page Views: 8587