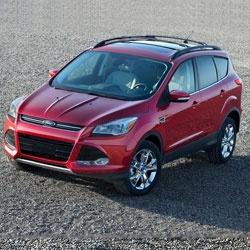 This is a GREAT year for CUV's and this month I have had the pleasure of testing some of the best out there, including the 2013 Ford Escape.
I am a huge Ford fan - from the cars you can drive to the ones you watch on the track on Sunday, I simply love Ford and how the company has come back over the past few years. Despite this however, While the Escape has always sold well, it has shown its age. That has all changed now with the 2013 version.
The old design was boxy and it just didn't feel FUN. However, it has been completely newly redesigned in the 2013 version that we reviewed.
Starting at $22,470, it is also as affordable as it is roomy and efficient.
Gas milage for the base model is 23 city; 33 highway - compare to the RAV4 LE and Equinox LS which are both more expensive and get 24/31 and 22/32 respectively.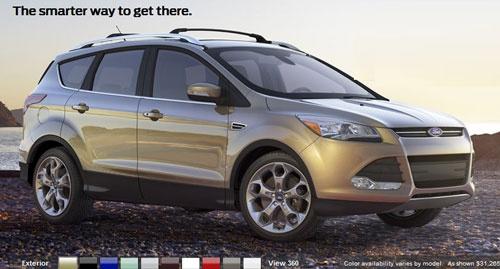 One of the things that I REALLY liked about the Escape was a feature that I discovered quite accidentally as I was fumbling for my keys and the liftgate suddenly opened up.
While most cars require you to set your bags down or balance everything in one arm as you reach for the handle, the engineers at Ford decided to put a sensor below the bumper so all you needed to do was wave your foot and the hatch opened. While speaking with an engineer for another manufacturer, I asked him why they didn't include something like that. The answer was they didn't believe it was needed or reliable enough.
I my quick experience while reviewing the Escape I found it both reliable and VERY helpful, but your opinions may differ. At very least, it is indicative of Ford's desire to integrate usable technology into their cars to make them better.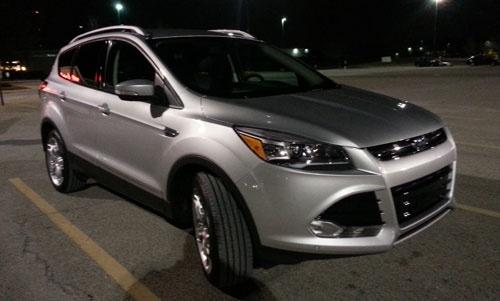 Above is the model that I tested. The ride was smooth, the seats were warm and the noise level was extremely quite.
Probably my only major complaint was the implementation of Ford Sync that is found in the Escape. I found it confusing and distracting compared to other navigation systems. This is a significantly different opinion than I had in preview reviews, so I am not sure if it is a function of the physical controls integrating with the screen or if there were new functions on the touch screen or if they were simply organized differently.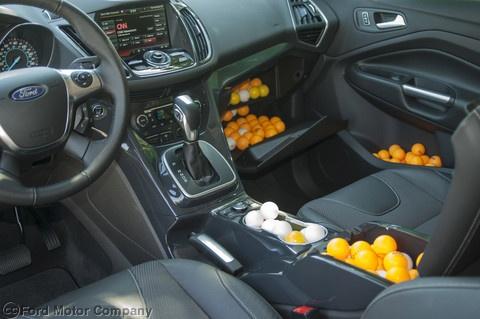 Regardless of that though, the cabin was very well laid out and had tons of storage space including a dual compartment glove box and a large center console space as well.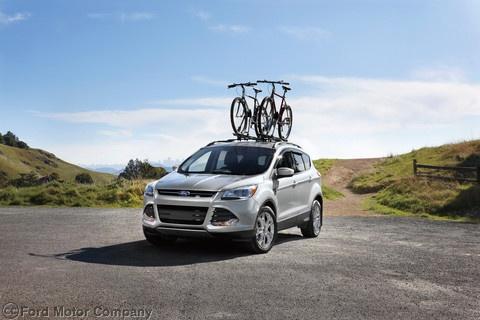 The Escape is really made for fun and while it is a small SUV, it still has a roof rack for taking the bikes on the road with you or whatever you might be planning.