Last month the folks at Hyundai invited me out to Montgomery, Alabama to tour their amazing factory as well as put the brand new 2015 Hyundai Sonata through its paces. While honestly the family sedan market is traditionally boring with cars that end up being more similar than they are different as they compete for the heart of the American consumer, Hyundai typically has some special tactics to help make ownership fun.
This has continued as they took the existing Sonata and made a more refined look continuing their "Fluidic Sculpture" theme with a 2.0 design. With 2015 Sonata trim levels ranging from the SE featuring a 2.4L 6-speed transmission for $21,150 to the Sport 2.0T with a 2.0L Turbo that fully loaded tops out at $33,525 there is something for everyone as it spans the gamut from "practical family sedan" to "junior executive".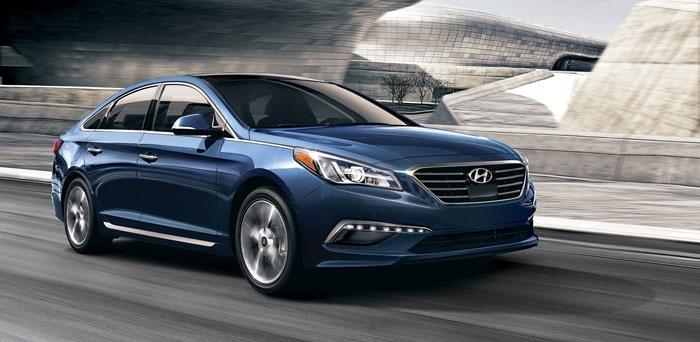 Safety is a primary focus for Hyundai with all models coming standard with seven airbags including a new driver's knee airbag to help prevent the driver from sliding down during an accident. Other safety features such as forward collision warning, blind spot detection, rear cross traffic alert, and a lane departure warning system.
Probably the coolest feature we tested was the smart cruise control that would slow the car down to even a complete stop in traffic should the car in front of you be going slower than your set speed. While we were nervous to test this out in real traffic we were able to get comfortable with it very quickly even in traffic though it will take some trust in the technology at first.
Unfortunately, the downside of this advanced feature is that there is a big ugly black piece of plastic in the otherwise stylish grill. That being said though, it is a small sacrifice for potentially reducing the otherwise high stress situation of having to keep your foot on the accelerator during stop and go traffic.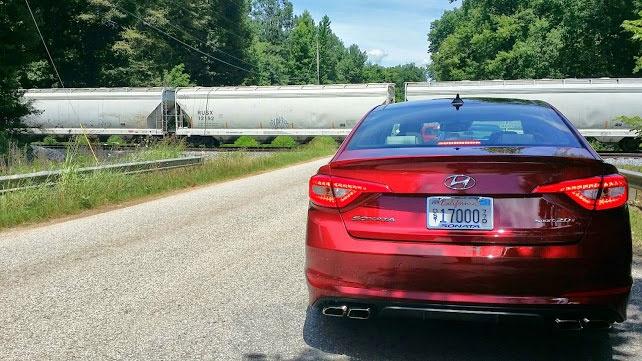 Hyundai engineers are similarly focused on bringing some of the luxury technology and comfort features found on the Genesis and other mid-size luxury sedans and bringing it to a mass-market platform. This is especially apparent in the Sport 2.0T model that while it isn't going to fool anyone into thinking you are driving a luxury or sports sedan certainly has features like paddle shifters, a kickass 400 watt sound system.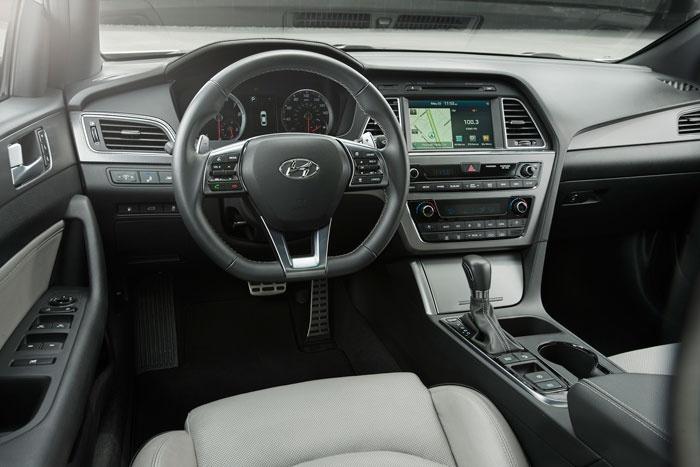 In the back, the feeling of luxury continues with 60/40 split seats that feature an armrest with dual cup holders.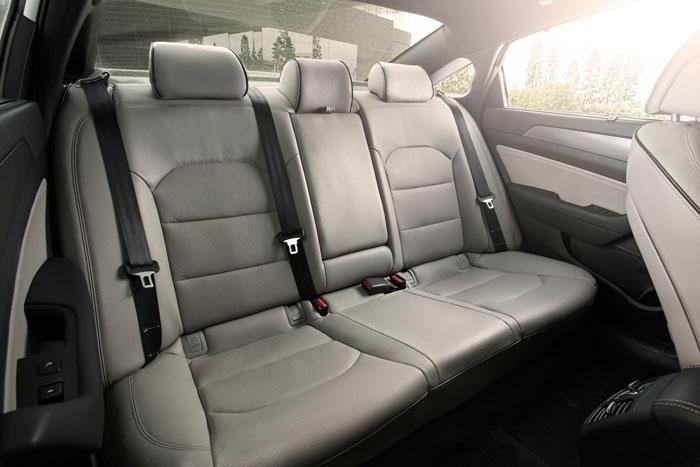 From a handling perspective, both the 2.0T and the standard version felt very stable including a very smooth ride with minimal wind buffeting or noise even at above typical highway speeds.

Despite this stability, the 2.0T felt a bit sluggish with an engine and transmission that didn't match how the car felt and is positioned. However, I can honestly say that it was fun to drive through the backwoods of Alabama while jamming out to hip hop on the 400 watt sound system.
However, for those of you in a situation where you want the Genesis and she wants something more practical, this is a great compromise so you can get something that is completely practical during the week but fun to drive on weekends.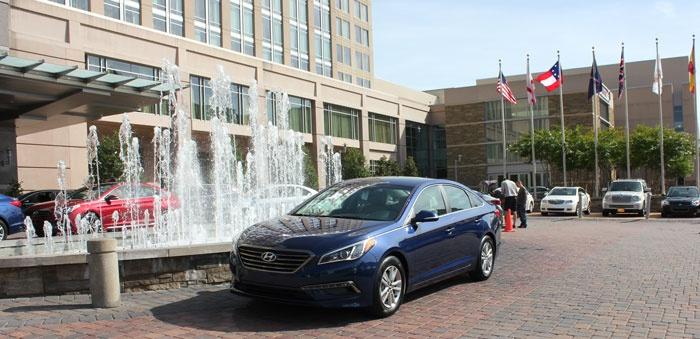 On the other hand, the surprise of the trip was the preview we got of the 2015 Sonata Eco, which is positioned to be more eco-friendly with higher gas milage etc. What impressed me about this trim-level is that it retained most of the features from the mid-range model it's engine felt MUCH peppier and fun to drive around the city.
When I drive, I like to have good pep accelerating around corners or off the line at a stop sign and that's where the Eco really delivered (though presumably at the sacrifice of overall top speed).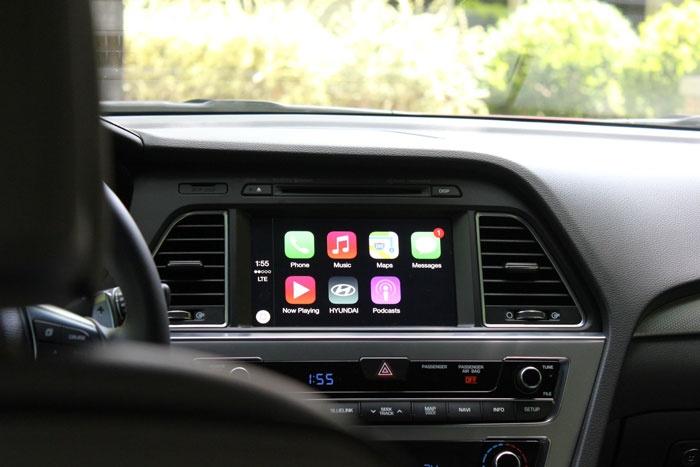 During our tour we also got a sneak peak of Apple Airplay, which will available as part of the navigation system later in the 2015 model year. This will allow the Sonata to leverage the ease of using Siri voice commands to access Maps, listen to music, and play messages as well as other features.
Hyundai's Blue Link continues to be one of the most advanced in the industry and among other features allows for remote start / unlock, remote Horn and Lights and the ability to slow or stop the vehicle in the event that it is stolen. Most interestingly though is the integration with the Hyundai mobile app which will allow people to monitor the performance of the Sonata and ensure that scheduled maintenance is taken care of for those of you would tend to forget those things.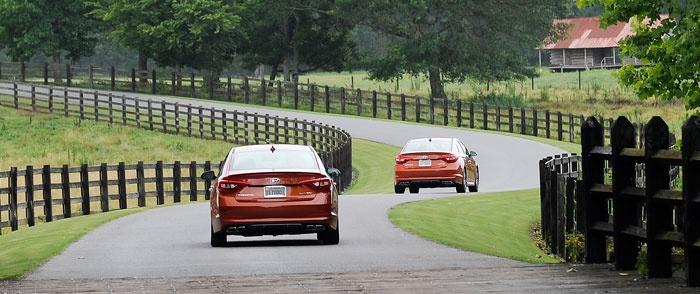 Overall, the Sonata is a great choice for those looking for a technologically advanced family sedan that is stylish enough to be fun to drive when you head out on a guys weekend and very comfortable on a road trip.