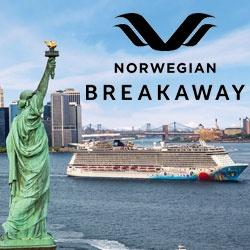 Norwegian Cruise Lines is known for their vibrant entertainment, plentiful activities/dining options, and energetic atmosphere, and the Norwegian Breakaway offers the best of each. After attending a 2-Day Pre-Inaugural cruise onboard the Breakaway last week, I can confidently say that this ship caters to the manlier side of cruising very well.
Read on for our review of some great mancation features on Norwegian Breakaway!
Let's take a look at 5 Man-tastic Features Aboard the Brand New Norwegian Breakaway and why this ship just might be a great choice as your next mancation destination: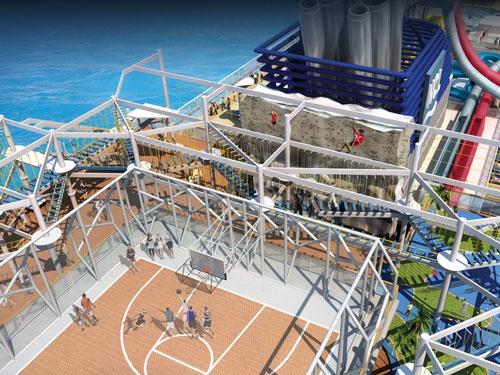 1) The Ropes Course:
Oh, you've been on a ropes course before? That's cute. The colors may be soft and inviting, but the location, difficulty, and pure adrenaline are not. Imagine tight-rope walking, hanging, climbing through a multi-level course with over 40 different elements (including a zip-track), all on the 16th deck, over 150' above water. The ropes course is the largest at sea. One member of our group said he was actually shaking at one point, and had to really push himself on the way back.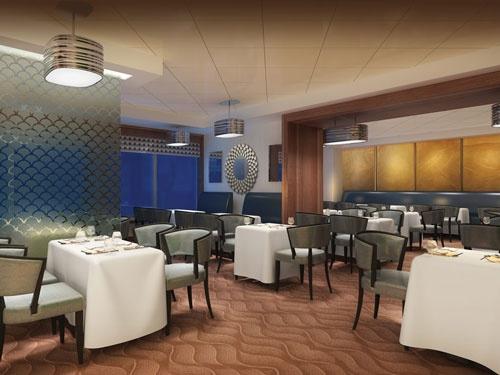 2) Geoffrey Zakarian's Ocean Blue:
As a man, if there are two culinary options I can't live without, they're well-cooked seafood and a succulent duck confit (which can both be found in this restaurant). Ocean Blue is a 5-star restaurant on a cruise line that really wanted to focus on dining that compares with the finest experiences on land, and they really succeeded. Men lovefood. Men love good service and exclusive dining establishments. That's why men will appreciate the tremendously tasty and exceptionally staffed Ocean Blue. Make a reservation before your cruise sails, or you'll be regretting it the whole time aboard the ship! You can check out a full review of the Ocean Blue here.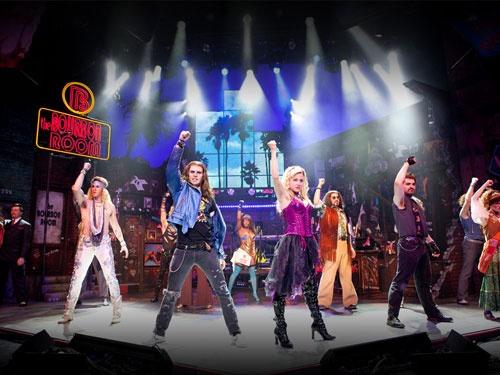 3) Rock of Ages:
This one is easy. Sex, drugs, rock & roll means it's man-tastic in every way. Definitely do NOT bring your kids to this one. This 5-time Tony Award nominated musical will take you back, way back to the 1980s Los Angeles rock scene, filled with all the "Nothin' but a good time" and 'Here We Go Again' moments you can ask for. Bawdy, fun, and man-tastic.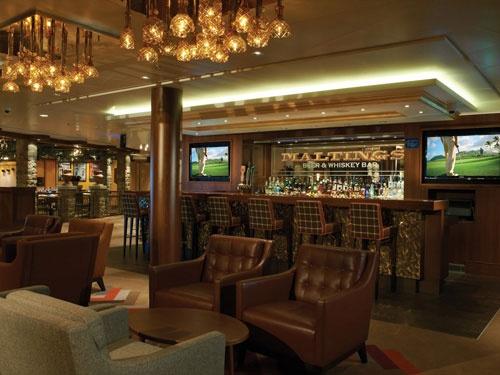 4) Humidor Cigar Lounge / Malting's Beer and Whiskey Bar:
What's manlier then a cigar lounge next to a beer and whiskey bar? What a great move by Norwegian Cruise Lines! With between thirty and forty brews, all the whiskey you could ask for, and a cheeky bartender or two, this is a great pre- or post-dinner area to meet some new friends. And what better way to spend the evening hours of your next mancation than in a Chicago-inspired lounge where their goal is 'treat clients like family' and 'relax and conduct the day's business'.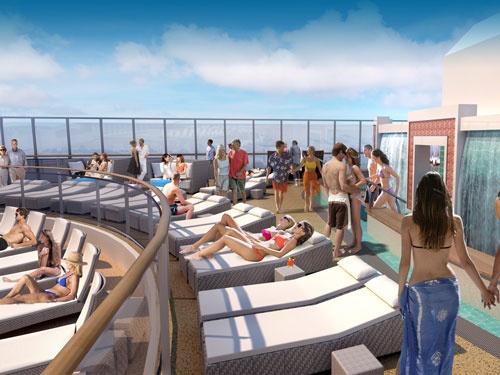 5) Spice H20:
When a cruise line tells you about a 'spectacular outdoor space designed for grownup fun', jump on the opportunity. Spice H20 is an escape from the rest of the onboard experience—a summer beach party-themed lounge by day club by night. Filled with waterfalls, a huge video screen, and of course, a bar, this area is a man-sational place to kick back during the day and party at night. On my sailing, there was an added bonus of the presence of the Sabrett Hot Dog Stand, which was quite the midday snack.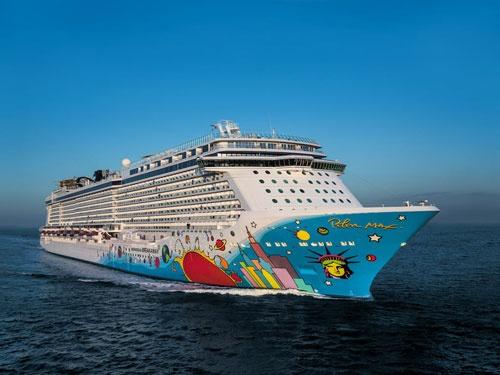 These are just a few of the man-focused activities, areas, and establishments you can enjoy while cruising with Norwegian Cruise Lines' brand new Norwegian Breakaway. She will be sailing to Bermuda and the Bahamas for her inaugural season, so make sure to book a cruise on this fine lady while she's the freshest on the seven seas. You can view some Norwegian Breakaway cruise deals on The Cruise Web's site. Which experience sounds the most man-tastic to you?
Let us know in the comments below.