NASCAR is an great American past-time that allows fans an up close and personal view of their favorite cars, drivers, teams and the owners! Recently I was invited to a weekend with Crown Royal and NASCAR at the Jeff Kyle Brickyard 400 and had a once in lifetime experience with 11 other bloggers. Our weekend started with a fun filled evening at the fabulous Georgia Reese's in downtown Indianapolis for whiskey tasting and a delicious dinner. Our tasting of the Crown Royal blends and dinner was hosted by Master of Whiskey, Stephen Wilson. This small quaint event was the meet and greet with the Crown Royal PR staff, and us bloggers. While we were chatting and enjoying the ambiance, we learned about the uniqueness of the Crown Royal blends and how they differ from Irish whiskeys and American whiskeys.
The next day we were bused to the Indianapolis Motor Speedway for a breakfast and to get our morning pace car rides. I was able to sit in the front seat seat for a ride around the world famous Indianapolis Motor Speedway! This ride was my first time on the actual track and it was great! The driver was a local racer and he took me and 2 other bloggers around once reaching speeds over 100 MPH. The video clips of our ride show how close they get to the wall and then the final stretch.
Crown Royal also send us bloggers up on a scavenger hunt around the IMS. This was done in teams, with a Crown Royal Rep assigned to each team to keep us honest! We had task from interacting with fans, Doing task with Crown Royal bags and sending care packages to our troops overseas, and of course meeting and talking with Jeff Kyle and his crew. Being a Navy Chief(Retired) and knowing the Kyle family story made it even more special. The evening ended with Crown Royal hosting a VIP party that Jeff Kyle and the rest of the finalist Hero's were honored at. Their stories were all inspiring and I'm sure it was tough for the judges to pick any of them above the others. Jeff was with his wonderful wife and when we discovered we served in sister units in Iraq, well it didn't take long for a toast to the fallen to happen. We ended the night doing shots and remembering good and not so good times.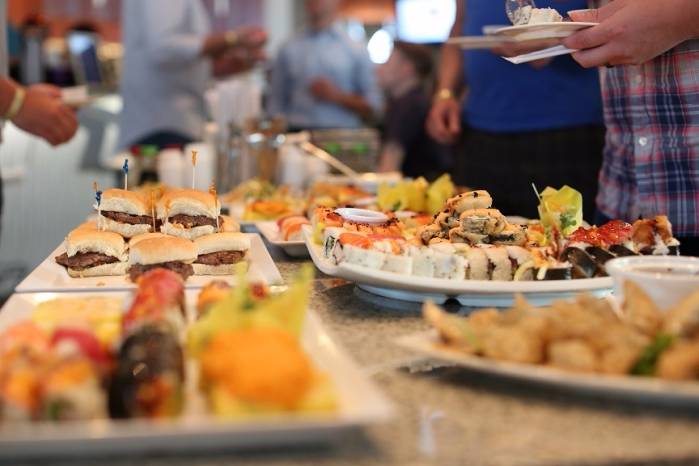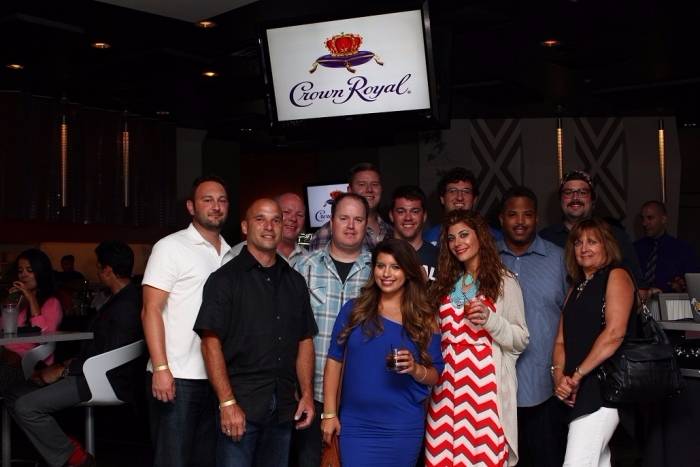 Race day came and luckily it didn't start until the afternoon. We had a tour of pit row and watched as the cars were stringently inspected by NASCAR. This process was in view of the fans who could see through the fence. The teams then had to put their cars in the starting line up as they were done. We then completed our scavenger hunt task for with on our last task being leaving the track area and finding someone playing corn hole! We were down to our last minute and running to the RV'ers across the street from the track knowing that someone there was going to be our best shot. With our last seconds we snapped the picture and then realized we could also complete another task of them having Crown Royal on their tailgate because one of my team had their Crown Royal airline bottles! We ending up winning the scavenger hunt! Crown Royal rewarded our hard efforts with some great prizes for the whole team!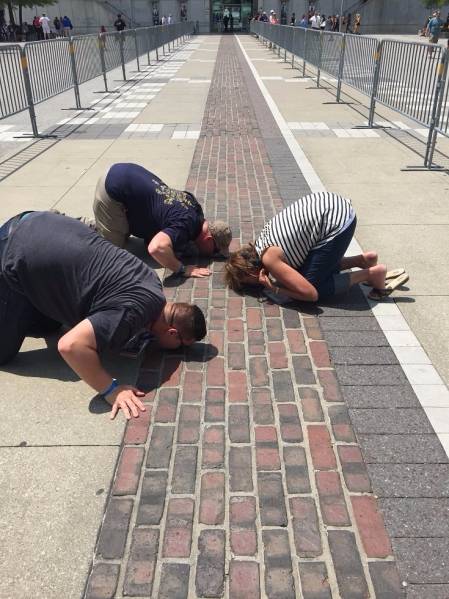 Once the scavenger hunt was done, we were free to go back to the Pagado where Crown Royal had the whole 7th floor. The air conditioning was a treat considering it was over 90 degrees and very high humidity. A brunch was catered and us bloggers relaxed with some of Crowns invited guest to include Kelly Pickler and her family. Kelly sang the national anthem and did it well! No Rosanne BS for this crowd!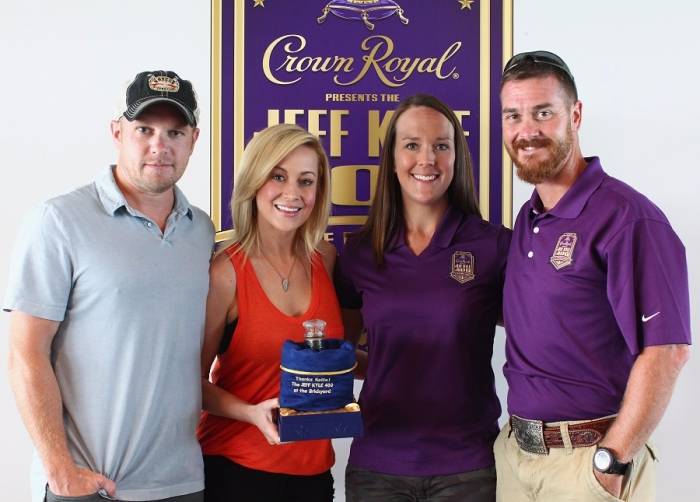 Kelly Pickler and Jeff Kyle
Once the race started we were able to visit pit row with our "Hot Pass" This was my first time at a NASCAR race and I was impressed! I have worked as a team member on US Navy ships, in combat with the grunts and air wing Marines and these guys have teamwork down to a science!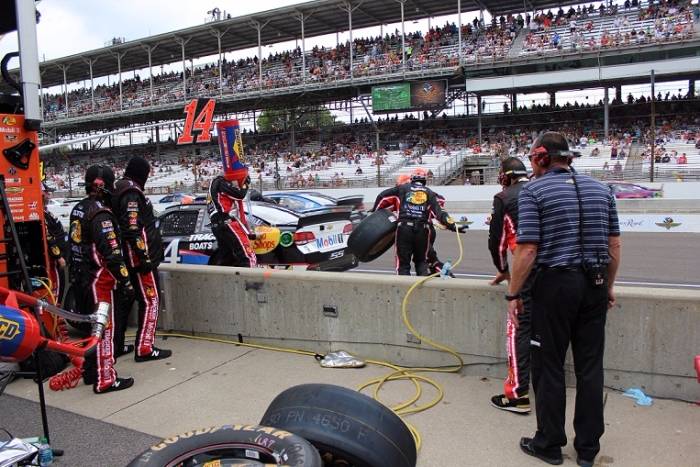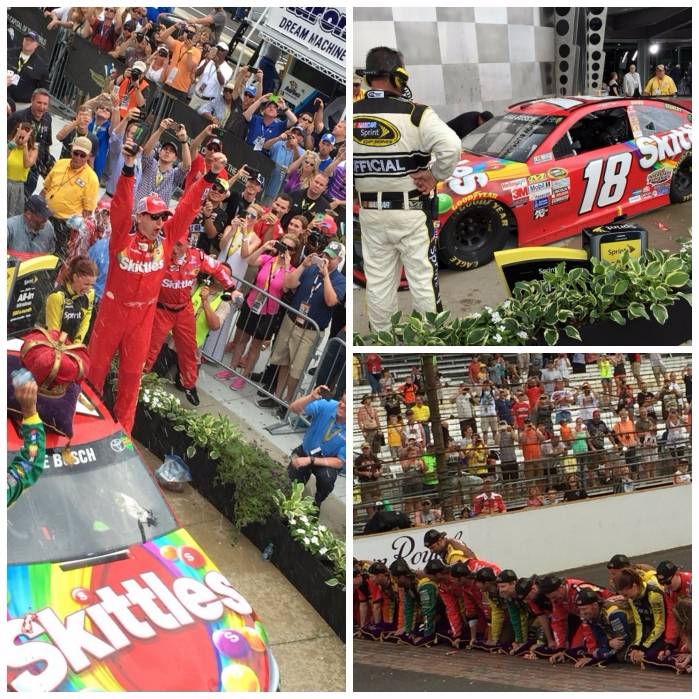 I would like to give a huge shout out to Crown Royal for setting this up and being great host! They truly support the community of Hero's by naming the race after one every year under their sponsorship.