There are many things that go into the process of planning for an awesome guys weekend and unfortunately that typically means a ton of compromises. However, one of my favorite types of lodging for a guys getaway is a vacation rental instead of a typical hotel. Generally I find that there is a direct cost savings here, but other benefits start to come together too - including being able to spend more time together as well as indirect savings since you have a kitchen, common area, and often free parking too. That's exactly what we found when we spent a few days at the Marriott Vacation Club golf resort, Marriott Shadow Ridge in Palm Desert California and it made for an awesome home base for our adventures.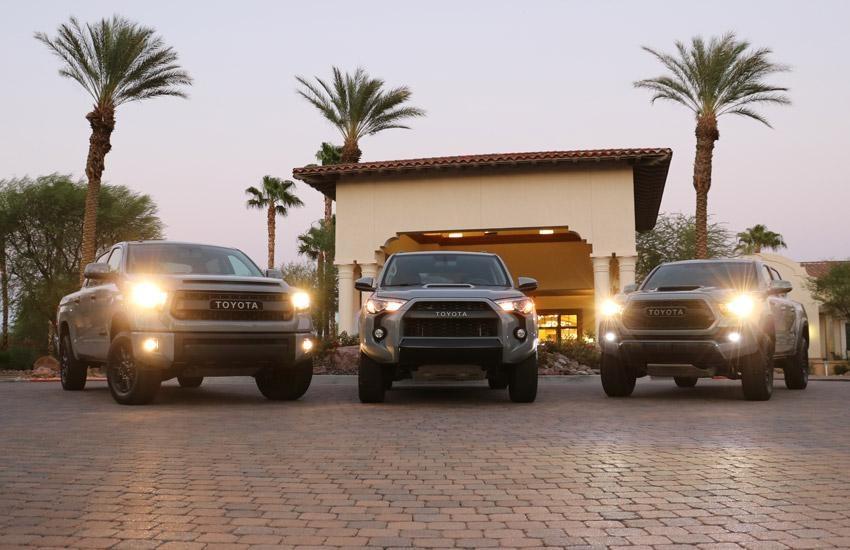 This was a bit different from your typical trip and when I initially reached out to the public relations folks for Greater Palm Springs Oasis they thought we were crazy. While the Palm Springs area is a GREAT place to visit - August is HOT. Not just I'll cool down with an ice cold beer, but the "don't leave your phone on the dashboard or it will melt" sort of heat. Truthfully though, that's exactly what we were looking for and it really wasn't that bad as long as you make sure to wear proper clothing and drink plenty of water. For this trip, I was joined by two fellow bloggers (Mike from The Gentleman Racer and Phil from Gunaxin) for this adventure to explore one of the hottest parts of the country in the middle of August. You can read more about our adventures over on the #MenWhoBlog website too. Despite the heat outside of 110+ degrees, inside was nice and cool and the resort had ample pools, covered parking, and even offered to accommodate us with with an early morning tee time to avoid the heat. Unfortunately, we weren't able to take in a quick 9 holes because on this trip it was all about exploring the desert with our Toyota TRD Pro trucks.
As I mentioned above, one of the greatest parts of staying at a property like Marriott Vacation Club's Shadow Ridge Resort is that it's a complete experience that brings with it the best parts of a vacation home rental with the best aspects of a resort hotel. The Marriott Vacation Club property is located very conveniently in the middle of Palm Desert and that places it right in the middle of the greater Palm Springs area / Coachella Valley, close to everything including the towns of Indo, Indian Wells, and La Quinta. Plus, attractions such as Joshua Tree National Park, Salton Sea, and the Anza Borrego Desert State Park are all less than an hour away.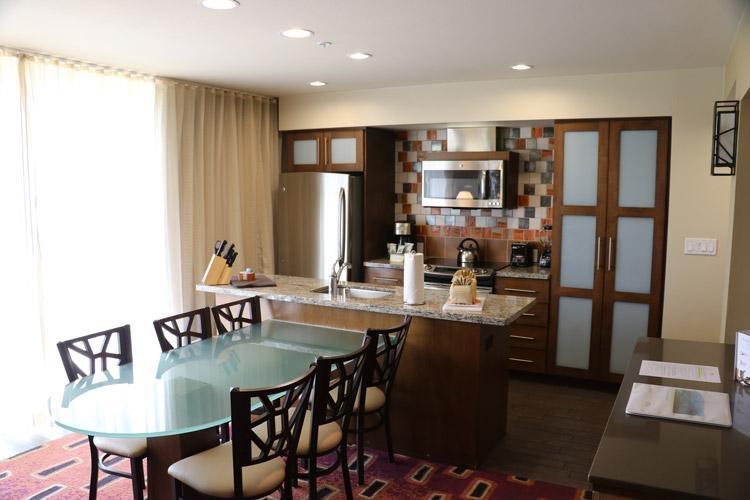 Our villa was perfect for a guys weekend and included two bedrooms - one with two queen beds, and one "master bedroom" with a connected bathroom and king-sized bed. There was also a sofa bed in the living room as well. With a full kitchen it was perfect to be able to keep beverages ice cold as well as potentially save money by cooking dinner or breakfast instead of going out.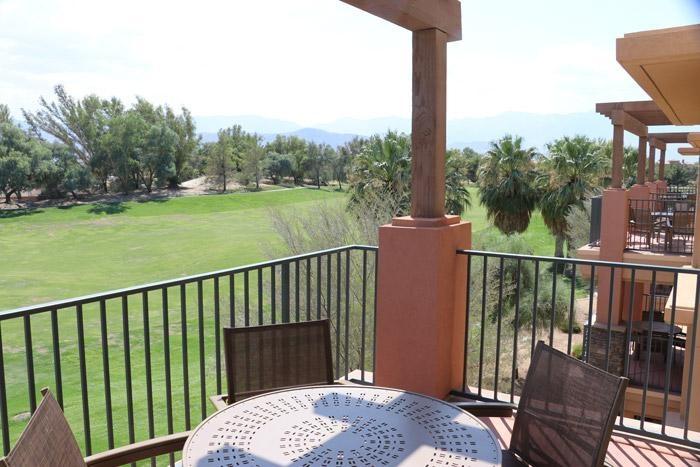 Our balcony looked out over the golf course and the San Jacinto mountains as well.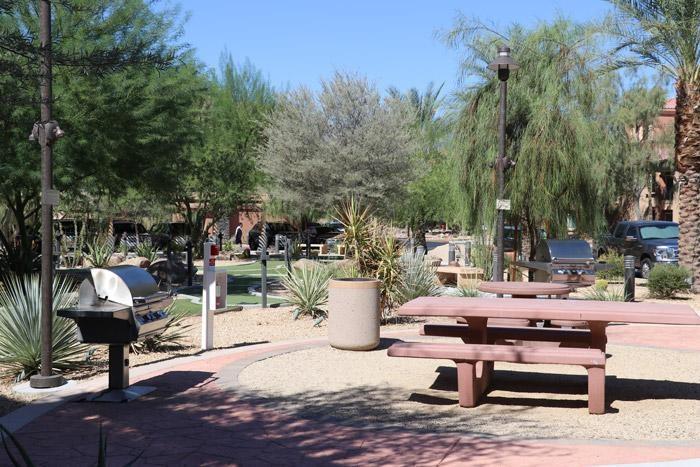 Between and wrapped around each building are the resort amenities. Near our building were picnic tables and grills as well as a miniature golf course.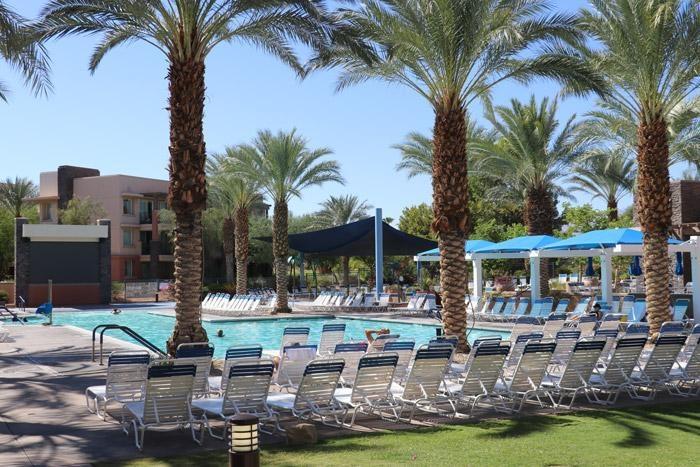 There was also a great resort pool that showed movies at night. While the selection of movies was more geared towards families, this was a great way to cool down at night and relax.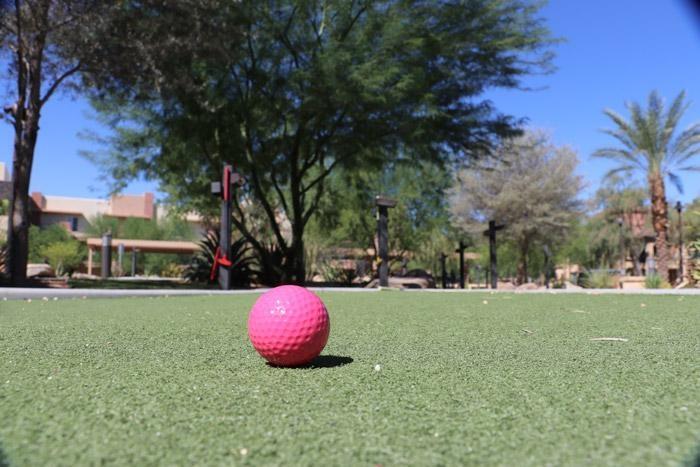 When you consider that our villa at Marriott Shadow Ridge Resort would only cost about $300 per night normally and $600 in the peak season (spring), a vacation rental like this is a great deal since otherwise you'd have to get at least 2-3 hotel rooms otherwise. Plus, with all the amenities located just feet from your door it is truely a great property for an awesome guys weekend.
More Photos of Marriott Shadow Ridge Resort in Palm Desert: