As I look back at photos from Christmas of the past I realize just how much things have changed compared to today, a world where mobile phones are nearly ubiquitous, data plans are cheap, and even great handsets like the Samsung Exhibit from Walmart Family Mobile can be purchased for under $100 without a contract.
This got me thinking about all the great moments from the past that may have been captured on film or even a digital camera but were never shared with friends the way we do it today. Even beyond that, there are things today that we take for granted like being able to do a Google+ hangout from the store with Heather to confirm which tree she wanted me to buy for the loft this year that are now available for everyone.
Unfortunately in the past, we didn't have access to fast, cheap mobile phones to share life's events, so some of the moments from past Christmases that I wish I could have shared never made it to the internet, so here's my chance to share them ...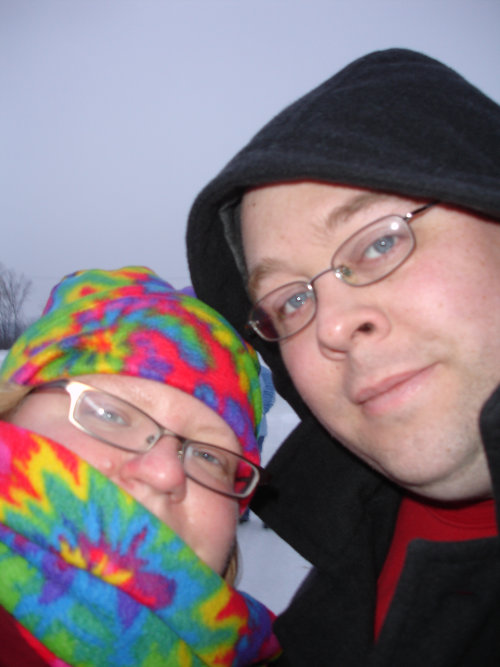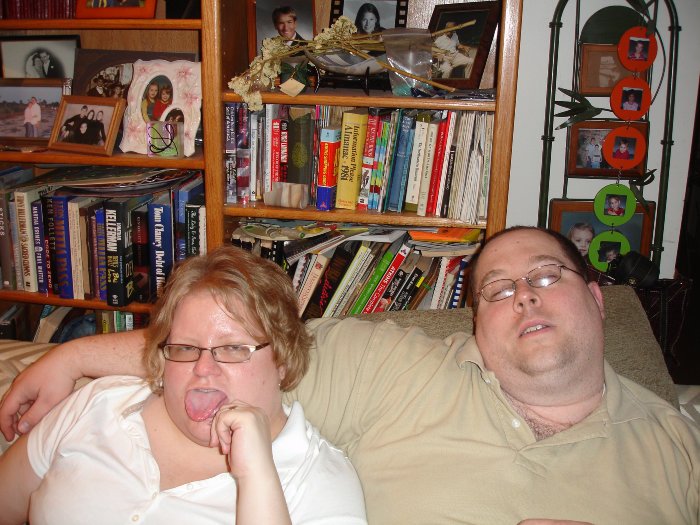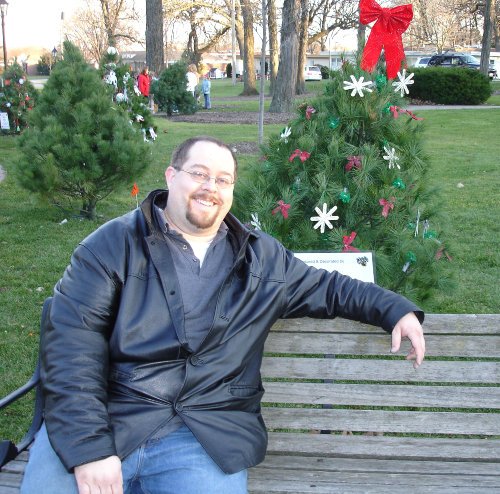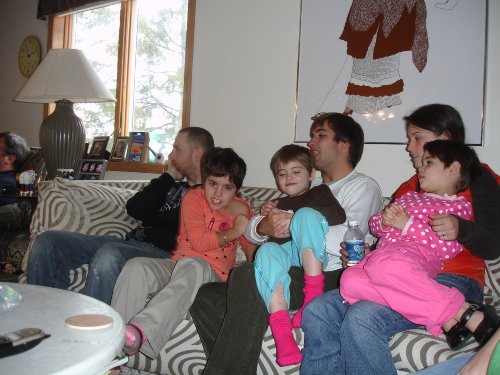 For only $79, the Samsung Exhibit is a pretty descent phone that while not on the same level as the Galaxy Note 3 that I use as my primary phone is more than capable of doing what you need it to do. It would make a great gift for anyone in your life that you'd like to stay in touch with during the holidays from hangouts while you shop to having them upload photos from a holiday party so you can pretend to be there with them.
Even in low light situations, the Samsung Exhibit performed well as you can see above.
Of course - by giving them a phone like this and an unlimited data plan you may be subjecting yourself to obnoxious comments filling up your Facebook news feed or inbound texts about the Packers or Ohio State but that's the fun of bringing family together with technology.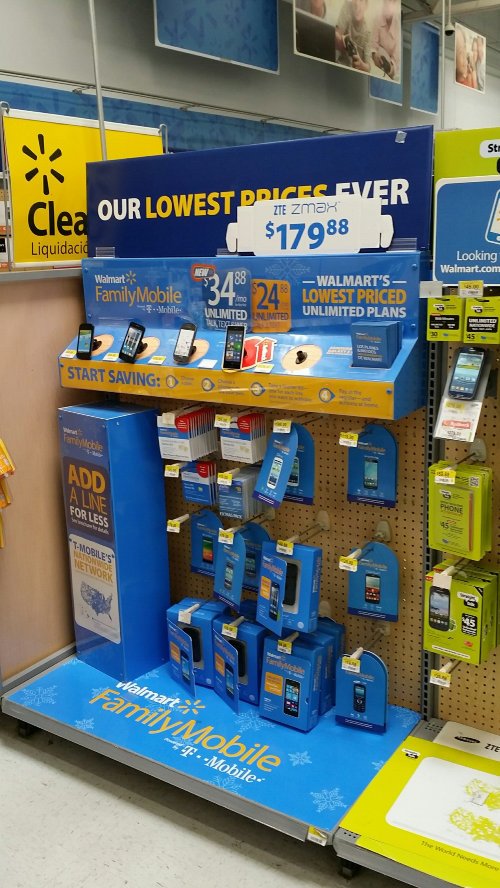 The Walmart Family Mobile display is easy to find in the Electronics section of most Walmarts. Some phones will be available in a box, others will need you to take the card hanging on the hook and take it to the cashier to retrieve the unit. Make sure to also get the starter kit so you can get the phone set up quickly and start sharing today!
Now is a great time to check out Walmart Family Mobile and there are a variety of phones that are perfect for any budget including the following with new rollback pricing:
Alcatel One Touch Evolve 2 - $49.88 (was $59.88)
ZTE ZMAX - $179.00 (was $199.88)
LG L90 - $119.00 (was $179.88)
Nokia Lumia 635 - $99.88 (was $129.88)
Samsung Galaxy Exhibit - $79.88 (was $99.88)
Nokia Lumia 530 - $49.88 (was $69.88)
Additionally, from 12/14 - 12/27, the Samsung Galaxy Avant - normally $199 will have a $40 Walmart Gift Card promotion to make the deal even better. Service starts at only $24.88 or $34.88 for Unlimited Talk, Text, and Web and comes with 5 GB of 3G Data.
This shop has been compensated by Collective Bias, Inc. and its advertiser. All opinions are mine alone. #HolidaysAreCalling #CollectiveBias