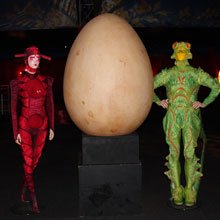 Looking for an interesting and fun way to spend a night with your wife? How about one surrounded by grasshoppers and other weird bugs that jump, chirp, and squeak as they dance around in colorful costumes on stage?
If that sounds like your cup of tea, I heartily recomend that you check out Cirque Du Soleil's OVO!
Infiniti is sponsor of Cirque du Soleil, and is also hosting a sweepstakes, with the chance to win an exclusive evening with Cirque du Soleil in your hometown for you and 25 guests. Experience a Night of Inspiration including a cocktail reception with heavy hors d'oeuvres, 2-3 private staged Cirque du Soleil performances and a gift for each guest. We would love for you to share this sweepstakes and opportunity with your readers.
Click here for your chance to win!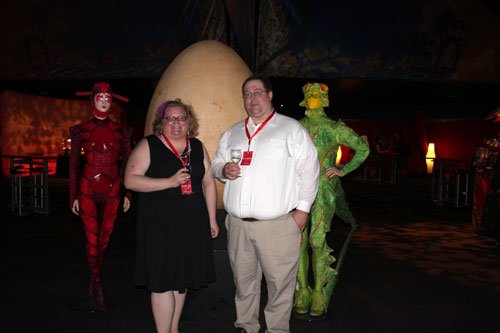 Heather from Chick Vacations and James enjoying a glass of champagne before the show!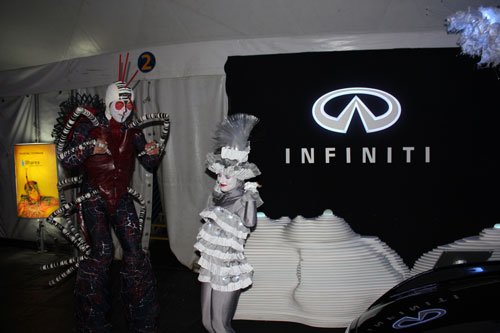 As we entered the main tent, we came across two actors dancing around the new Infiniti M Hybrid.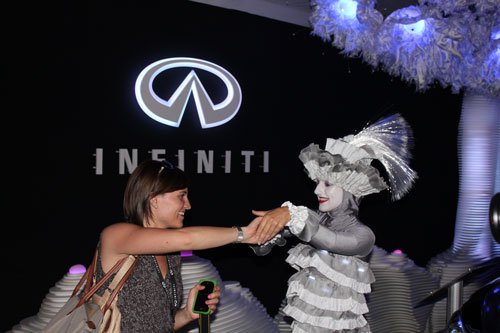 Our host Sarah with Infiniti got pulled into a dance with one of the Cirque actresses.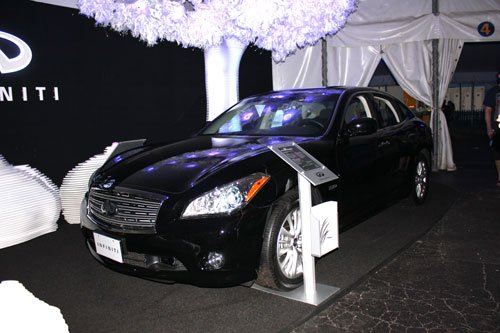 The Infiniti M Hybrid looks nothing like a typical hybrid - it looks like a world-class luxury car inside and out.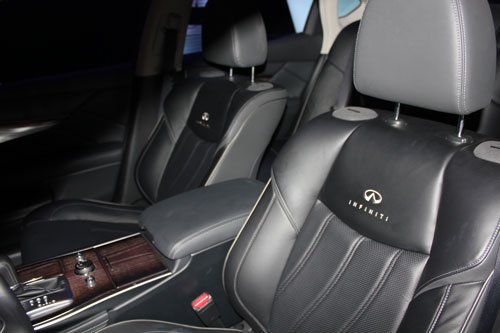 Check out those amazingly comfortable leather seats just begging you to sit in them.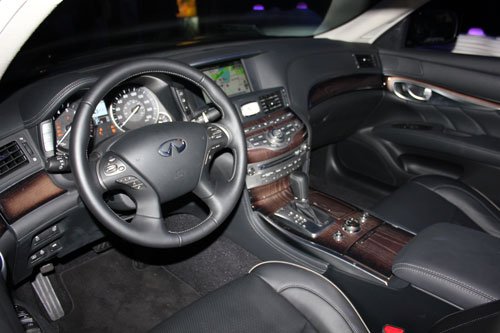 The interior doesn't compromise at all. While it is a hybrid, nothing is sacrificed as far as luxury.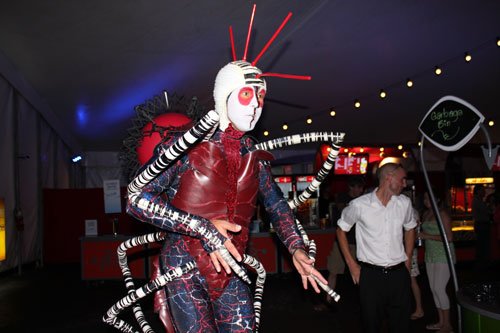 As we walked around the tent, various Cirque "creatures" were wandering around in freaky creative costumes.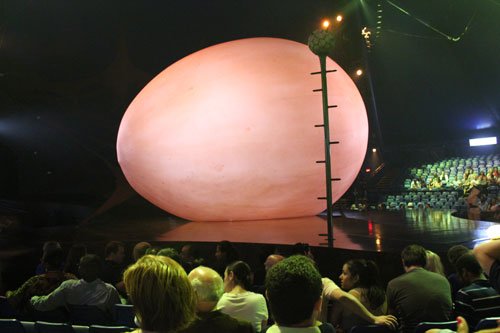 The central theme to OVO is an egg - this is what awaited us on the stage as we entered the tent and waited for the performance to begin.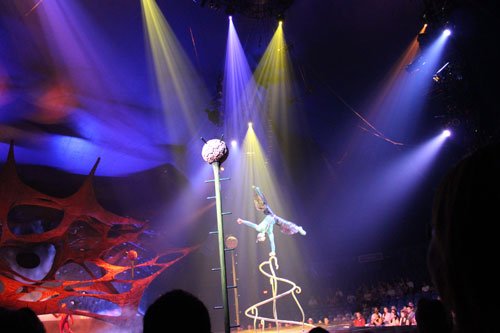 Acts included a fantastic mixture of acrobatics, juggling, interpretive dance, pantomime, and just plain "weird" stuff that is fairly typical at any Cirque Du Soleil performance.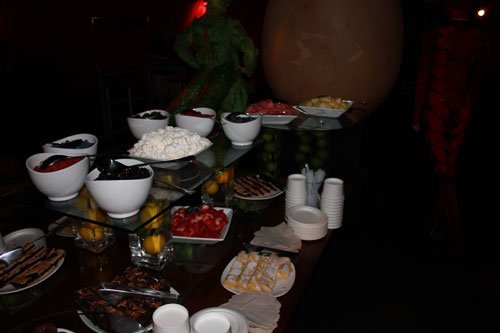 At intermission, we were treated to a delicious selection of desserts including whipped cream and berries as well as some of the best chocolate brownies ever!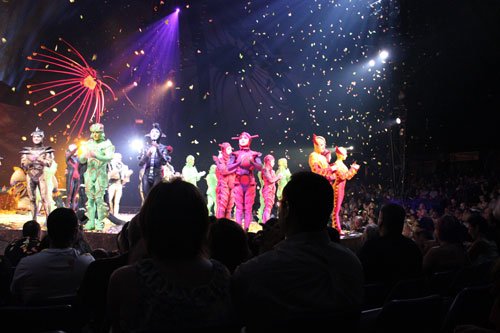 As you can see, the costumes all have a "bug like" theme to them but as in any Cirque Du Soleil performance, they are extremely colorful and feature amazing actors and actresses from around the world.