I love big over the top burgers, rock and roll, craft beer, and honoring those who serve to keep our country the best in the entire world! When a place manages to combine all of those into one tasty (if not extremely messy!) package I love to share the news of it with you guys.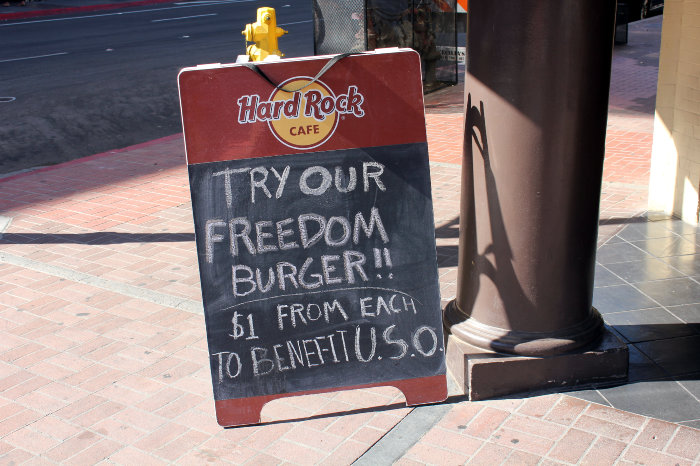 Hard Rock Cafe San Diego just launched their "Freedom Burger" and it is exclusively at this location for a limited time (likely through the end of the year). When people purchase it, $1 will be donated to the USO of San Diego, which I learned today is NOT funded by the military but instead through donations by people as well as corporate programs such as this one.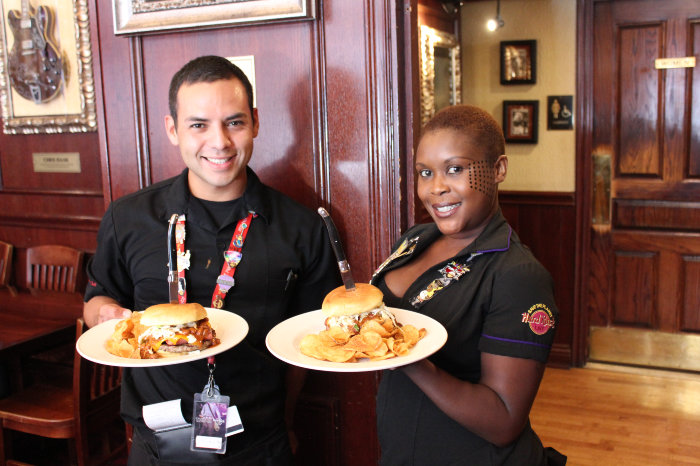 So what is this amazing burger?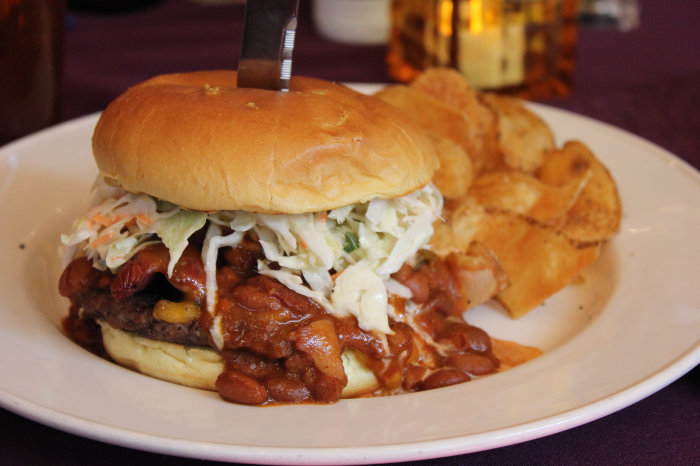 Think of this as a backyard BBQ on a burger. It features an Angus beef patty topped with a grilled hot dog, melted cheddar cheese, Cowboy beans, and citrus coleslaw served on a toasted Brioche bun with spicy brown mustard, served with on-location made fried plank chips.
In short it is delicious and while extremely messy had a remarkable combination of flavors that just worked.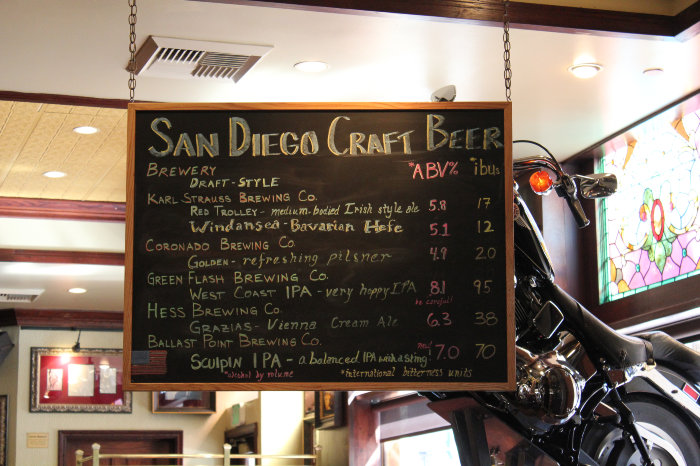 Of course though - no great burger is complete without great beer and the Hard Rock Cafe San Diego is ready to deliver that too with a great beer selection in general as well as local favorites on tap ranging from West Coast IPA and Sculpin IPA (which pair great with the burger!) as well as great brews from Hess, Coronado Brewing, and Karl Strauss.
Since 1941, the USO of San Diego has assisted service members and their families from the moment they elist to their days as veterans and the Hard Rock Cafe San Diego is supporting that effort by donating $1 per burger sold as well as offering a 15% discount on food and merchandise to military families who visit the restaurant.