Abalone is a delicacy that not many people get to taste and even fewer people get to experience diving for, so here's your chance! Bonus, it's all based out of a family-owned inn located on the Mendocino Coast (just north of San Francisco).
The Little River Inn, is offering this one-of-a-kind aquatic adventure to its guests in June 2015. The Little River Inn has partnered with Triton X, a top spearfishing and freedive outfitter, to offer a two-day Abalone diving experience during Northern California Coast's peak Abalone Season, with its ABCs OF ABALONE package, offered exclusively June 24 through June 26, 2015. There are a limited amount of spots available to participants, and reservations are being taken now.

Ok, so you are wondering what "ABC" has to do with it: A is for Abalone, B is for Bounty, C is for Collection, Cleaning & Cooking.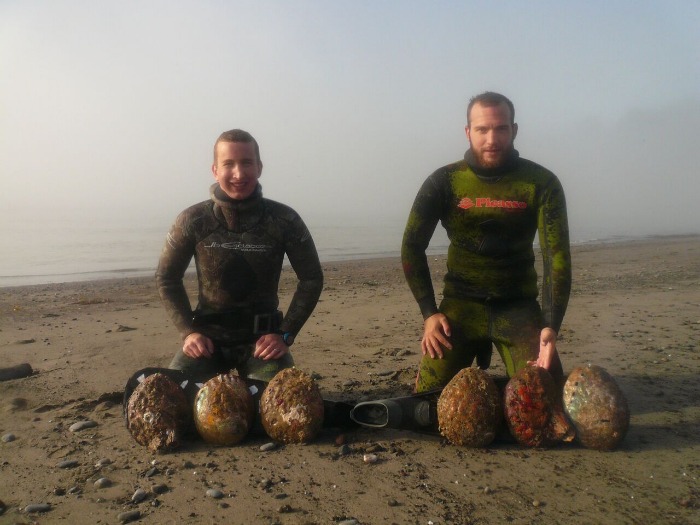 The ABCs OF ABALONE package offers novice and avid divers alike a rare opportunity to explore the world beneath the waves and come up with precious abalone, a globally beloved delicacy. Led by renowned freedive guides from Triton X, the dive will be followed by a demonstration on how to clean and prepare your bounty, culminating in a gourmet feast prepared by the inn's chefs. The ABCS OF ABALONE package is a two-night experience that includes accommodations in the Little River Inn's ocean-view rooms, a welcome reception, and everything you need for your two day dive.
"We are so excited to debut our ABCs of Abalone package in June 2015," states Cally Dym, fifth-generation owner of the Little River Inn. "The Mendocino Coast is known as one of the top places to dive for Abalone in California, and we've partnered with the best guides in the area to ensure a safe experience. We know tha our guests who choose to participate in this adventure will walk away with memories to last a lifetime."
The Little River Inn's ABCs OF ABALONE package is a two-night experience and includes:
Accommodations in an ocean view fireplace room
Welcome reception for all participating divers complete with delectable passed appetizers and local beer and wine selections (June 24)
Breakfast on Thursday morning in the Littler River Inn's Abalone Hall
All necessary dive gear and equipment needed for the dive
Two days of diving with the guides from Triton X (the First day will include being fitted for wetsuit/gear and getting acquainted with dive location; day two will consist of the actual Abalone dive lasting up to three hours)
Bagged lunch for the day of the dive
Assistance with the cleaning, cutting, and pounding of caught abalone
Cooking demonstration and communal dinner of the day's hunt back at the inn with fellow divers and guides from Triton X (June 25)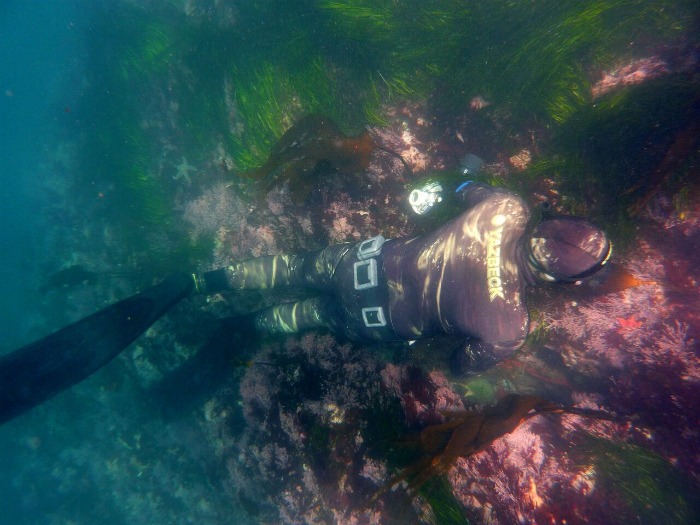 Note: Package pricing does not include Abalone Diving License. Guests MUST purchase a license prior to the dive. Additionally, one abalone per diver must be donated for the communal dinner, additional abalones caught the day will be for the diver's keeps and properly packed for legal transportation.
The Little River Inn's ABCs OF ABALONE package will be offered exclusively Wednesday, June 24 through Friday, June 26, 2015. Rates begin at $647 per person (excluding tax and gratuity) for a single occupancy room. Rates start at $788 for a double occupancy room and two divers. To add a non-diving guest to your reservation, rates start at $747. Reservations are based upon availability and require a 7 day notice.
To book the Little River Inn's ABCs OF ABALONE experience, visit http://www.littleriverinn.com/category/specials-and-packages/ or call 707.937.5942.
About Little River Inn
Little River Inn is a family-owned and operated boutique resort on the Mendocino coast of California with a chef-driven restaurant, nine-hole Audubon-certified golf course, professional tennis courts and day spa. Ideal for the entire family and pet-friendly, the Inn has 66 guest rooms ranging from the economical to the luxurious. Several private meeting and special event spaces with stunning ocean and garden views make the Inn an excellent venue for small- to medium-sized weddings and corporate retreats. The restaurant, helmed by CIA-trained Executive Chef Marc Dym, is a destination unto itself and the delicious, often hearty California coastal cuisine has a following so dedicated that it is not uncommon for guests to fly in by private plane for Sunday Brunch. Ole's Whale Watch Bar is a classic local hangout where guests gather for drinks and a casual bite, and Sue Bondoux is the treasured bar manager with a remarkable 21-year history of making drinks at Little River Inn. Little River Inn has a beautiful, nine-hole golf course that plays like 18 and is appropriate for many skill levels. The Inn also has a Day Spa with three treatment rooms and offers in-room services. Overseen by fifth-generation Innkeeper Cally Dym, Little River Inn is very proud to be celebrating its 75th anniversary in 2014.