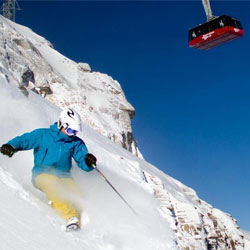 About 19 years ago, a group of high school buddies and I started taking ski trips, and for the past 10 years or so, our guys ski trip has grown into an annual event that most of us never miss.
Over the years, a few new guys have been added to the ski trip; a friend from college and one guy who married his way into the group – his wife is a good friend of ours from high school. She's never been invited on the trip, but he makes the trip every year.
Now that we're in our late 30s and early 40s, with careers and families, it makes it tougher to get away.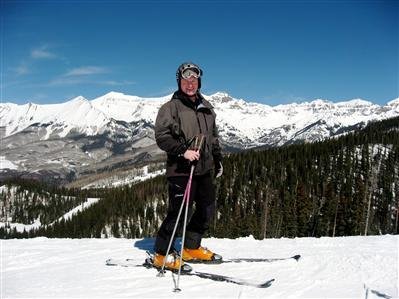 When planning our guys ski trip, certain things keep it stress-free:
We travel the same weekend each year. We avoid the holiday rush and travel the weekend that follows President's Day weekend, it is generally more cost effective, and consistency helps us plan.
We share responsibilities. Two guys are in charge of selecting the ski town, finding the house and sending out reminders. Two other guys are in charge of travel and two others are in charge of collecting payment. The rest of us manage finding restaurants in town, etc.
We split the bill. There is never any argument over who pays for what – everything gets split equally – that includes house rental, all meals, drinks, etc. It doesn't matter how much or how little you consume, it is split evenly.
Jackson Hole was our ski destination this year, flew direct form Chicago to Jackson Hole airport, and landed in the afternoon. "The Loose Moose" was the name of the five-bedroom house we rented. It was on the mountain, located a short walking distance from the rope tow. A coin toss determined how bedrooms are distributed, this year I lucked out with a bedroom with a view all to myself.
The first night we usually lay low. Around 5PM the Ski Butlers arrived at the house and dropped off the equipment we had each pre-ordered. Afterwards, we headed out to dinner at The Mangy Moose, headed home early so we could be on the mountain early the next morning.

Some of us are early risers, some of us sleep in later, but we are all on the rope tow by 9:30 AM. Some guys are snowboarders, some skiers, some of us end up skiing together for most of the day, some split off, but we all meet for lunch at the bottom of the lift. When you're on a mountain with 8 guys and there are over 100 ski trails, it is not easy to stay in touch or find one another. We installed "JH Tapped", an app that tracks runs and people via GPS, making it easier to catch up with each other on a run or the lift.
Our best meal of the ski trip was on our last night. We arranged to have dinner prepared by a private chef. Our house had a nice large kitchen and a dining room table where all eight of us could fit comfortably. We hired the Sous Chef from Snake River Grill, who is also a professional snowboarder. He prepared the meal in our kitchen and brought along a heavily tattooed, 23 year-old server, who was wearing Cat In The Hat socks, to assist and serve the meal.

Several days prior to arrival, we received an email asking for dietary restrictions menu options and pricing. We selected a Wild Game Oriented Menu. We sent a deposit to cover the cost of ingredients, but brought our own wines to pair with the meal.
Wild Game Menu:
Arugula Salad with Asian Pear and Parmesan cheese to start
Wild Boar Bruschetta with some sort of chutney as our appetizer
Elk with roasted potatoes for our main course
As the night progressed, the professional snowboarder chef and young tattooed server were a winning combination with the guys - a commercial banker, a radiologist, a hedge fund manager, an intellectual property attorney… you get the idea. We topped the night off with homemade birthday cake (we were celebrating a 40th birthday) and Bullet Rye on the rocks. A perfect to end any mancation.
Thanks to Artun Travel for helping coordinate this mancation story :)