If you have been suddenly struck by the wanderlust bug only for it to be accompanied by an adrenaline junkie itch, it's time to satisfy the two and embark on some adventure travel. If you love nothing more than skydiving out of a plane, jumping from a bridge with some elastic around your ankles or heading off on extreme hikes across the daunting terrain, you will want to mimic this adventurous tone in your next vacation.
While you might adore lounging around a pool in an all-inclusive resort on a sun-kissed tropical island sipping your favorite strawberry daiquiri and reading the latest bestseller, now is the time to get your adrenaline junkie kicks on your next travel jaunt. Take a look at these three awesome extreme vacation ideas to inspire your next overseas trip.
Japan
The Land of the Rising Sun has its fair share of palpitation inducing activities to attract thrill-seekers to its shores. On Japan's main island overlooking Ryujin Gorge is a staggering suspension bridge over 100 meters high. Whipping the jumbo elastic around your ankles and leaping off will cause sweaty palms and butterflies for even the most ardent of adrenaline junkies. Coupled with this are numerous skydiving clubs including the world famous one based in Tokyo. If you are a proficient skydiver, they welcome tourists to board their small planes and jump through the clouds.
Japan is also home to the awe-inspiring Mount Fuji. Although the climbing season is short, if you are looking for adventure then that's one you can't afford to miss. After acclimatizing and whipping on your gear from Minus33 merino wool clothing, baselayer, socks, and accessories, you will be ready for the climb. Experienced guides will trek alongside you as you attempt to summit the peak.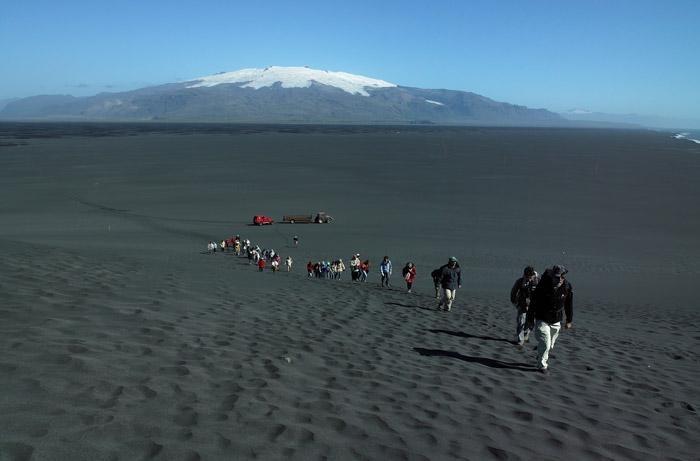 Iceland
If you fancy some trickier and more exotic terrain, Iceland might be a solid destination for your next adrenaline chasing getaway. First settled by superstitious Vikings, Iceland is a land of stark contrasts. Flat volcanic rock and jet black sand covers parts of the island, while snow capped glaciers can be found in other areas. In between, you'll find lush greenery, waterfalls, and hot springs. Some adventure opportunities including hikes through the volcanic sand or a nighttime snowshoeing experience, you can also join a group and hike across a glacier toward the Dettifoss Falls, one of the most powerful waterfalls in the world.
You can then head to Djupalonssandur and scale the craggy cliffs. Although treacherous and difficult to maneuver across, people have been known to both rock climb and abseil in the area. A black shingle beach welcomes you at the bottom, and you can spend some time chilling there before your next adventurous escapade.
There are numerous cave formations upon the island of Iceland, and it pays to keep an eye on when they are open to tourists. After some brief tuition, you can venture down into the depths of the volcanic rock to witness first hand the spectacular stalactite rock formations.
Costa Rica
If you love wildlife and fancy yourself as a bit of a survival expert, you might relish the opportunity to spend some time off the beaten track in the Costa Rican rainforest. Fending for yourself in the jungle is no simple challenge, so make sure you are prepared and go with a group of like-minded people and an expert who can help you hold your own against the elements. Mosquito bites will be least of your worries when you are sharing your hammock with poisonous snakes and spiders!
If you love speed and the freedom that skydiving can bring, then you will adore the ziplines adorning the rainforest. You could find yourself flying through the canopy spotting monkeys, sloths, and macaws as you zip line across the jungle.
Venture to the coast, and you could be scuba diving down to a shipwreck or snorkeling off the shoreline to witness coral reefs, tropical fish and even sharks in their natural habitat. Boat companies can take you fishing for grouper or even suit you up ready for a face to face meeting with sharks. In a cage you will be well protected but that doesn't mean you won't get up close and personal to these terrifying sea creatures. Swimming with dolphins and stingrays are also opportunities you might wish to explore. While maybe not quite so physically demanding, Costa Rica has a lot to offer the thrill seeker.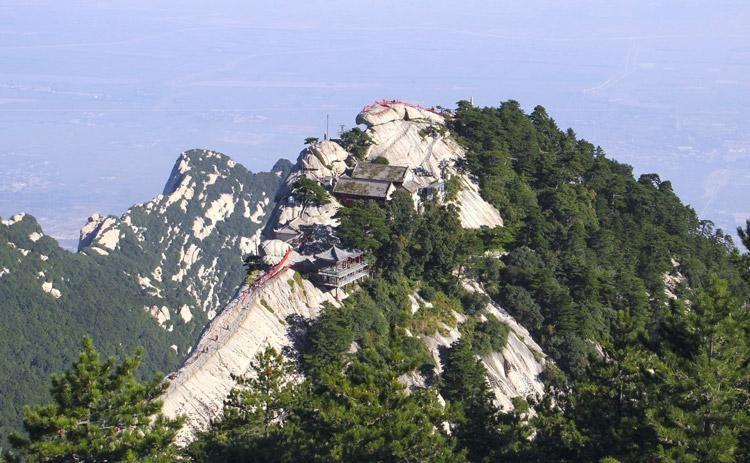 China
China is no stranger to exotic terrain and adventure sports. This is a fantastic place to visit right now because you can experience both the natural and the modern - all at once. For instance, you can go bungy jumping off the Macau Tower (the tallest commercial bungy jump in the world, a 764-foot jump!) or the Hebei Hongyagu Glass Bridge spanning more than 1,400 feet 755 feet above the ground ... but you can also visit the Huashan Mountain "Road to Heaven". This ancient path is more than 2,000 meters up on a mountain and tourists climb the path that is nothing more than planks and chains bolted into the rock so they can visit the teahouse and Taoist temples at the top of the mountain.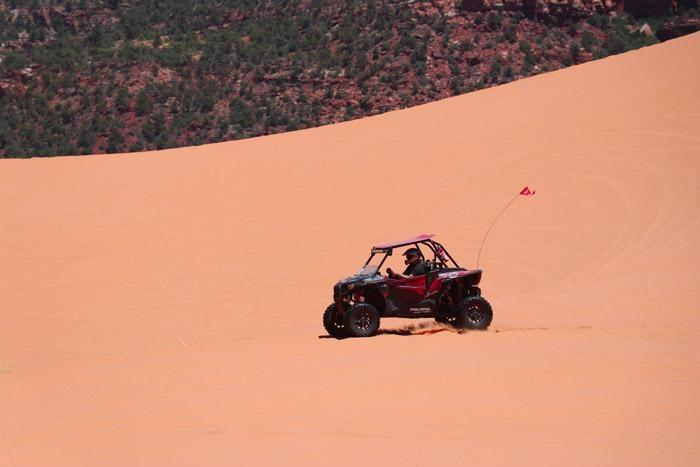 United States
As exotic as it might sound to explore the world, there are plenty of adrenaline-filled adventure ideas right here in the United States too. One of my favorite places to visit for these adventures is Utah. It's home to some of the best skiing in the world as well as surreal natural beauty in the deserts found in the southern part of the state such as Coral Pink Sands State Park. Here, just to the east of Zion National Park, you'll find sand dunes that are as the name suggests - coral pink in color. This makes for a great place to go dune riding and if you are looking for something slower you can even find fossilized dinosaur footprints by hiking in the area. There's not much more adventurous as literally walking in the footsteps of a dinosaur!
Instead of succumbing the the allure of a package holiday or heading off on the well-trodden tourist path, consider doing something a tad different on your next vacation. Use these three holiday ideas to scratch that wanderlust itch and quench that thrill-seeking thirst.