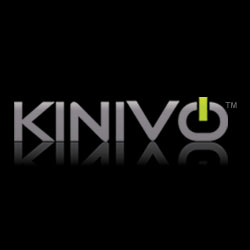 Sitting on the porch drinking some beer with the guys and wanting to listen to the game on your phone but the tiny speaker just doesn't cut it? Maybe it's time to try a bluetooth portable speaker like those from Kinivo.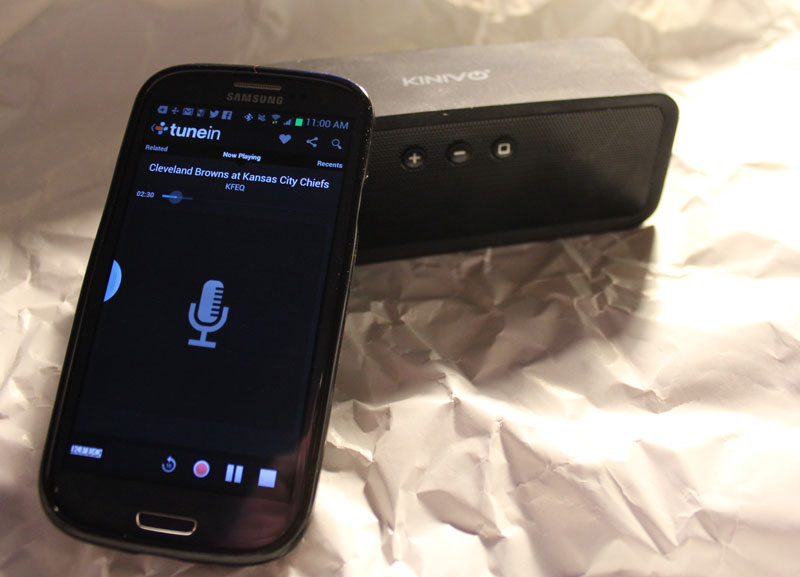 Things we liked about the Kinivo BTX270:
The Kinivo speaker is nice and compact so it is super easy to toss in your backpack if you are heading to the beach. Frankly it also can fit in your pocket as well so it is super easy to take with you.
Sound is relatively good for a compact Bluetooth speaker like this. Though if you are audiophile I wouldn't recomend playing streaming music through a phone and outputting to bluetooth speaker but if your objective is listening to the game through Internet radio or listening to some toons at the beach or at the summit while munching on some snacks between runs than this is totally good for that use.
While I wouldn't advocate abusing the speaker, the build quality is pretty rugged with a nice rubber outside, no protruding knobs to catch on stuff and a generally solid feel, the BTX270 should standup to whatever you might be wanting to do with it.
Finally we also really liked that it supported line-in not just bluetooth ... just incase you have something else you wanted to plug into it.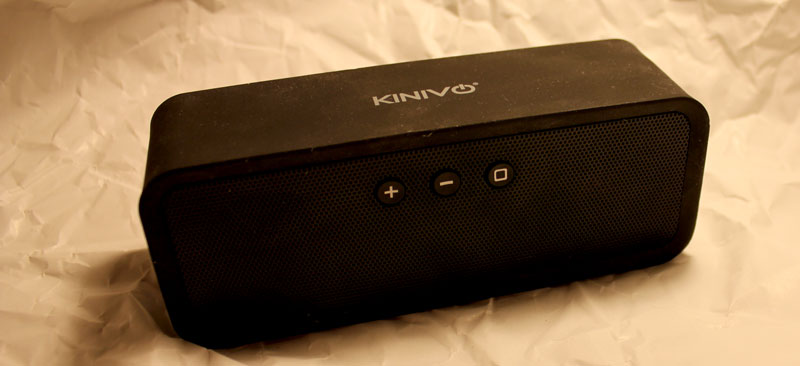 Things We Didn't Like:
The rubber plastic around the edges might be great for making the speaker more rugged but it also seems to attract dust really well too. You can see what I mean in these shots.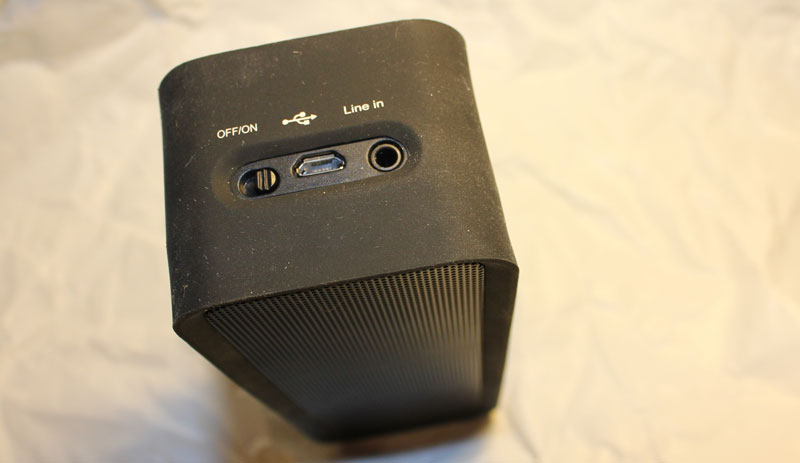 Overall we really liked the Kinivo BTX270 and recomend you checking it or other products from the company should you be looking for a bluetooth speaker.