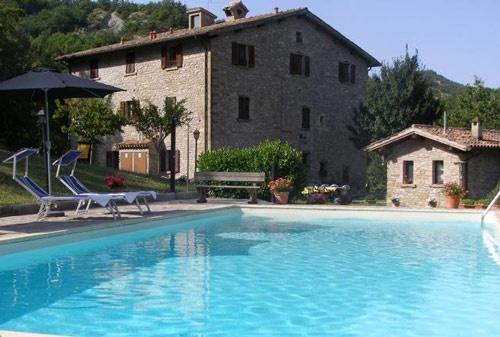 This story was sent into us by Bud, Bill, and Jim who just came back from an Italian Vacation and a visit to the La Tavola Marche Cooking School. This is a perfect example of how you can always find time for a guys weekend or mini mancation - even exploring a part of the world with other couples.
While the guys had a great time, I am sure their wives enjoyed their improved skills too. Remember, while a mancation is a great opportunity to get away from the world for a bit and relax, you shouldn't forget about the special women in our lives too!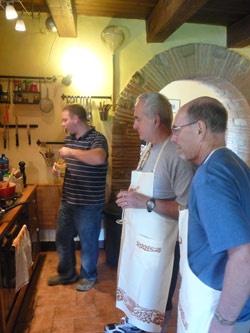 Our 4th trip to Italy found my wife and I in the Le Marche area with two other California couples in a rented villa in the hills above Urbania. Think Tuscany before the crowds. We prefer to rent a farmhouse or villa because the three guys like to hack around the kitchen with local meats and produce instead of going out to dinner every night. Our wives are better shoppers than we are cooks.
My friends Bill and Jim and I had planned to spend a day at the La Tavola Marche Cooking School up a long dirt road from our villa. Chef Jason was expecting us and hurried out to give us a tour of the beautiful grounds and charming old buildings that make up their compound. He introduced us to the effervescent other half of the partnership, lovely Ashley. Ashley & Jason are younger than we expected, and full of energy and charm. Just hanging around them at their villa would have been enough. But, let's get cooking.
Jason has laid out three workstations in the big stone kitchen equipped with knives and chopping boards and rattles off the six dishes we are going to prepare for lunch. Rabbit? None of us has ever cooked rabbit before! We are Jason's only students this day.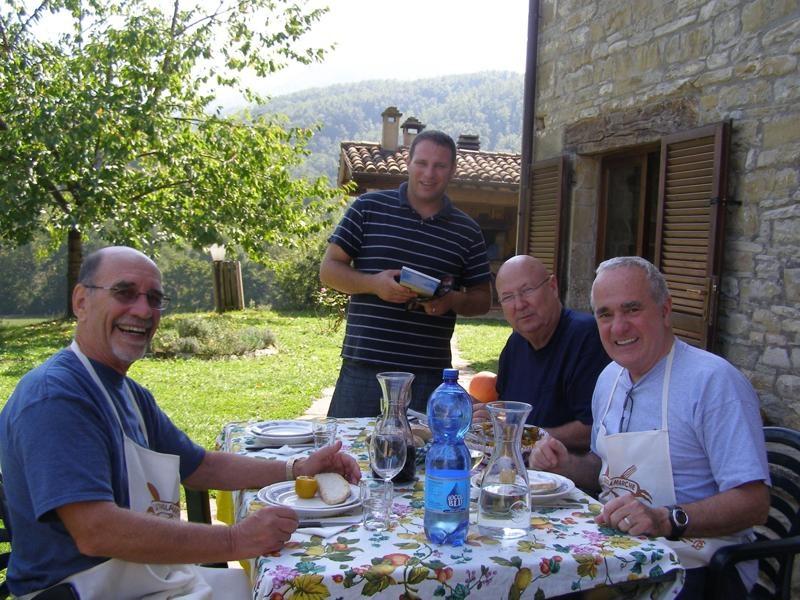 After foraging in the garden for tomatoes, peppers and herbs, we picked up some onions and potatoes from the root cellar and headed back to the kitchen. Jason is a terrific cook and teacher. He likes to keep things simple and he clearly loves what he does.
His instruction includes just the right amount of technique, philosophy and passion. Ashley appears every few minutes with her warm smile, words of encouragement and, importantly, more jug wine for our glasses. Soon, we're really into this thing.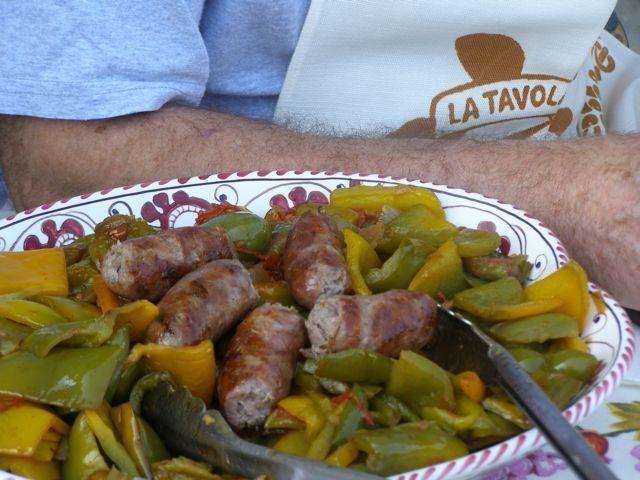 Slicing, dicing, chopping, grilling sausages, making sauce, sipping more wine.  Jason has sized us up well. He knows we're not serious chefs but three guys who like to eat, drink and have fun. The food is flying as fast as the good natured insults. Bill cuts his finger with a cleaver. Jim, spills his wine (Ashley is there in a nanosecond to refill). Food and laughter fill the place, which is the way it's supposed to be in an Italian kitchen, I'm sure.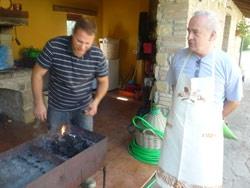 By early afternoon all is ready. We transport the dishes to a lovely table Ashley has prepared on the patio. Baked lemons, pasta, potatoes with zucchini, sausage & peppers, Hunter style rabbit, loaves of crusty bread and, of course, those bottomless jugs of fruity red wine. It is all just too delicious for words and we stuff ourselves.
We then eat more and then linger at the table, kibitzing with Jason and Ashley until mid-afternoon, getting to know them a little. We envy their storybook lifestyle and admire their grit. After hugs and promises to return soon we head off down the long dirt road toward our villa to share our stories (and leftovers) with the girls. All three of us agree that this has been the best day of our trip.