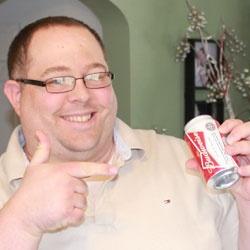 No, Budweiser is not getting into the survelance business, but what they are doing is the logical extension to their "Born On Date" - now you can find all sorts of geeky details about your favorite brew. Honestly, I am more of a Miller Man, but since my recent trip to St. Louis and the Budweiser Brewery I have started to enjoy their beer as well.
Now, whenever drinking it I can find out EXACTLY (down to the hour) when it left the packing plant, had hops added, and other details about the brewing process.
In a way, Track Your Bud is a sort of virtual brewery tour as well, complete with a walk through of the brewing process as well as videos and trivia to help you gain a better understanding for the brewing process that makes Budweiser one of America's favorite beers!
If you would like to follow-along, please feel free to scan the QR code from my case.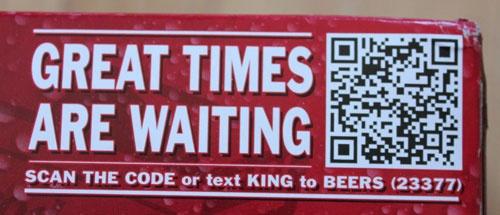 If you don't have a smart phone, or if you trashed your box already in eager anticipation of the liquid refreshment, DON'T WORRY! You can still load up the app by visiting: http://www.trackyourbud.com or downloading the Android or iOS apps (check Google Play, or iTunes). Then enter the Born On Date found at the bottom of your can.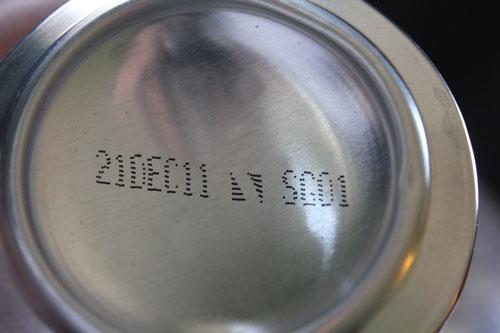 Once the app is loaded up, you need to enter your birthdate (AB doesn't support underage drinking and neither should you!)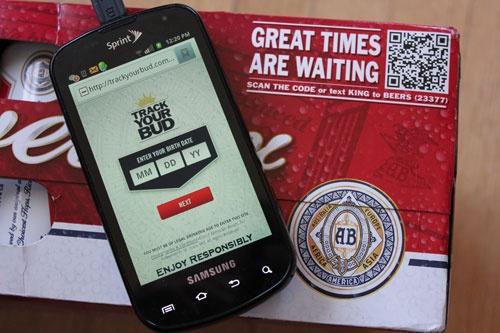 Once you are in the app, it opens up with a long web page that you can scroll through with different options to learn more about various aspects of the brewing process.
As you can see, mine was brewed in St. Louis, MO, with Brewmaster Jim Bicklein, and it is at "Peak Freshness".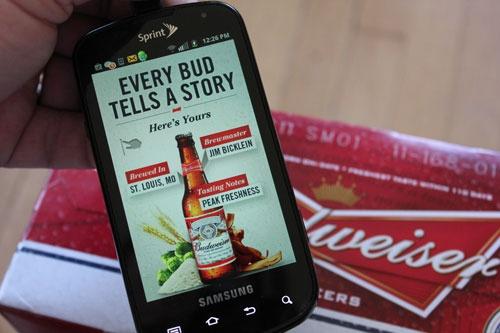 The first screen has a smiling photo of the brewmaster.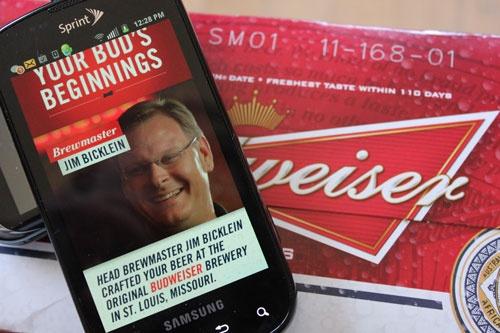 My can started with adding the malt approximately 104 Days and 4 Hours Ago. While it might be sufficient to just say "104 Days" it is pretty cool that they actually share the hour too.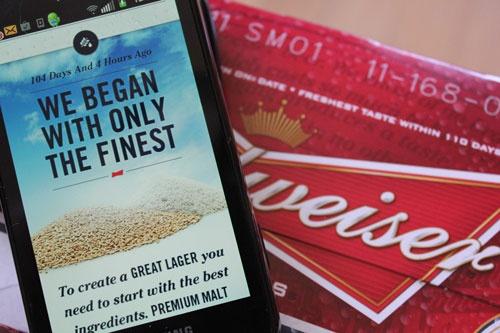 Two hours later they added the hops! This is one of the first areas whee you can view additional content.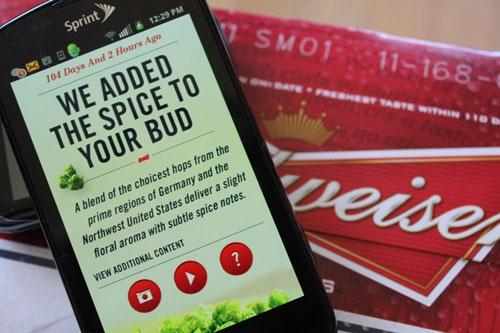 This is an example of one of the trivia questions to get you to learn more about your beer.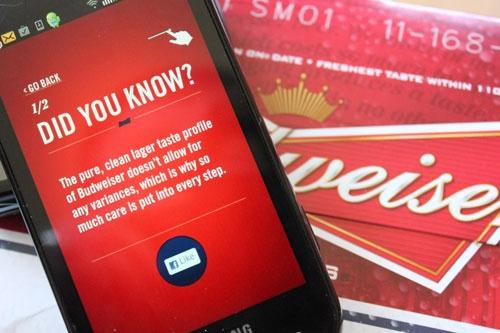 Next we get to talk about yeast - yeash makes alcohol from sugar, so that is a good friend of ours in this case!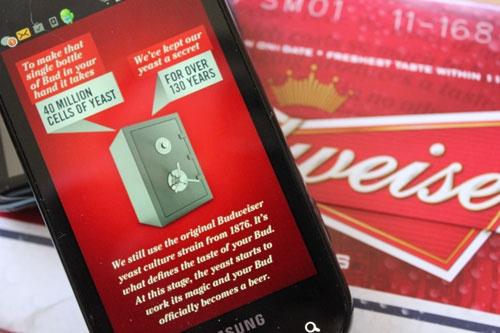 102 Days and 12 Hours ago, my beer began aging in AB's signature "Beechwood Aging" tanks.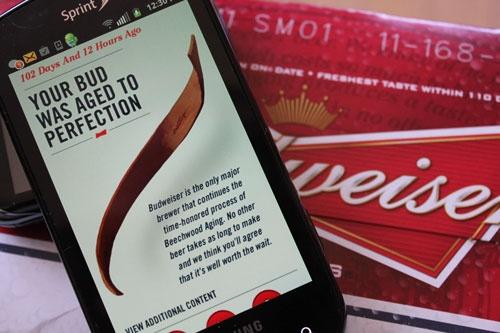 81 Days and 12 Hours ago my beer was finished! Yay!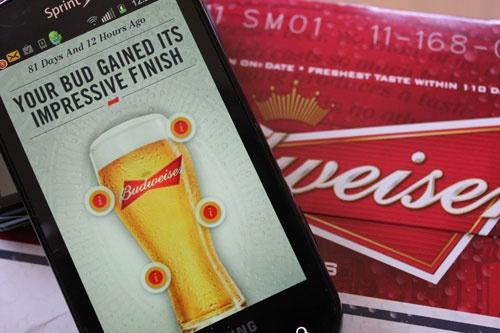 And then 80 Days and 12 Hours ago it hit the road on its way to the store shelf. In my case, the beer came from the main brewery in St. Louis.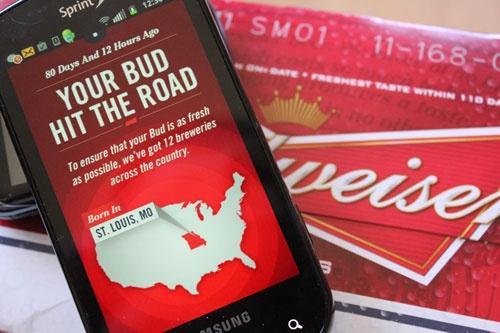 I will / have enjoyed drinking and learning about my Bud! Thanks ...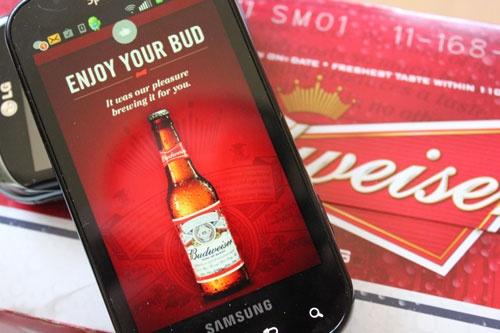 I assume all the cans in my case are the same age, so I'll pass on the opportunity to track another - but I HEARTILY encourage you to track yours. It doesn't make the beer taste better or colder, but it is one of those cool things that is worth doing and then sharing the results and other fun facts.
Just reviewed #TrackYourBud mantripping.com/alcohol-review… - VERY COOL! - where was your Bud brewed and when? #GrabSomeBuds #Beer

— James Hills (@ManTripping) March 10, 2012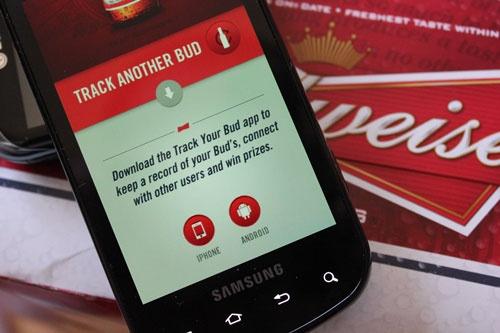 FTC Disclosure: I received a case of Budweiser to do this article.