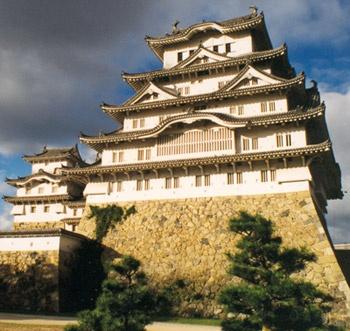 Have you ever wondered what it would be like to be a Samurai?
If so, this new tour in the Spring of next year (2010) might be of interest to you. Esprit Travel & Tours, specialists in tours which deeply immerse you into the heart of Japanese culture, is offering a new tour with a focus on the history and culture of the samurai. 

The way of the samurai, known as bushido, has fascinated westerners for hundreds of years.  In this very special tour, you will travel through Japan focusing on the era of the samurai, with introductions to the castles, battlefields, customs and the mystique of the samurai.  Visits to a range of original, reconstructed and castle ruins offer a glimpse into the lifestyle of the ruling class of the samurai.

Attending a festival commemorating the battle of Nagashino serves as a template for discussions of the important battles that delineated the epoch periods of Japanese history.  Introductions into the ancient craft of swordmaking, along with special sessions with sword masters allow you to come to a greater understanding of the importance of the sword in Japanese culture. 

Staying at an authentic onsen will immerse you in the style of living experienced by the samurai for centuries with tatami-matted rooms, full kaiseki meals and luxurious hot spring baths before retiring on carefully laid-out futon bedding.  This is an upscale tour of one of Japan's major historical threads – the way of the samurai that is woven into the very fabric of Japanese culture.

If you have ever yearned to learn more about the way of the samurai and explore historic Japan with its castles and donjons, now is the time to do it.  Call Esprit to register at 800-337-7481 or visit www.esprittravel.com to learn more.  In The Shadow of the Samurai Tour is a 12-day journey from April 30 – May 12, 2010 and costs approximately $6,250.