Kimpton Hotels is a relatively new brand, but it is certainly a great choice if you are planning your guys weekend. After all, the point of a guys weekend is doing something special, so why stay at the average business hotel when you come to Chicago? Instead, why not try a super stylish boutique hotel like one of the ones that Kimpton runs - Hotel Monaco, Hotel Allegro, and Hotel Burnham.
Kimpton Hotels is one of the fastest growing hotel brands in the United States right now, and it is clear why that is - gorgeous boutique hotel properties that are clean and full of life, with staff that are fun and friendly. Chicago hotels, like other major cities are often ridiculously expensive, with $200-$300 only getting you "average" business class brands such as Hilton and Weston.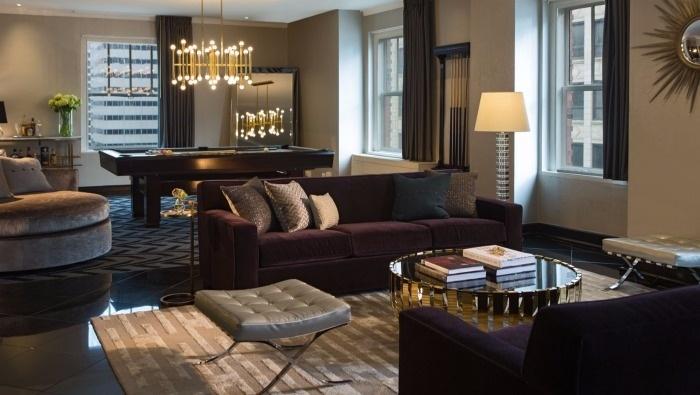 Based on what I saw during our tour, there is no reason to settle for ordinary when you can have Kimpton. This is especially true if you look closely at their website and can be somewhat flexible - next weekend there is a $149 price at Hotel Burnham ... a truly outstanding price, considering that the Red Roof Inn (which is fantastic also, but in a totally different class of hotels) is roughly the same price. In some ways, it is unfair to compare boutique hotels to mega chains, but what impressed me with all three Kimpton hotels was that they had the perfect balance of important things - like a comfy bed, big screen TV, great locations, nice linens, and upscale bath amenities along with little things.
The little things were touches like welcoming pets (no extra fee!) and if you can't bring your pet they'll loan you a goldfish. Along with this were things that made their staff more approachable. Our guide's badge listed her name of course, but also "wedding signer", I noticed it a couple times but decided not to ask until the end when I just had to know why she was the wedding singer. I was told that each hotel has a theme and Allegro's theme was "Be a Star" so her favorite movie was Wedding Singer and that's what she got to put on her badge. When she visits Hotel Burnham or Monaco she has a different badge corresponding to that hotel's theme. After our tour we had lunch at the South Water Kitchen - at Hotel Monaco, and it was clear that this feeling of fun luxury also carried through to their restaurants.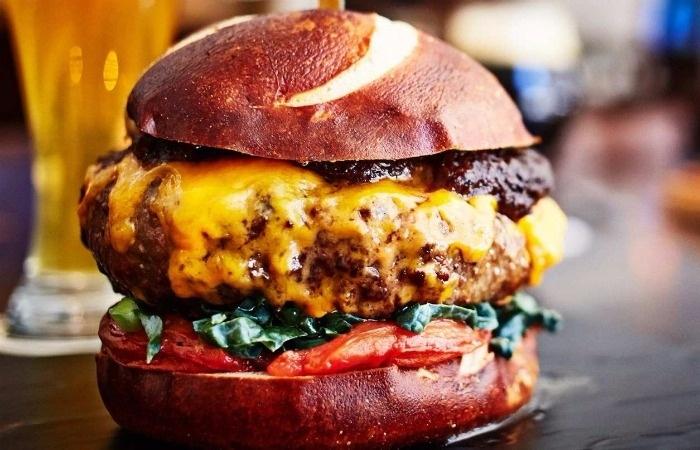 Food was unique and fun (sweet potato chips with my roasted duck ruben), service was fantastic, and the price was reasonable ($13). On the walk out, the maiter de topped everything off by thanking us by name for visiting. This was after our tour, and after our host had left, so I am inclined to believe that the maître de was just that good - either remembering our name or our faces and subtly looking down to the reservation book for our name. Either way, these are the touches that have set Kimpton Hotels apart from their competition in this over crowded hotel market.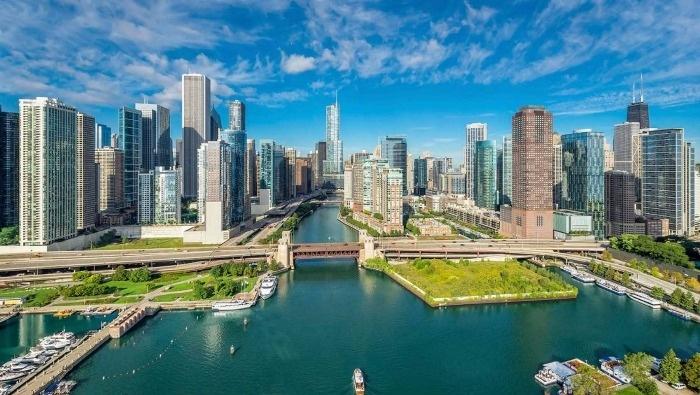 So the next time you are planning a guys weekend and are looking for a fun place to stay that won't break the bank, and will give you a nice touch of luxury,