Cocktail Recipe: Laphroaig Scot's Cider
We make money from support by sponsors, advertisers, and affiliate partners. As an Amazon Associate I earn from qualifying purchases.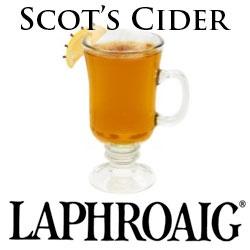 Is the fall chill catching up with you? Why not try this recipe that Laphroaig sent us for a Scot's Cider.
Ingredients:
1 part Laphroaig® 10-Year-Old Scotch Whisky

½ part DeKuyper® Mixologist Series Ginger Liqueur
3 parts Hot Apple Cider
Method:
Build in a pre-heated coffee mug.
Garnish with a lemon wedge studded with cloves and a dash of fresh ground cinnamon
Written by

James Hills

Page Views: 4679