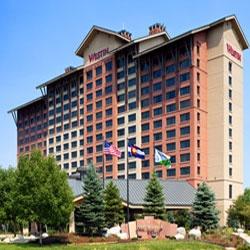 Explore Colorado's many extraordinary outdoor gems this summer with the new Colorado Adventure Package from The Westin Westminster.
In partnership with Boulder's Colorado Wilderness Rides and Guides, the hotel is now offering three unique half-day adventures that explore Colorado's exceptional hiking, biking and rock climbing while also providing an in-depth understanding of the area's geography, history, wildlife and vegetation.
With rates starting at $244 per night for single occupancy accommodations and outing or $360 per night for double occupancy and outing, The Westin Westminster's Colorado Adventure Package options include:
Hiking Excursion:
A private guided hike that will allow guests to explore the Colorado wilderness, with a focus on wildlife viewing, majestic vistas and geology.
Mountain Biking or Bike Tours:
Ride beneath large sandstone mesas, through evergreen pines, over pristine singletrack or to the heights of the Continental Divide on one of Colorado's many stunning mountain bike excursions.
Rock Climbing:
Interested trying the exciting sport of rock climbing for the first time? Have you tried indoor climbing and now want to get outdoors? This guided outing will provide a more in-depth understanding the sport plus an amazing outdoor climbing experience.
Each excursion will be tailored to take guests' physical fitness level and desired level of exertion into consideration. All Colorado Wilderness Rides guides are trained in wilderness education and safety.
How to Book your Mancation Adventure Package:
To book your Westin Westminster Colorado Adventure Package, please call 303.410.5038 or www.westinboulderdenver.com. Offer valid through Sept. 30, 2012, based on availability.
Ideally situated halfway between Denver and Boulder, the Westin Westminster showcases Westin's premier amenities - including the Westin Heavenly Bed and Westin Heavenly Bath. Managed by Denver-based Sage Hospitality Resources, The 369-room Westin Westminster features an indoor heated lap pool, an outdoor spa and a fully equipped fitness center.