It's not every day that you get to experience something truly different in life. You know, a moment you'll never forget because of how surreal it was? I was lucky enough to find one of these gem moments recently on a trip to Arizona's Colossal Cave Mountain Park, roughly 40 minutes southeast of Tucson. If I told you to imagine being taken on a journey through crystal laden chasms deep in the earth then later hiking though forest rich with saguaro cactus, you might be asking what planet I'm talking about. But with such an adventure being very real, I'll share with you why Colossal Cave Mountain Park is worth a visit and why I'll be going back again soon.
Exploring The Cave
Already an amazing County park, this one also has a cave. Walking though Colossal Cave is an experience that I'll remember for ever. No joke, it's right up there with exploring ancient temples in Kyoto, Japan, or watching the sun set in Rio de Janeiro – you're captivated by the beauty that lies before you and completely out of your usual element. High ceilings shrouded in rock formations that cascade down like drapes and chandeliers make parts of the cave feel like you're walking through a natural cathedral. Strategic backlighting and spotlighting of rock features along the main pathway allow you to see the cave's depth and complexity, the sort of thing Disney tries to recreate in its portrayal of exotic natural beauty. The "Regular Tour" walks this pathway and is accessible for most visitors, including elementary school field trips you'll sometimes see.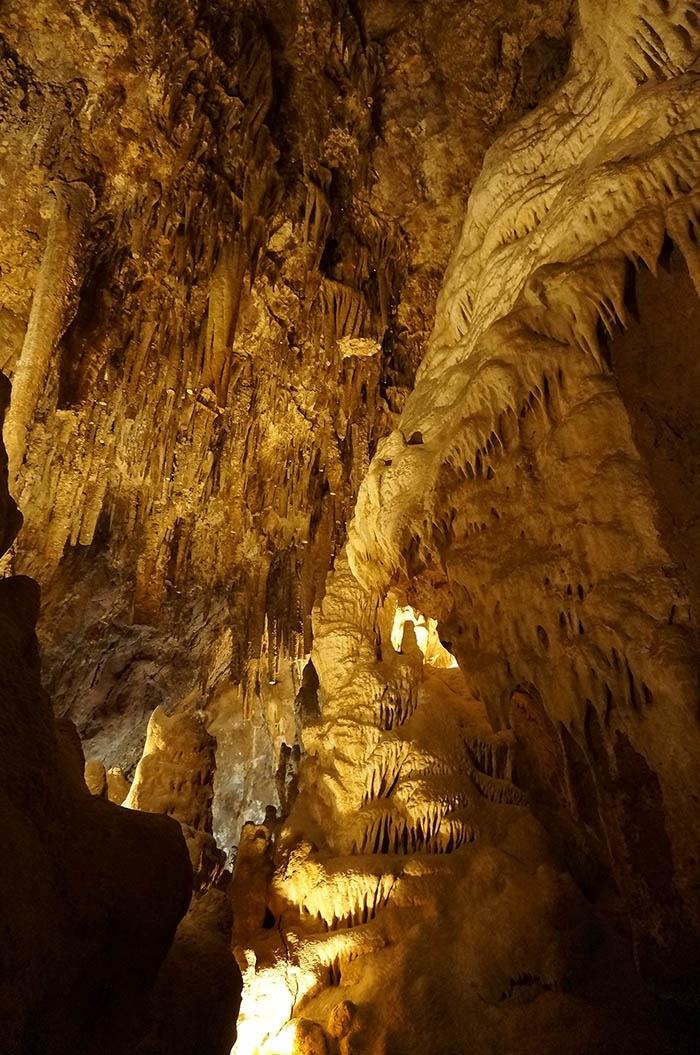 My guide, Bill, who has been giving tours at the cave for over a decade, explains that Colossal Cave was carved millions of years ago by a rising water table that ate away at the rock then later receded, leaving behind the labyrinth of beautiful pathways. The cave was used from 900 to 1450 AD by the Homokam, Sobaipuri, and Apache Indians. Later after being rediscovered by western settlers, it's even rumored to have served as a hideout for bandits because of its close proximity to nearby train and stagecoach routes.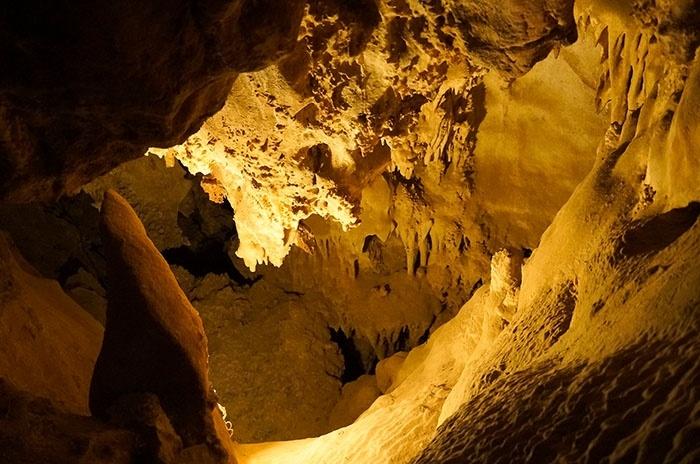 As it's a dry cave that's no longer in the process of forming new features, temperatures hold at comfortable 70 degrees year round. Plus, with two entrances, the air inside is pleasant since the cave can breathe a bit.
All tours of the cave are guided, including more adventurous options like the "Ladder Tour" which will takes you off path to tighter, unlit reaches which involve more climbing. If you're among the most adventurous of cave visitors, opt for the Intermediate or Advanced Wild Cave tours which take you on a 3-4 hour belly crawl deep in to the darkness of the cave.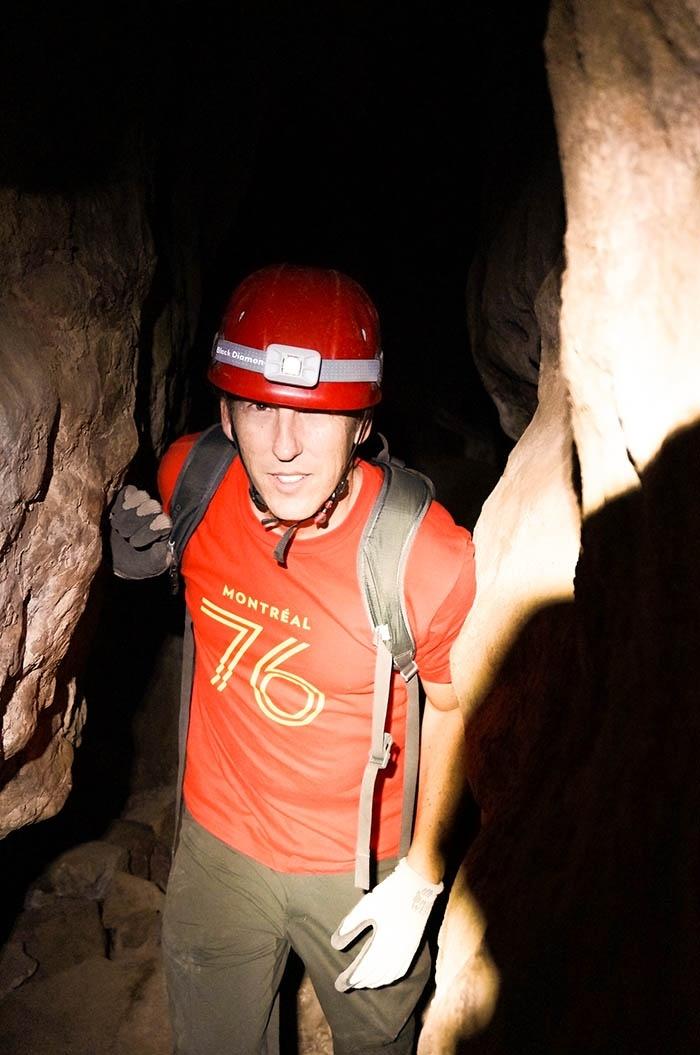 Let's just say there's something for everyone. In fact, some have chosen to get married in what they call "The Chapel", a quaint chamber in the cave with steps that lead up to it.
The Greater Park
If you're reading this from out of state, what makes planning a trip here worth-while is all the camping and exploring to be done just around the cave. What was once a state park, now belonging to the county under private operation, Colossal Mountain Cave Park has become a true destination.

Region and Wildlife
Being located at a unique point where Chiwawan, Sonoran, and Riparian desserts converge, the park enjoys a diversity of wildlife including deer, turtle, bear, fox, bobcat, gila monster, coyote, and bats just to name a few. The region is also home to one of the greatest diversity of bees. Towering saguaro cactus dot the lush campgrounds and surrounding mountains. One day is not enough to explore all the park has to offer, so think about staying a while. It's what hikers along the Arizona Trail do when their route from the Mexico to Utah takes them directly through the park, a drop point for supplies along their journey north.

Camping
Among the 495 acres of that make up Colossal Cave Mountain Park, there are three primary campgrounds which include majestic views of surrounding mountains, creek-side camp areas, and a large group campground that can be reserved and accommodate roughly 100 people. Reservations for general camping however are not needed. There are also roughly 10 spots for RVs.

Dining and Activities
The park's welcome center near the cave entrance offers homemade fare conceived by Chef Keith Mahoney. Opt to picnic for the day if you like, go for long hikes or mountain biking over many miles of trails in the park, or head to the stables for some horseback riding. The park also hosts numerous organized activities throughout the year, including a hayrides though the "haunted campgrounds" and a haunted cave tour at Halloween where you may chose a glow stick color that indicate just how scared you'd like to be. Art and music festivals are also on the agenda. Check the park's website for details.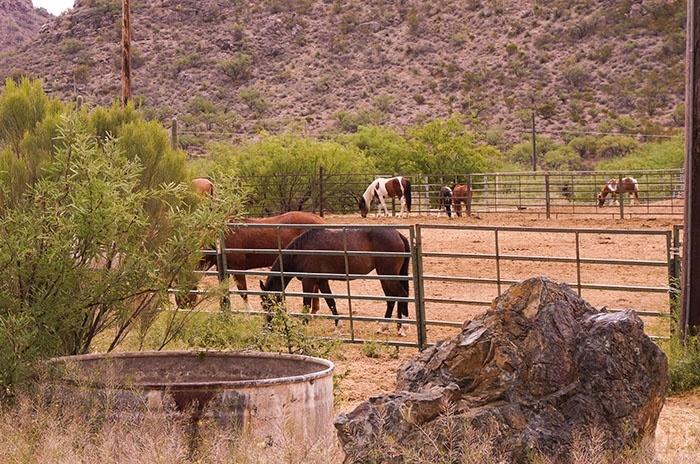 Investment, Conservation and …Another Cave
After a number of years of neglect, the park's new operators are investing millions into restoration and development with a focus on balancing an improved visitor experience with low ecological impact. Some projects in the works include road and trail improvements, restoration of historical buildings on the park grounds, a zipline course that will cross the valley, and eventually, access to the Arkenstone Cave – a second partially mapped cave that is still being studied. While now is a great time to visit the park, it's absolutely going places too.

Just a few Miles from Tucson
If camping isn't your style, you've got plenty of options for nighttime fun and accommodations in town as well. Sample Tucson's Sonoran-style Mexican food, take in the local art scene at one of the many galleries, or maybe a local event like rodeo week, which happens every February. If you enjoy history and want to splurge a little bit, say at the Arizona Inn, a charming place that will transport you to the 1930s, once frequented by movie stars like Katherine Hepburn, Clark Gable, and Bette Davis to name a few. Feeling much like a family estate, the casita-style rooms exuded classic luxury and privacy among the property's 14 acres, complete with a lush central courtyard, sprawling gardens, a pool, tennis courts, and fine dining.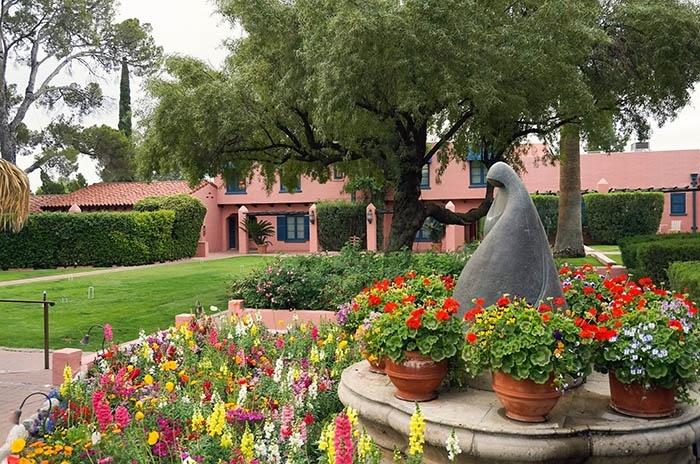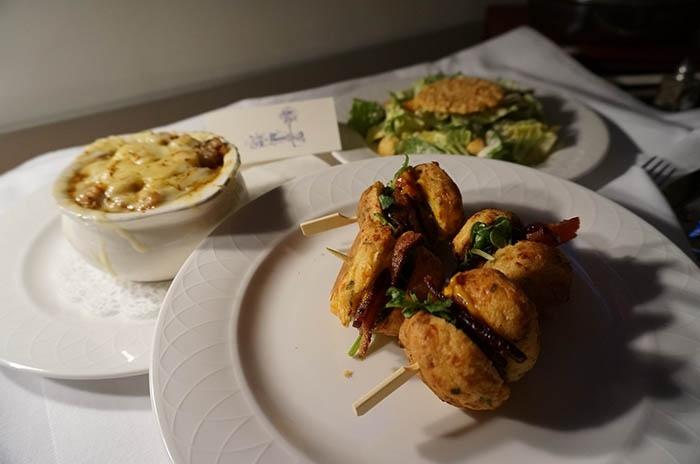 Whether you're a die-hard solo traveling adventurist, an in-love road tripping duo, or a family of seven, a visit to Colossal Cave Mountain Park won't leave you disappointed. Make this a must-see on your next trip throughout the southwest.