The act of "making stuff" is something that is often overlooked today and this is especially true when it comes to physically picking up a tool so I wasn't really sure what to expect when I got invited to MAKEcation 2015, Craftsman's annual gathering of "tool guys" (and several tool women too!). This event was one part celebration of all the great things that the brand stands for and one part a reunion for some of the most active members of the Craftsman Club online community that the brand runs.
As someone who doesn't usually use tools beyond what is needed to fix something around the house this was quite an experience. However, after an intense three days of going through sessions that included making my own leather belt, disassembling a corroborator, making a coat rack from hammers, and my own wooden toolbox it really opened my eyes to more than just the concept of "using tools" but what it really means to be a man and how much many of us have lost as we've shifted from banging on nails to typing on the keys.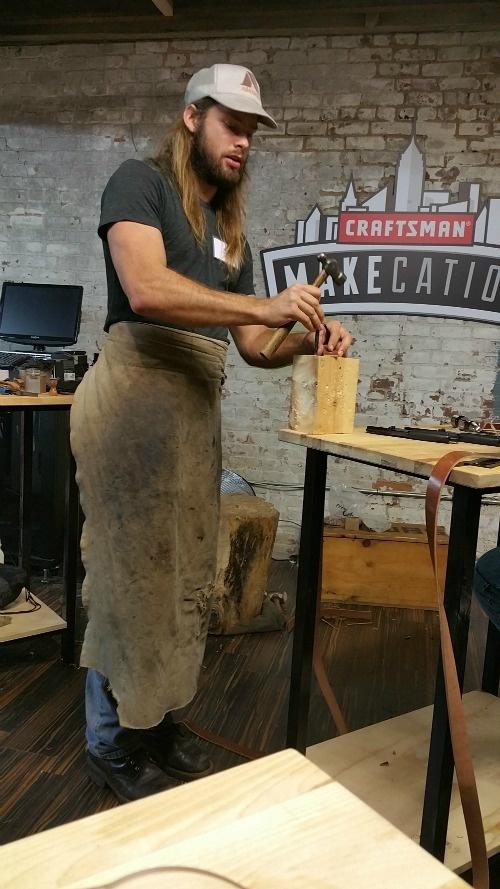 1) Just because You Can Buy It Doesn't Make it Better
Sure, it's easy to run out to Sears or Kmart and buy a belt - heck you can buy one by going online and having it delivered the next day. However, there's something special about wearing something that YOU made. Craftsman tools are more than just objects - they are well ... tools that can enable you to create great stuff.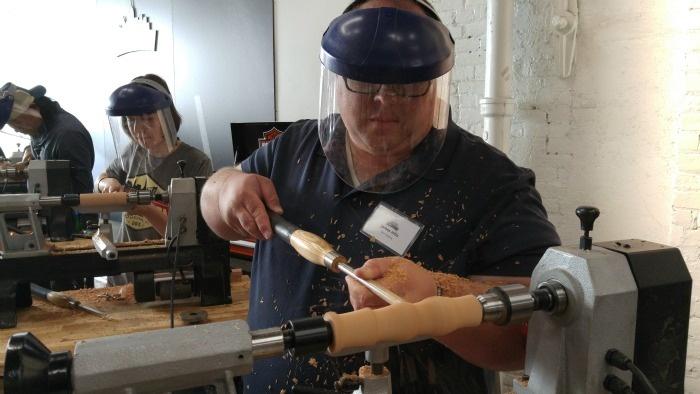 2) Making Stuff is Therapeutic
One of the sessions had us making handles for a pizza cutter and bottle opener on a lathe. While I am generally not fond of getting messy - and this was certainly NOT the day to wear a nice polo - I had an absolute blast. There is something therapeutic about taking a tool and using it to create something that is uniquely yours.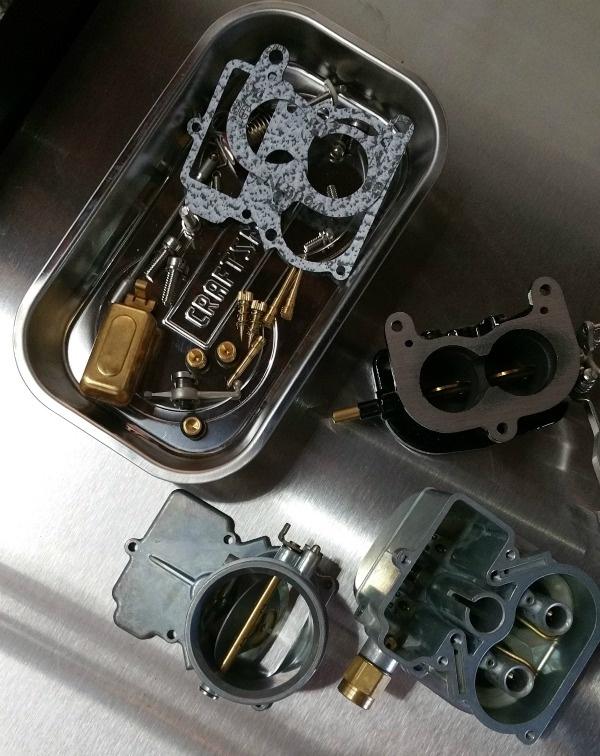 3) It's Important to Know How Stuff Works
While I'm not fabricating engine parts here by any means, it was enlightening to gain a better understanding of how a carborator works by pulling it apart and putting it back together again. Instead of looking at the engine as a single big piece of metal and plastic, I now have a better understanding for how things work ... and maybe even a better way of explaining future problems to the mechanic. (Though honestly, there's NO WAY Heather should ever allow me anywhere near our car ...)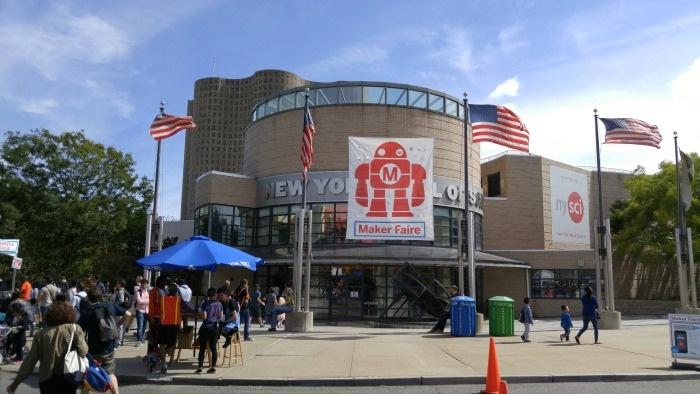 4) "Making" Isn't Just Wood, Leather, and Metal ...
As part of our trip we took a quick swing through Maker Faire and WOW the next generation has a passion for "making" that I am astonished by. While my generation enjoyed creating lines of code, this generation is taking those fundamentals and using it to build amazing stuff using not just screwdrivers and hammers but 3D Printing.
Beyond simply computer driven tools that are nearing mass consumer availability, these kids are building robots, drones, musical instruments and other items. While we expressed our creativity through typing on computer keyboards, they are doing it in the physical world.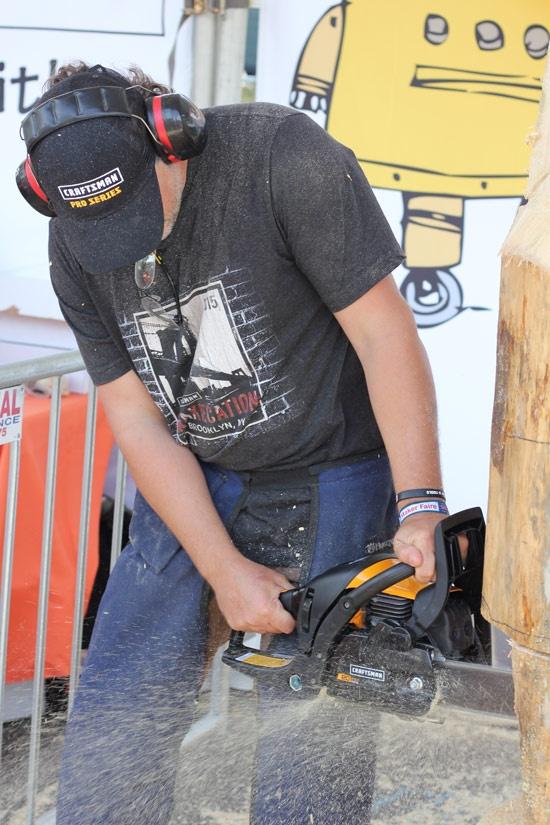 5) Tools Can Create Art
At Maker Faire we also saw how you can carve the trunk of a tree and turn it into a sculpture.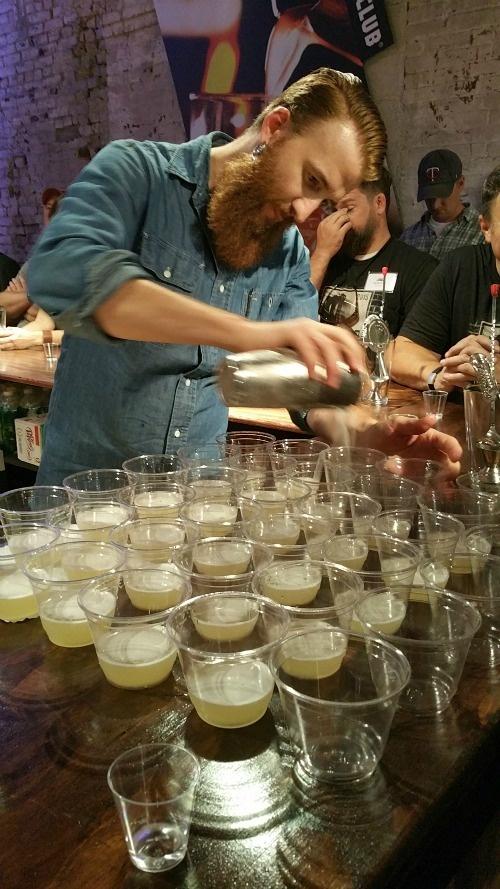 6) Sometimes "Making" is about "Rediscovering" Lost Arts
A few years ago when you went to the bar and got a drink that meant a bottle of beer or glass of wine. Ask for a Manhattan and you got one type vermouth and bitters. Today though the options are more open and it's OK to experiment while making new concoctions.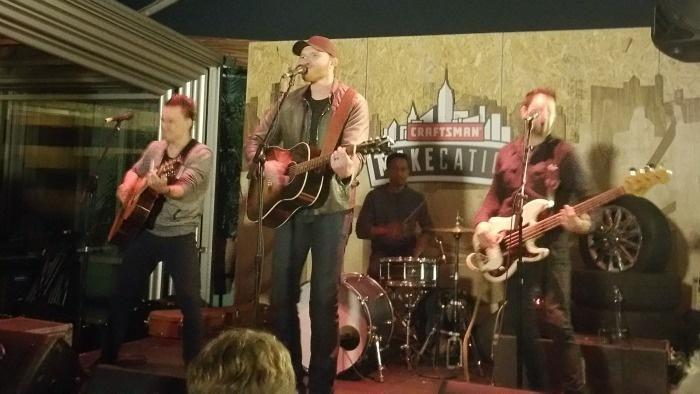 7) In Music Too There is a Passion For "Making"
Our entertainment one of the nights was Eric Pasley - not only is he a fantastic performer but he's also a songwriter.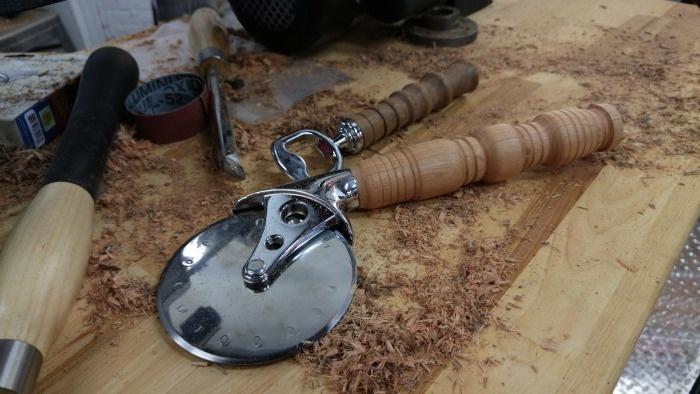 9) It's Always Best to Make Gifts for Your Loved Ones ...
At the end of every trip, I've learned that it's good to bring something home for Heather. This time was no exception but instead of simply buying a tee-shirt or something, this time I had something that I had made myself. When I gave it to my my wife she initially didn't believe that I had designed it myself and certainly not carved it from a block of wood.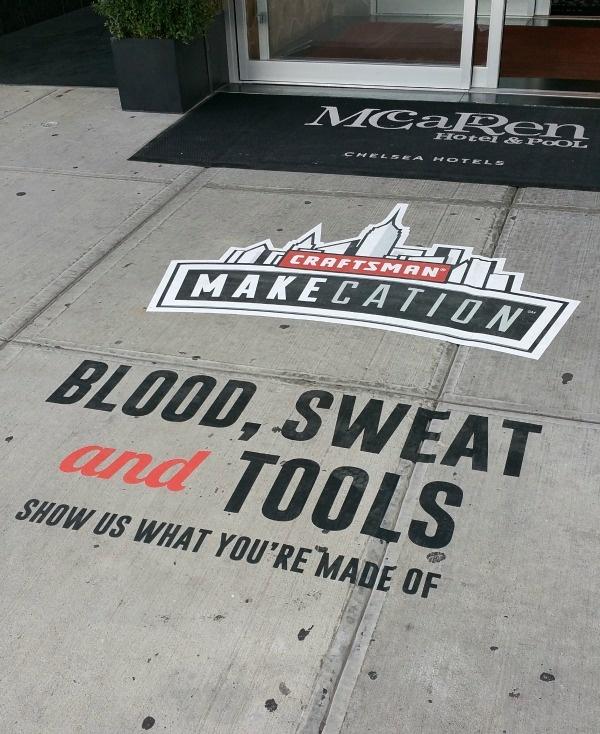 Beyond any of the items I made, what made this trip even more special was that it was about discovering what you can do and that trying new things is exciting. While there are plenty of people that can create websites and code scripts to do fantastic things online, it's important to spread your wings sometimes and try new things.