Often it seems like people think Cruises are for the "Newly Wed" and "Nearly Dead" - or just for families. Celebrity Cruises on the other hand offers a wide variety of activities and itineraries that are clearly designed to make you feel like, well ... a celebrity!
Their newest ship, Celebrity Reflection just launched this fall and is now offering 7-day Caribbean itineraries that by itself are ideal for a mancation - but check out all these awesome things on board too!
Celebrity launched Reflection on Oct. 12, 2012 and it weighs in at 126,000 gross tons with an occupancy of 3,046. One thing you will notice about Celebrity Cruises is that there tends to be more space per passenger compared to other less luxurious lines.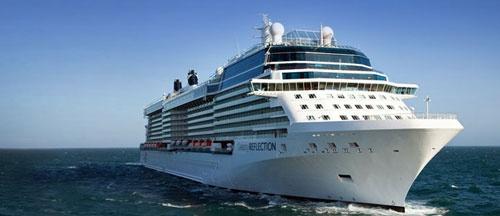 However, the cost is still affordable - especially compared to land-based resorts. With 7-night Caribbean cruises starting around $100 per night, per passenger and 10-night Mediterranean cruises at about $200 per night.
For what is quite possibly the top ship on the ocean right now, that is pretty remarkable!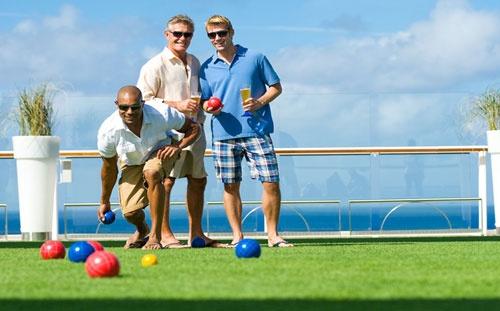 Onboard Celebrity Reflection
Each passenger is greeted with champagne as they board the ship and all the staterooms are designed to offer a high degree of comfort and luxury. As with any modern cruise ship, there are a variety of restaurants, pools, music venues, and bars, so finding something to do is easy. Celebrity is known to feature fantastic spas with a wide range of treatments available and there is a whole menu of options for male passengers. They include grooming treatments, facials and shaves and are specifically designed for men who want to return home feeling pampered.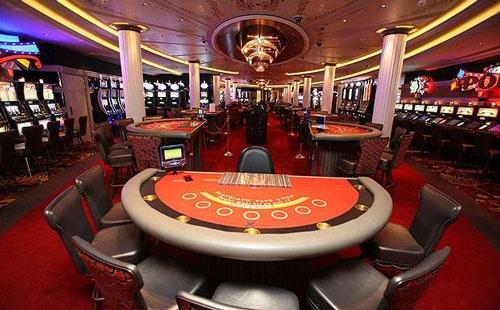 Spending the evening in one of the ship's casinos may also appeal to men who are looking to experience the James Bond lifestyle. In addition, there are plenty of sports facilities on board, so if cruising with friends it is a great way to spend time together and have fun. Sports include squash and tennis - and there are also fully equipped gymnasiums on board.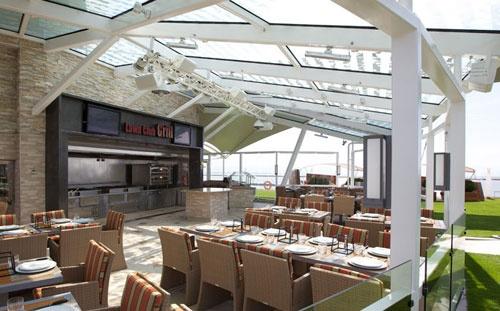 Celebrity Reflection even features an amazing Lawn Club Grill that celebrates The joys of outdoor grilling. This even includes an opportunity for you to be a "Grill Master" when you are paired with a professional grill chef to prepare the items for your table on custom ventilated grills.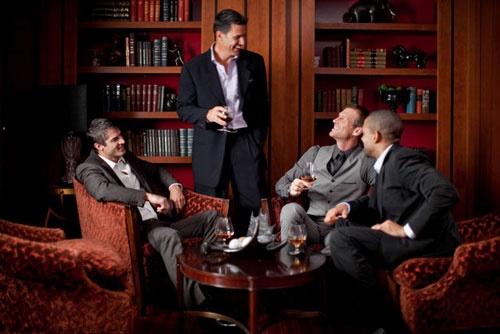 Michael's Club is a popular spot across the Celebrity fleet and on Reflection it is as well! Michael's features an authentic pub experience - complete with leather chairs, live guitar music and a selection of up to 50 international craft beers, including seasonal brews. Additionally, the club features an extensive selection of whiskeys, scotches, cognacs, and of course bourbon!
Another activity that makes Reflection an ideal destination for your next mancation is the Art Studio - while many activities here tend to be arts and crafts related, Celebrity also offers mixology and cooking lessons, taste tests, and chef's dinners in the space as well.