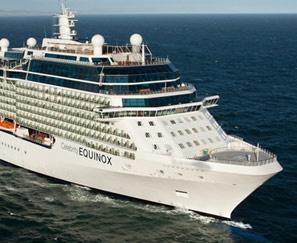 Cruise ships offer a fantastic opportunity for men looking for anything from a basic lay back and enjoy the ride to the pinnacle of adventure travel excitement. Unfortunately it seems that this form of vacation has been ignored by many guys in favor of more land-based destinations such as all-inclusive resorts and places like Vegas.
Today though, with the economy the way it is, there really isn't a better, more cost effective way to do a mancation or even an extended guys weekend with a 3-4 day cruise.
Think of it, you have bars, transportation, casinos, food, entertainment, extreme sports, even fitness activities, and seminars like beer and wine tastings on board - and often at only $100 per day!
So Why a Cruise Mancation?
When I plan a mancation, one of my goals is to reduce complexity so I can run around, have fun and not need to worry about things like money, driving, or needing to be one place or the next. It is all about setting my own schedule and enjoying time with my friends. That's pretty much what cruising offers.
Think of it as a floating resort at sea, that goes from one awesome destination to the next. Your entertainment, food, drinks, sports etc. are all in one place, but each day you have the option of going on a shore excursion. Depending what type of cruise you are on, these excursions might be a fishing charter in Alaska, a 4x4 glacier safari in Iceland, a great golf course in Scotland, a private island featuring an open bar and a beautiful beach in on a private island, or even an opportunity to pretend you are Indiana Jones and explore Mayan ruins in the Yucatan.
What's on Board for Guys?
Well, while the shore excursions are a central part of the fun of cruising, the ship itself contains tons of activities to keep a group of guys happy too. While each ship is different and various cruise lines offer different amenities, virtually all cruise ships feature a wide variety of bars, a casino, spas, workout facilities, basketball courts, night clubs, and of course food!
Food: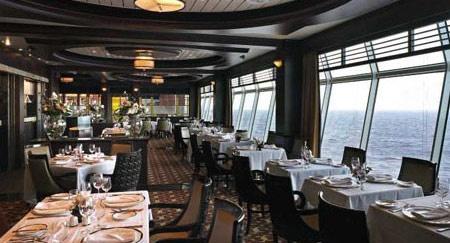 You wife isn't here, so this is a chance to pig out if you want!
It isn't just about the volume of food though, many times the food you get on board is also usually of fantastic quality including entrees like steaks, lobster, and sushi bars at dinner and smoked salmon and shrimp for breakfast.
Also, I am told that for those of you who love to eat, you are allowed to order more than one item from each section of the menu. So if you want steak AND salmon for dinner go ahead!
While the selection, variety, and quality of food varies from ship to ship and from one line to the next, I have never heard someone come back from a cruise hungry and unsatisfied.
Games of Chance:
While many people say (probably correctly) that the odds at sea aren't as good as land-based casinos in Vegas, it isn't just about slots. Most ships offer a wide variety of table games and many offer specific poker rooms as well.
Additionally, if the on-board casino isn't meeting your needs, many ports also feature land-based casinos.
Sports and Fitness: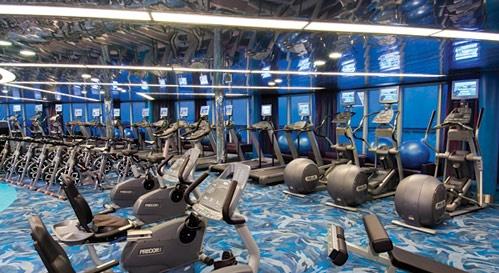 While shore excursions are typically thought of as the place where you will spend time fishing, scuba diving, sailing etc. On board the ship there is plenty to keep you busy as well with basketball courts, driving ranges, and there are even boccie courts on Celebrity Solstice.
In addition, most modern ships have also made an effort to include fantastic workout facilities, adults-only pools, spas, and sanctuary areas if you are looking to to just get away from it all and relax.
Bars and Nightlife: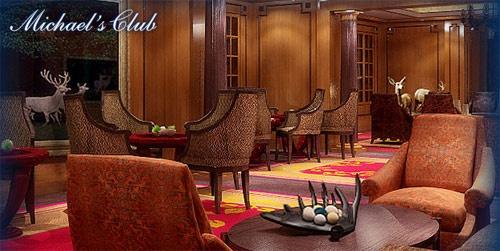 If your idea of the ultimate mancation is to spend time with a drink in your hand and party all night, then cruising is probably even better than going to Vegas. There is no driving to worry about, no cars to watch out for, and you don't even have to worry about cash as drinks are debited from your card (this can be dangerous though!). Also, like Vegas resorts, cruise ship bars represent not just a functional element of selling booze, but also as iconic parts of the ship that are almost reasons to select one ship over another - even if you don't intend to drink.
This is particularly true with the new Oasis of the Seas and its Rising Tides bar. Rising Tides actually moves between three levels of the ship including going from outside to inside!
Holland American even offers a special program called "Cigars under the Stars" that takes place on the aft portion of the lido deck in the evenings, along with full bar service.
Shore Excursions and Adventure Travel:
Cruising is more than just the boat you are on. To get the full experience, you should also pick a cruise line and an itinerary that includes ports-of-call and shore excursions that complete your mancation. These shore excursions vary dramatically depending where you are going and what line your are on, but some examples include tours of Mayan Ruins, zip-line through the jungle, photo safaris, scuba diving, deep see fishing charters in Alaska, golfing at some of the world's best courses, or even experiencing the local culture.
While all ships offer shore excursions, not every cruise is the same. For instance, some cruises like those from REI, as well as the Celebrity Expedition, offer a small-ship experience and can go places others can't. For instance, the Celebrity Expedition is a 94 passenger mega-yaht that cruises around the Galapagos islands. REI Adventure Cruises has a ton of itineraries all over the world including an Antarctica cruise on an ice breaker.
Spas for Men:
After hiking through the Mexican jungle or even just because, spas are a great thing and most ships now offer spa treatments for men. This can be a simple massage or a facial, but either way, if you want to feel good, this is a great way to do it.
Most cruise ships offer traditional private treatment rooms, as well as in-room massages (space willing, depending on your stateroom), and many offer massages out on deck too.
Pools and Water Sports:
Ok, so who doesn't enjoy sitting by the pool while on vacation?
With the exception of some of the small specialty ships, all cruise ships feature pools, though depending on the cruise line it might be a quiet luxury pool or a party atmosphere pool complete with waterslides and Flow Riders to practice your surfing.
On the new Oasis of the Seas you will even find a pool that is designed to feel like a beach!
So How Much will a Cruise Cost?
The quick answer is that cruises cost almost as much or as little as you want. Once you pay the ship fee, additional costs can start piling on depending on what you want to do, what shore excursions you want to take, how much you drink, and other factors.
Right now, Royal Caribbean is advertising that most of its cruises are available for $100 per day or less for their lowest priced rooms, and if you watch carefully, you can find deals on other ships for as low as $50 per day. Of course, if you want the ultimate in style, you should expect to pay considerably more and you will receive a luxurious experience unlike anything you have ever experienced on land.
On most ships, price of the cruise includes your room, food, most entertainment and most non-alcoholic drinks.
You will also have to budget for tips, alcoholic drinks, shore excursions (some of which are almost as expensive as the cruise itself!), specialty dining options, gambling wagers, spa services, art auctions, and gift shop purchases. With the exception of tips, most of these expenses are at your discretion - though this is how the ships make money and can afford to offer such incredibly low base price for the cruise.
Other ships such as Silverseas, and Azamara change some conventions such as Silverseas includes most alcoholic drinks and Azamara includes complimentary dining in their specialty restaurants.
Depending on your ship and cruise line, there may be other opportunities to spend money, but the nice part is that you don't have to if you don't want to!