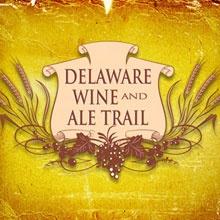 Once again, it is time to start solidifying plans for that well-deserved annual getaway with the guys, and the Delaware Wine and Ale Trail awaits your thirst!
The promise of leaving behind the intricacies of day-to-life for a few days with our buds is one of the things that keep us going throughout the year. So let's get going and see what's brewing in the tiny, but mighty East Coast state of Delaware!
Established by the Delaware Tourism Office, the Delaware Wine and Ale Trail consists of 13 craft breweries and wineries, and there is something for even the most discerning tastes. Between stops, you might consider visiting one of Delaware's golf courses, enjoy the scenery at the local beaches, or take on the Delaware River for an afternoon of exhilaration and adventure during your journey across the state. The following spots are four standouts that are not to be missed on the trail.
Iron Hill Brewery and Restaurant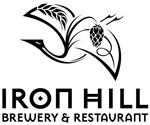 Established by two home brewers in 1996, Iron Hill Brewery is enjoying a vast amount of success. The friendly staff is knowledgeable concerning expertly pairing their full-flavored handcrafted beers with the menu of from-scratch foods. With dozens of awards from the World Beer Cup, The Great American Beer Festival, and a host of accolades from numerous critics, this brewery is known for its outstanding and distinctive beer selections.
Grab a bite, and enjoy the live music on the deck, while indulging in Iron Hill's notorious craft beer offerings. Consider booking an outfitter to take the guys out on the Delaware River for some exceptional fishing or an afternoon kayak expedition.
Old Dominion Brewing Company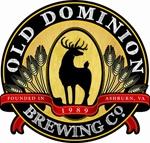 Heading south along the trail, another exceptional stopping place is Old Dominion Brewing Company in Dover, which has been creating award-winning craft beers since 1989. In addition to a vast selection of seasonal and traditional brews, this establishment offers a unique selection of high-end sodas for customers to enjoy. Throughout the years, their beers have won countless awards across the globe. Fortune Magazine has even named Old Dominion as one of the best breweries in the nation.
Conceived by a hobbyist home brewer who wanted to break free from the 9 to 5 scene, these brews are widely available in stores and restaurants in the states. Check out their Oak Barrel Stout, which gaining notoriety through critics and is sure to bring home more medals for the enterprise. Take a side trip to Lake Garrison for some excellent bass and crappie fishing over some cold ones.
Dogfish Head Brewings & Eats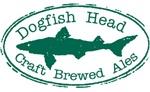 Established in 1995, this Rehoboth Beach enterprise offers a great selection of off-centered spirits and ales. Dogfish Head Brewing has earned two Australian international medals for their craft brews and a number of other awards over the years. They also offer visitors the opportunity to chime in concerning their experimental beers they make on-site. Enjoy some of the local live music and great food offered at the brewery, and let the staff help you pair up your fare with a phenomenal, handcrafted brewski.
Check out their stunning distillery upstairs to see where they make vodka, gin, and rum. Do not miss their unique store, where you can pick up some Patagonia gear or Dogfish Head souvenirs for the family back home to show them they that were on your mind. There is quite a bit of exciting nightlife nearby the facility to explore when you are ready to move on.
Fenwick Wine Cellars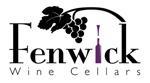 Far south in West Fenwick, you can find this gem of a winery, Fenwick Wine Cellars. Designed to resemble the motif of Tuscany, Italy, this is a classy place to take a wine tour and see the workings of the industry. Enjoy tasting all the offerings of this award-winning grape growing establishment. They may be the new kids on the block concerning wine making, but it is hard to tell after tasting their vast selection of specialty blends and iconic favorites. Treat yourself to a few bottles to take home from the cellar's gift shop; and earn a few brownie points with your lady back home by selecting something special to share with her.
Want More Delaware Wine and Ale?
Here is a map of the 13 stops on the trail - like any wine or beer trail, please take caution and use a dedicated driver or a tour operator.