Sometimes in life, you can find hidden gems that have horrible reviews on Tripadvisor, but are actually a fantastic place to stay. Downtown Inn in Asheville, NC is one of those places!
Downtown Inn is a former Days Inn that is located right downtown - a quick walk to pretty much everything, has cheap rooms, free parking, free breakfast and it even has a really nice pool.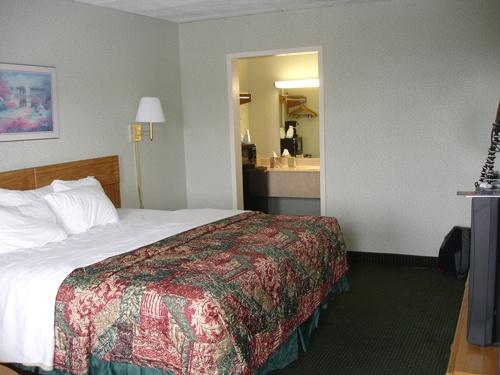 For about $50, this place can't be beat!
No, you aren't going to get a fancy room like you might at the Biltmore or Hotel Indigo. However, you are also paying a quarter the price. What you do get is a comfortable bed, a reasonably sized room, friendly desk staff, and not a whole lot more.
This place is perfect for an Asheville guys weekend though.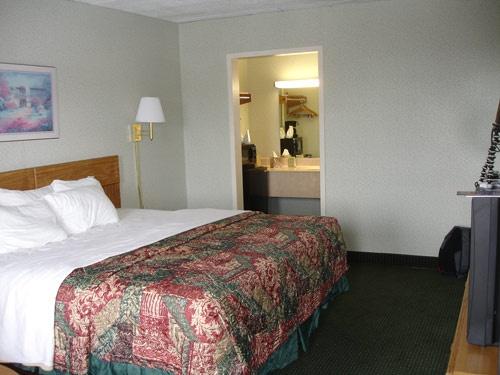 The breakfast wasn't anything special, but it was far better than I had experienced at other similar hotels. They had juice, pastries, cookies, cereal, muffins. Pretty much everything was individually packaged, but that is actually an advantage since I was able to stuff a few into my bag for a snack later in the day (between brewery tours!)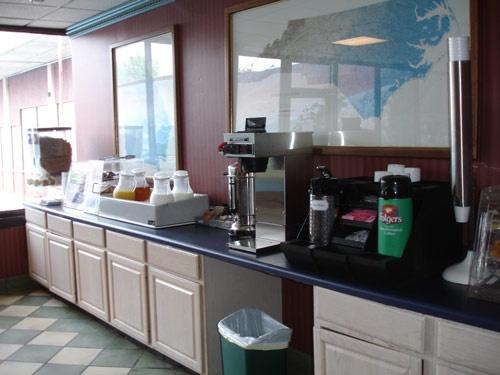 The one REALLY BIG quirk about this place is that they will ask for your license when you check in. Apparently they don't rent to people from Asheville or the surrounding counties. Since there are a lot of dry counties in NC, Asheville also serves as a mecca for people looking to really whoop it up and go crazy.
According to the desk manager I talked with, this is why they implemented this policy - to protect the hotel, but also help make your stay here as pleasant as possible.
Unfortunately, this policy has also led to a lot of negative reviews on various online sites.