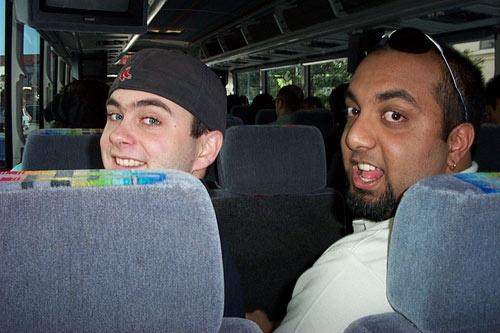 Years ago in the heyday of the convention and expo world, before things became too expensive to hold massive conventions like E3 and Comdex I enjoyed the annual ritual of heading to Los Angles for what was absolutely the highlight of my year.
From 1997-2002, this was my opportunity to check out the latest games (before they were released!), attend awesome parties and most importantly hang out with friends that except for that one 3-4 day period I knew only by their aliases online.
These trips to E3 allowed me to meet some fantastic people and made some fantastic memories with guy friends of mine such as when one friend (after too many beers) looks up on stage and shouts "That's the Foo Fighters!" ... unfortunately his hand was a little slippery and instead of just pointing with his beer bottle it flew out of his hand and smashed on the floor. So that was the end of that evening as we both quickly left before being escourted out of the party.
Even more unfortunate was that almost all of these memories happened before the days when camera phones and flip video cameras were commonplace!
Other years it was our opporutnity to stay at fancy hotels like the Beverly Hilton (where the Golden Globes are held), and see how the other half lived.
Beyond the luxury hotels and great parties - such as the legendary Sony parties or the PlayBoy Mansion parties - E3 was a great opportunity to reconnect with friends.
After each day we would gather somewhere to eat, share photos, share stories, tell each other which booths had the best "booth babes" and generally be guys.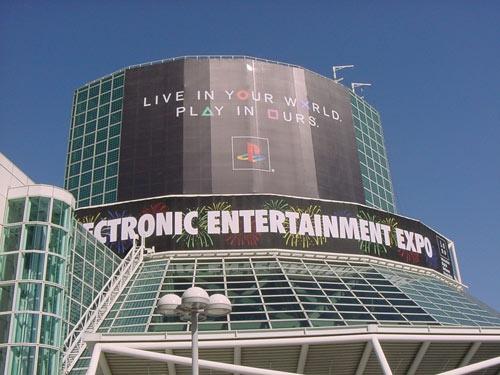 For the past few years the E3 expo was turned into a lack-luster event of private suites where the public media (bloggers and Internet Media) really weren't invited. As a result the show sort of faded from memory as a bunch of consumer-focused shows popped up to try and grab the mantle as being "the show for gamers".
The organizers of E3 seem to have realized that this was happening and are trying to return to the old days this year. So from June 2-4 if you are looking for the ultimate mancation full of video games, girls, and great fun, you should absolutely consider checking out the new, old, E3 Expo.