El Agave - it's the plant that when processed makes such delicious products such as agave syrup and tequila. In this case though, it is the name of one of San Diego's finest Mexican restaurants. For those of you who think "Mexican" is just tacos and burritos you are missing out on the fact that Mexico cuisines is as diverse as any other with influences from Europe as well as indigenous cooking techniques and plants.
I have seen El Agave several times as it is located above one of my favorite liquor stores in Old Town San Diego. However I didn't know much about it until the PR folks contacted me recently and invited Heather and I to check it out.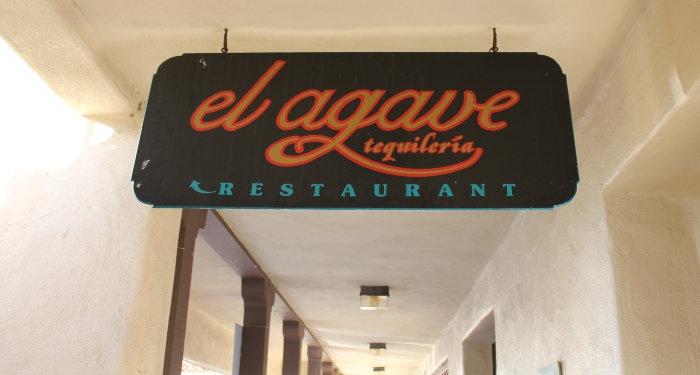 Walking up to the restaurant you are immediately transported back to some other place. Sure, this is Old Town and there are lots of kitschy "Mexican" restaurants but for some reason this felt more authentic - like I had stepped back in time to a truly authentic tequileria somewhere in the middle of Mexico.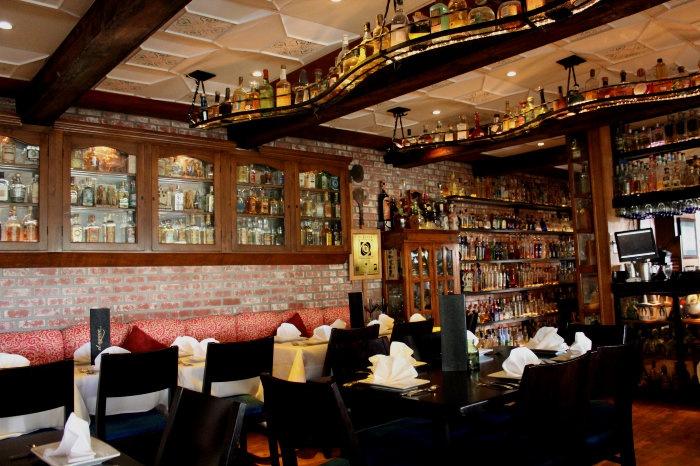 This feeling continued as we entered and discovered that the restaurant has an amazing collection of craft tequilas lining pretty much every nook and cranny of the restaurant.
In fact they actually promote the restaurant has having a tequila museum and that name is well deserved though it is a little awkward walking around the restaurant looking at the bottles. What's even better though is that this is more than a museum - you can actually select samples from their more than 2000 bottles!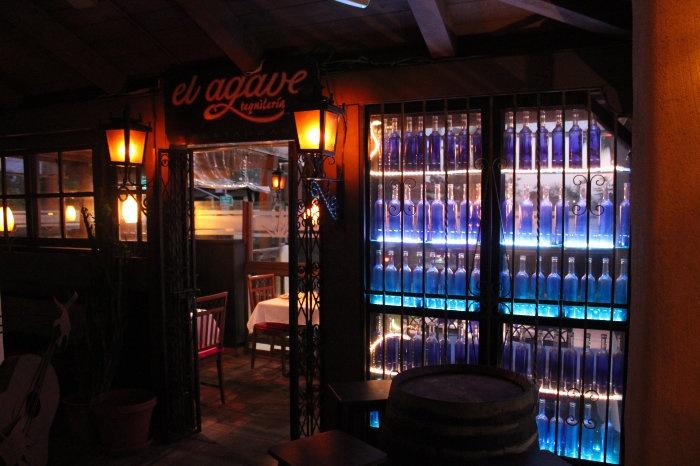 Tequila bottles even formed the walls in some spots!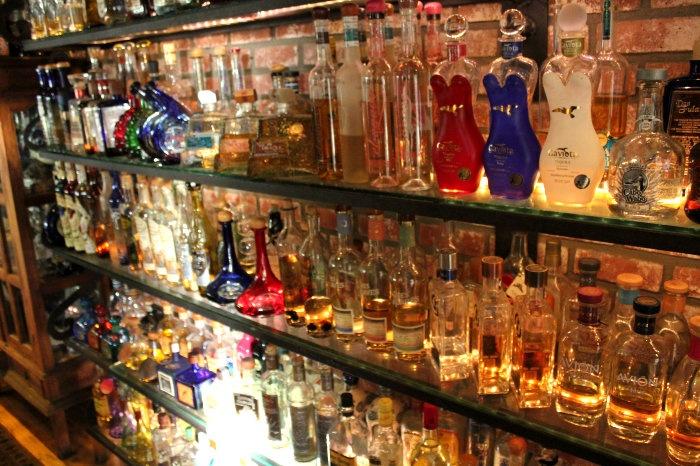 As we explored the restaurant though, it was more than the tequila motif that set the mood, it was clear that this was more than just a "tacos and burritos" Mexican restaurant.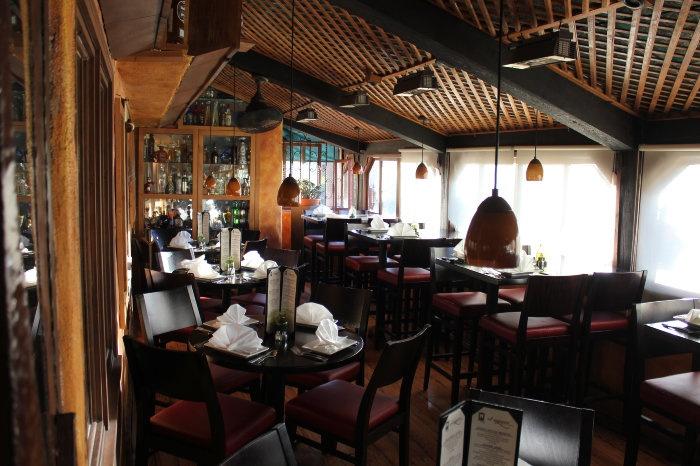 After doing a quick tour it was time to sit down and have a margarita and some chips!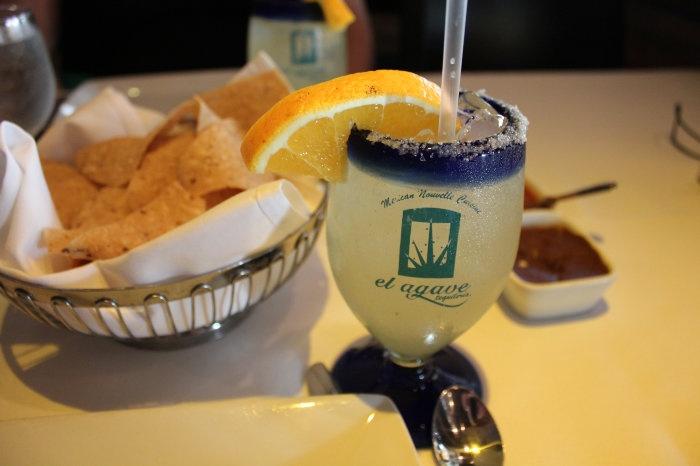 The margarita was delicious and the chips had a very nice flavor that was more than just the standard corn. Instead they had a little bit of cheese that was baked on them that while subtle gave it a more upscale feel.
Along with that instead of the standard "red" salsa the chips came with red, green, and a bean-based dip that was my favorite of the three.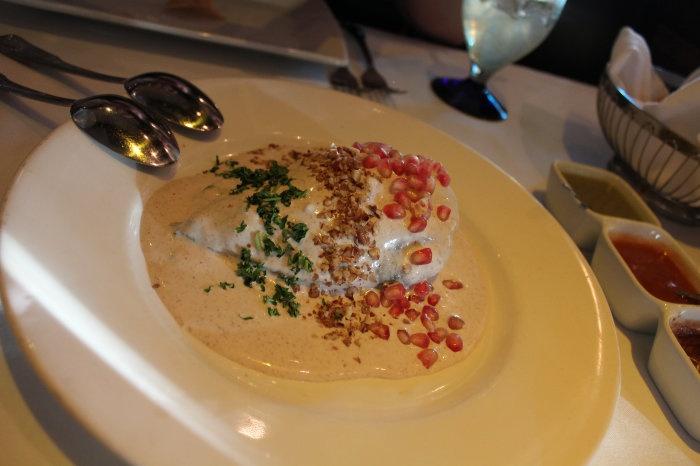 The day we visited was a day after Mexican Independence Day so they still had the traditional Chile en Nogado, which was absolutely the star of the evening!
For those of you who are not familiar, this is stuffed poblano pepper stuffed with meat, aromatic spices and fruit then covered with a sauce made from walnuts that were soaked in milk.  The dish is served at room temperature and was refreshing and delicious with an incredibly complex combination of flavors. To finish it, the pepper is covered in pomegranate seeds, cilantro, and walnuts to replicate the colors of the Mexican flag.
Interestingly though, this was originally intended as an entree - but at least three people we noticed asked for it as an appetizer instead.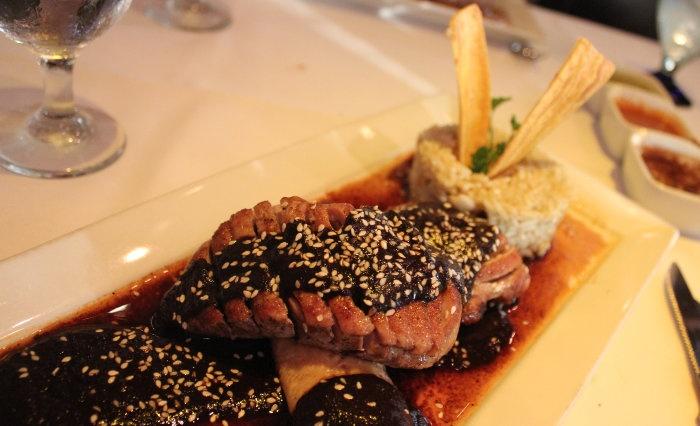 For the main course, I selected roasted duck with mole negro.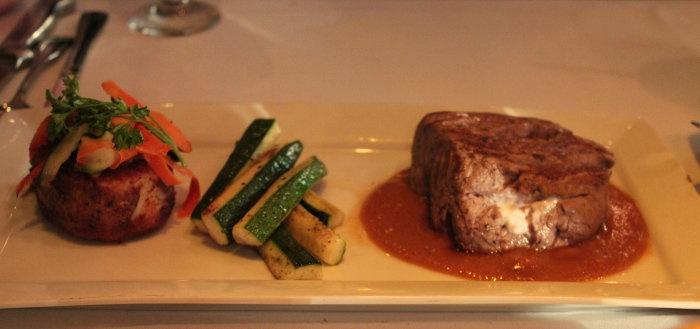 Heather's dinner was a filet stuffed with cheese and a potato fritter.
Overall the food was delicious though frankly I didn't feel that the quality and presentation matched the $30+ price tag for the entrees compared to what you can get elsewhere. Additionally, while my entree was cooked properly, her's was partially under-cooked.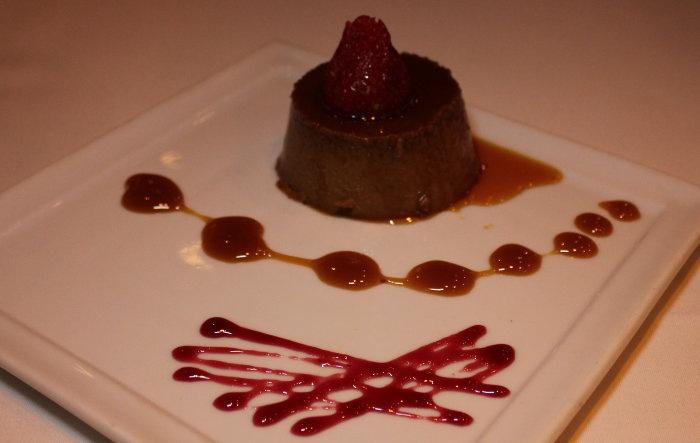 To wrap up what was ultimately a great meal we were encouraged to try the flan.
If you are like me and have sworn never to order flan because it is typically a tasteless, jiggly, gelatinous desert then forget that and try this one.
It was firm, full of caramel flavor and the perfect complement to the dinner.
Overall, I heartily recommend El Agave if you are looking for a fun date-night restaurant in San Diego or something different than your typical steak house for a guys night out. It is one of those restaurants that you go to because of the atmosphere and the service when you are looking for a fun and unique experience.