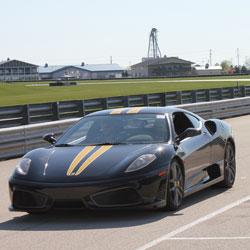 Last week I had what might be a one-in-a-lifetime opportunity. I got to drive a Lamborghini Gallardo and my other writer drove a Ferrari California. Together, these cars cost almost half a million dollars.
But they were AMAZING. This opportunity was brought to us by Imagine Lifestyles, and while their core business is luxury rentals (cars, yachts, aircraft, property) they also host this Ultimate Driving Experience periodically in different cities.
One of the really cool things about Chicago is that we have the Autobahn Country Club. This is exactly what it sounds like. The club hosts multiple private road courses and is the perfect place to drive. If you have hundreds of thousands of dollars worth of cars and no where to really see what they can do, then this is your place.
For us though, it is unlikely that I will ever have a car more than $50,000, so this was an amazing experience. If you are interested, check out their Ultimate Driving Experience page to see if an event in your area is coming up.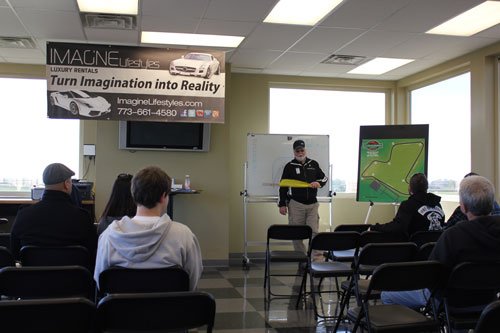 Our racing experience started with driver training. This instructor took his job VERY seriously and at one point stopped while I was tweeting and didn't begin again till I stopped (oops). Seriously though, driving a $250,000 car at over 100 mph is serious business and even NASCAR drivers have a drivers meeting like this so that they are reminded of the rules and key parts of the track.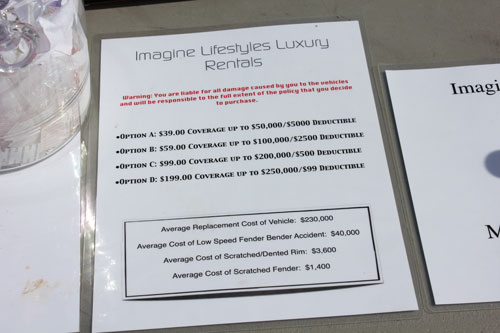 Before the driving experience, they definitely tried to up-sell the added insurance. The "Standard" package was included in the base price, but when the average replacement cost is $230,000 and an average "fender bender" is $40,000 it sort of sets you into a different mindset.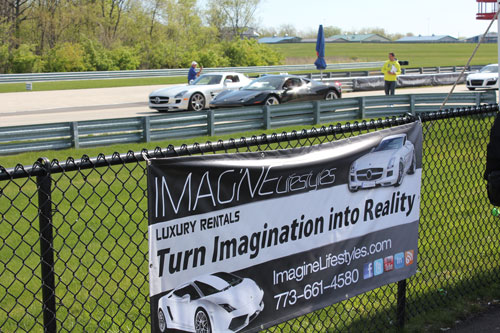 After the drivers training meeting, it was time to head off to the track and get ready for our turn.

Ever wondered what a million dollars worth of cars looks like? This is that an then some. Seriously, it was very cool but VERY nerve racking on the first couple laps since you didn't really know how well the brakes actually worked.
My only disappointment was that by the time I got comfortable with the car it was time to come back into pits.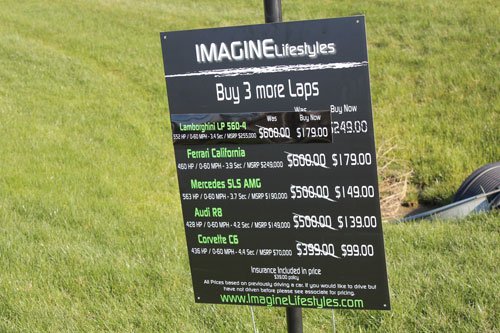 Luckily they had a solution to that! You can buy additional sets of three laps for as little as $99 or $179 for the Lamborghini LP 560-4!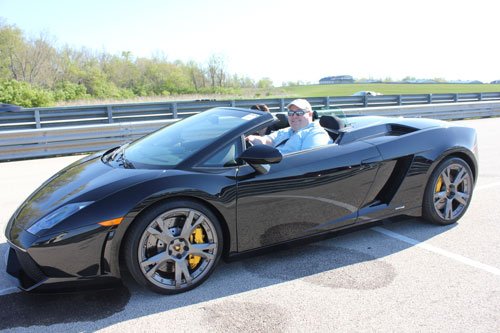 This is me in my Lamborghini Gallardo Spyder. This was an amazing car with a THRILLING feel to it.
Thankfully, the car was automatic, so it was very easy to drive, though extremely aggressive and the noise the engine makes when you mash the accelerator to the floor is unforgettable.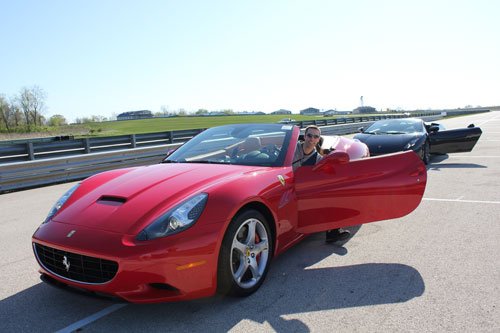 Ben got the Ferrari California. While my car was more aggressive and felt like a race car, his comment was that the ride was so smooth he didn't even feel a thing. (I think maybe he just wasn't going fast enough!)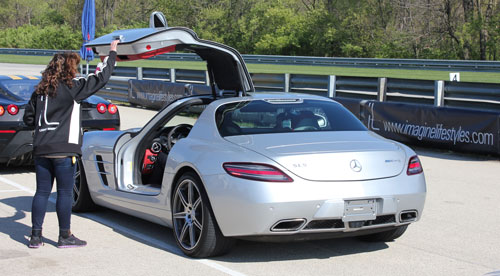 One of the other cars that I wish I could have driven was the Mercedes SLS AMG.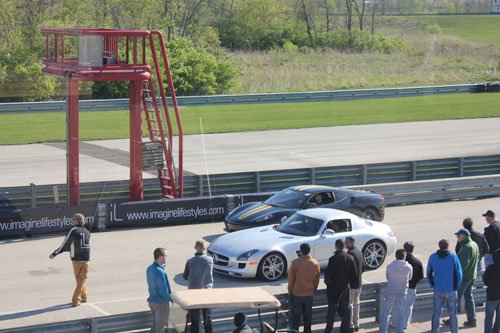 After our laps, we wandered around the club and checked out other stuff.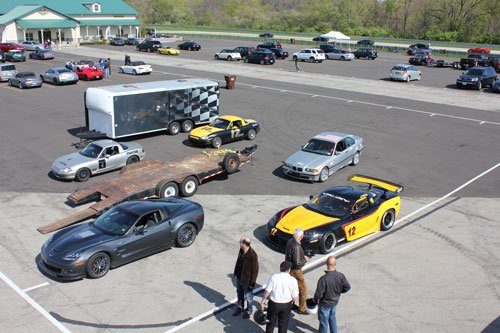 As I mentioned above, this is a real country club, with real members. These members are all serious car guys and there are several racing leagues.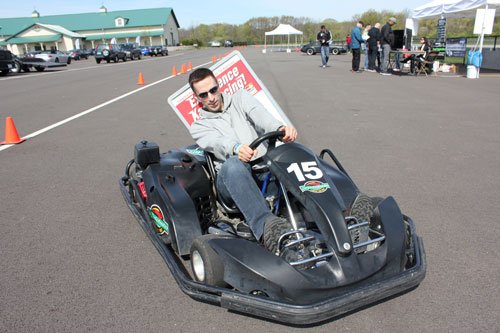 We didn't partake in the go-karts, but apparently there is a go-kart track here as well, with some pretty serious looking karts to race!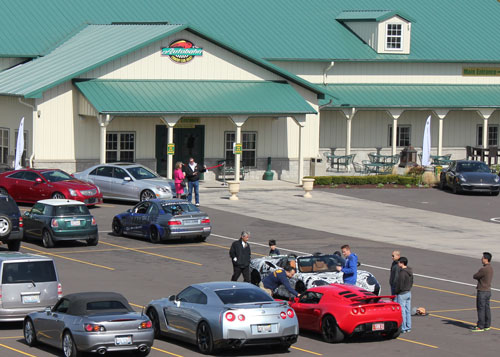 Again, here are some of the cars that guys bring to this track - this is NOT a Disney "race track" this is the real thing and it was a huge honor to be able to meet with some of these guys and drive some amazing cars!