Located in the Sangre de Cristo Mountains, the Taos Ski Valley combines a distinct European ambiance with local Spanish and Native American flair. Known as a powder lover's paradise, this resort in New Mexico offers 1,294 acres of ski terrain. Since Taos Ski Valley doesn't get overrun with traffic, powder stashes can remain untouched for hours. This makes for exceptional powder days.
Skiers enjoy the big bumps, tree glades, steep chutes and cornices. If you're looking to improve your skills, Taos Ski Valley is the place to go because it has one of the highest ranked ski schools in the nation. At Ernie Blake Snow Sports School, all skill levels are welcome.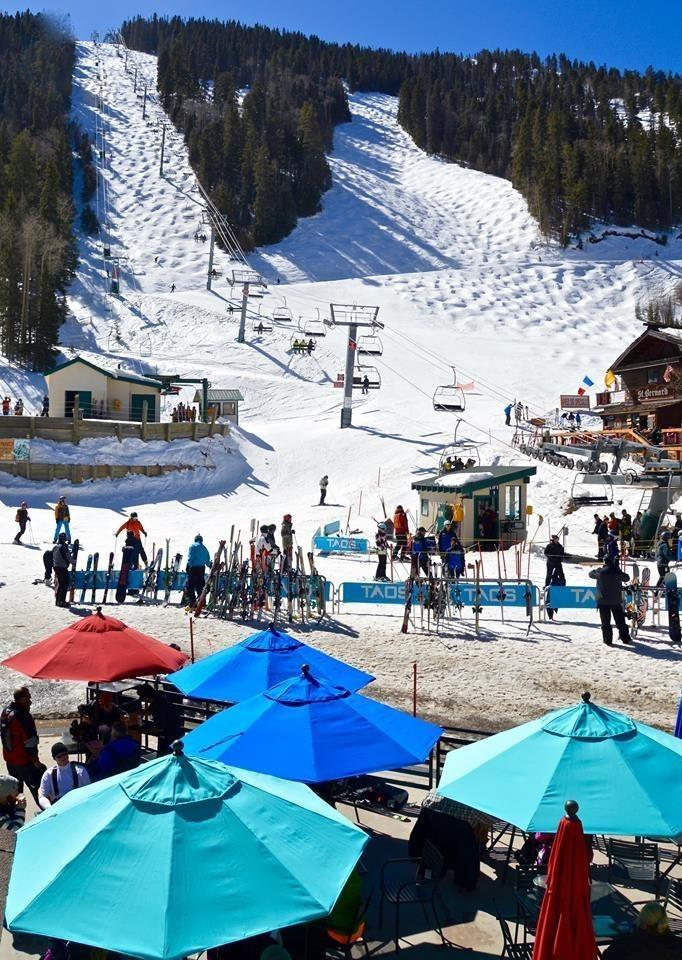 Since Taos Ski Valley averages 300 inches of snow per year, you're likely to find excellent skiing conditions, even if you decide to head here at a moment's notice. That's more than what neighboring areas get. The terrain features a nice mix of trails that are suitable for all ability types. While over half of them cater to advanced or expert skiers, you'll also find more beginner and intermediate slopes here than at any other location in New Mexico.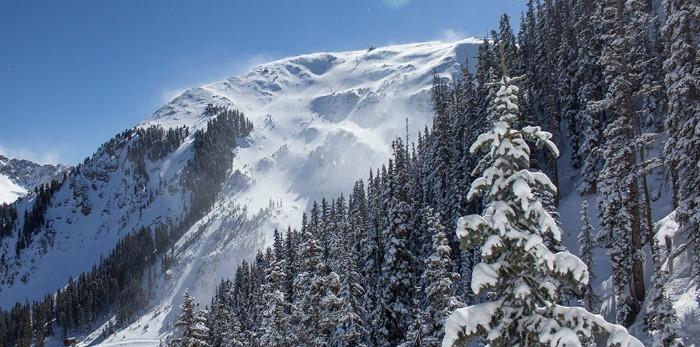 In addition to an extensive lift system, Taos is also known for it's "Hike To" terrain for those looking for something special! At the top of Kachina Peak, you can even find untouched powder turns. With its altitude of 12,481 feet, you'll get an exhilarating experience like no other.
Another great "Hike To" area is Highline Ridge where you'll find long chutes with trees and plenty of deep powder as well as steep bumps.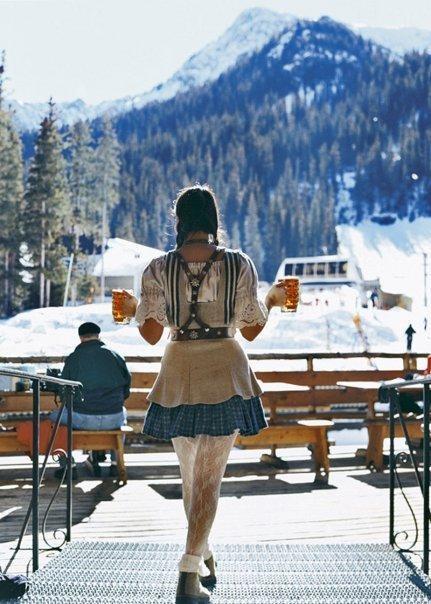 After an exciting day on the slopes, wind down at the Bavarian Lodge and reward yourself with some hot goulash, a Bavarian pretzel and cold, refreshing German beer.